Liste des meilleurs thèmes sportifs WordPress conçus et développés pour les magazines d'informations sportives, les équipes sportives et même les gymnases et les centres de fitness.

Nous avons déjà fait une liste de thèmes WordPress pour les gymnases et les centres de fitness, et vous peut trouver cette liste ici. Cette fois-ci, nous aimerions montrer une thématique entièrement différente, spécialement conçue pour les magazines et les équipes de sport.
Ces thèmes peuvent être ajustés pour être utilisés pour le football. le basketball, la crosse, le baseball ou tout autre sport d'équipe ou individuel. Nous avons rassemblé différents types de thèmes et chacun pourra trouver celui qui correspond à ses besoins.
Le sport fait maintenant partie de la culture et de plus en plus de gens se lancent dans le sport. C'est le bon moment pour créer un site d'informations ou un site web pour une équipe sportive. Par exemple, je joue au hockey et j'ai récemment créé un site Web simple pour mon temps. Rien d'excellent, mais tout est devenu populaire et de plus en plus de personnes ont rejoint notre équipe. Nous avons terminé la saison dernière à la première place grâce à de nouveaux membres et nous sommes passés à un niveau supérieur. Tout cela grâce à un site Web simple que j'ai créé ce week-end.
Jevelin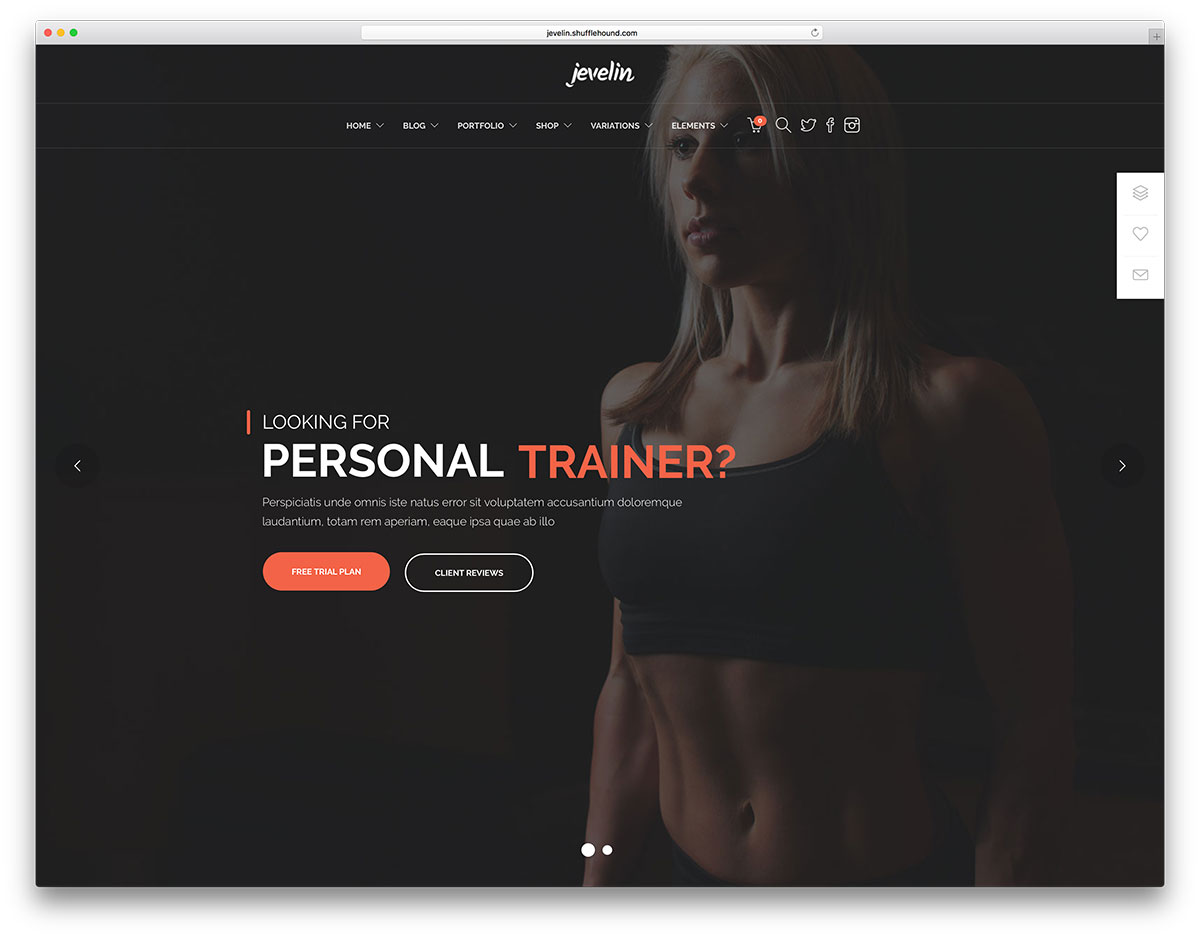 Plus d'infos / Télécharger
Kalium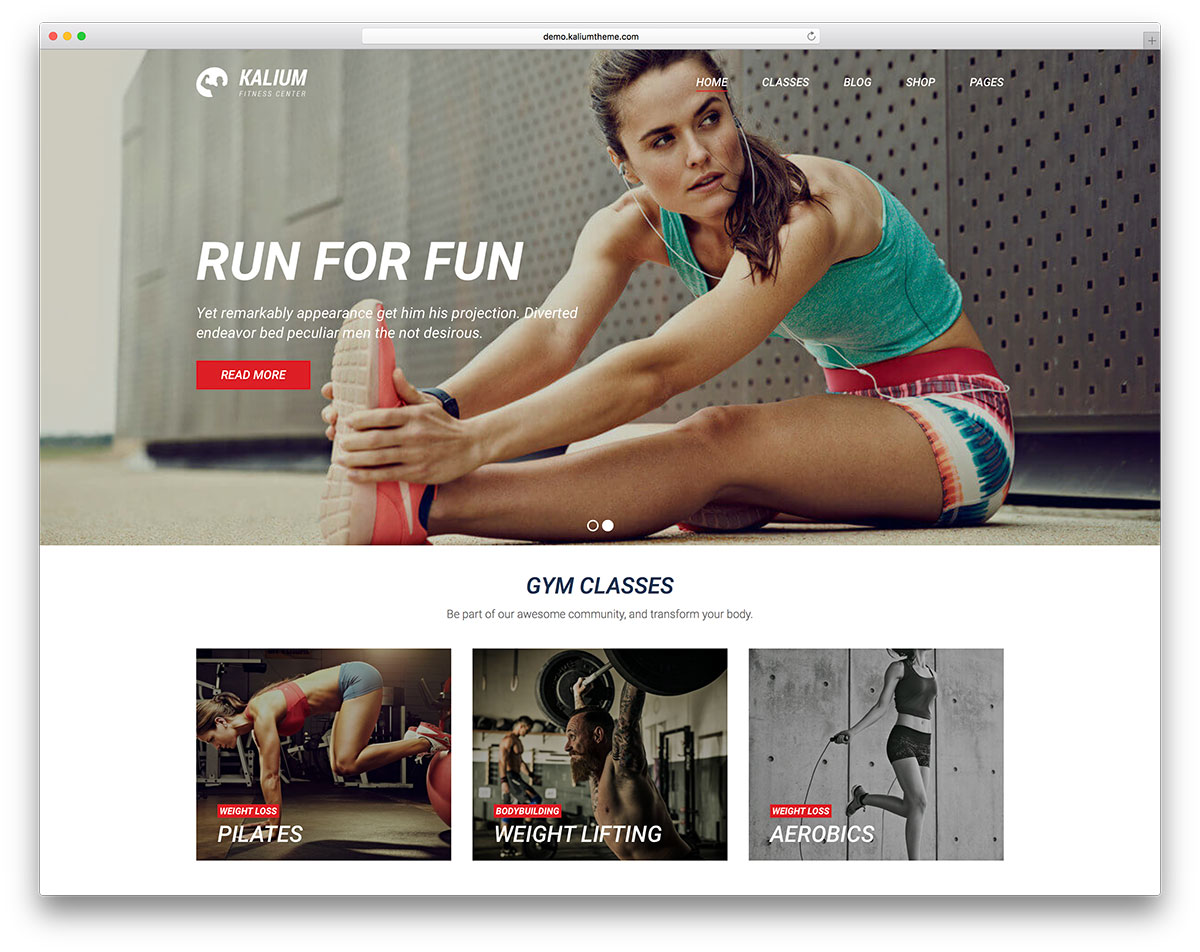 Plus d'infos / Télécharger
Gillion (Article Tendance)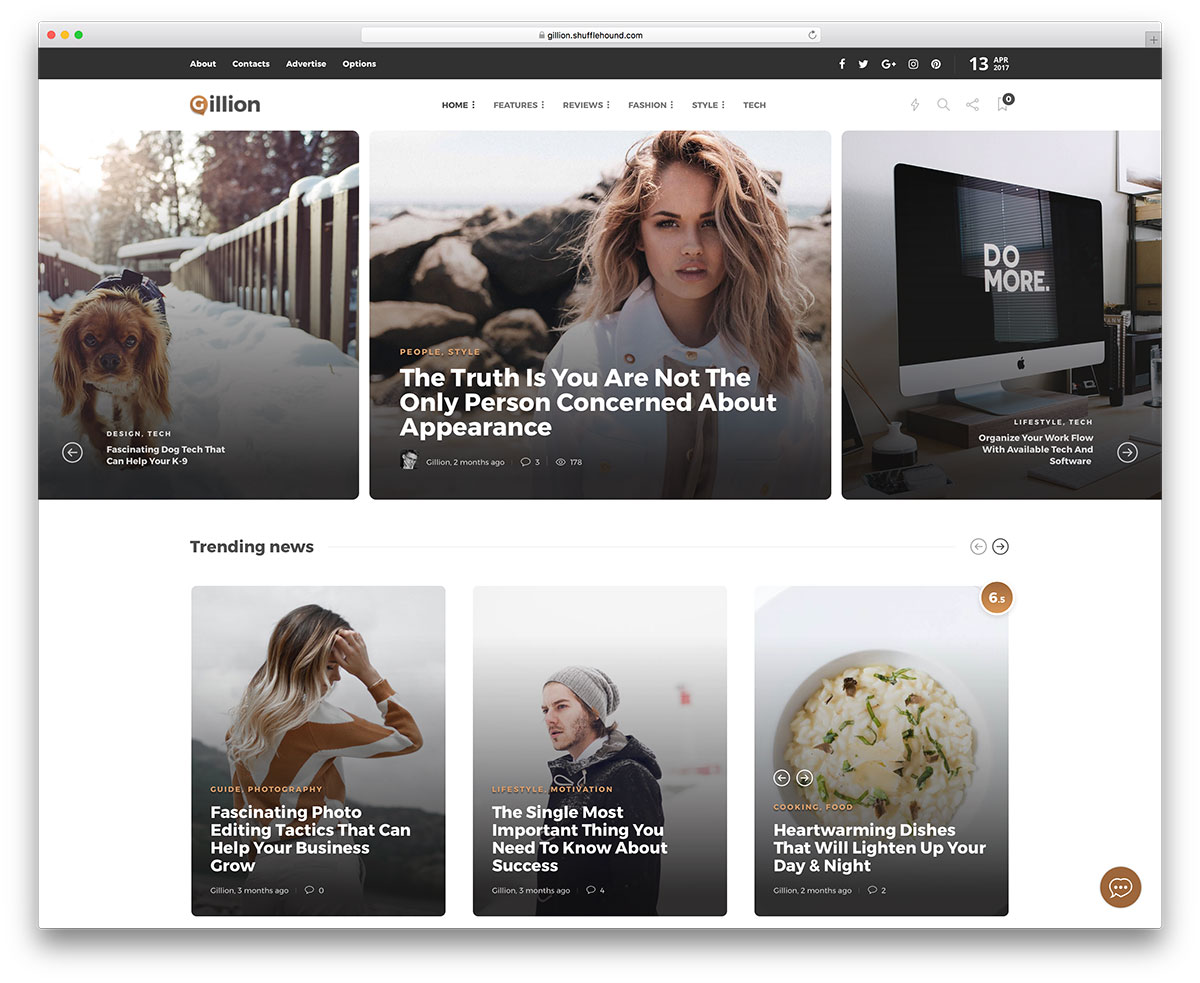 Gillion est un nouveau puissant thème WordPress pour l'écriture et l'actualité. Il a été conçu spécialement pour les blogs et les magazines. Les histoires peuvent être racontées avec 7 styles différents (démos). Vous obtiendrez Visual Composer en tant que constructeur de page, le tout avec une installation en un clic. Gillion a un concept moderne, tendance et polyvalent. Le référencement et la vitesse ont été améliorés pour un chargement rapide des pages. Vous avez également la possibilité de faire des traductions et des publications immédiates dans 6 formats différents. Gillion est réactif, compatible avec les appareils mobiles et entre dans l'ère des médias sociaux avec des icônes. Obtenez des couleurs illimitées et un en-tête aussi. Découvrez toutes les petites merveilles de ce thème et commencez à configurer votre page. Allez pour Gillion!
MagPlus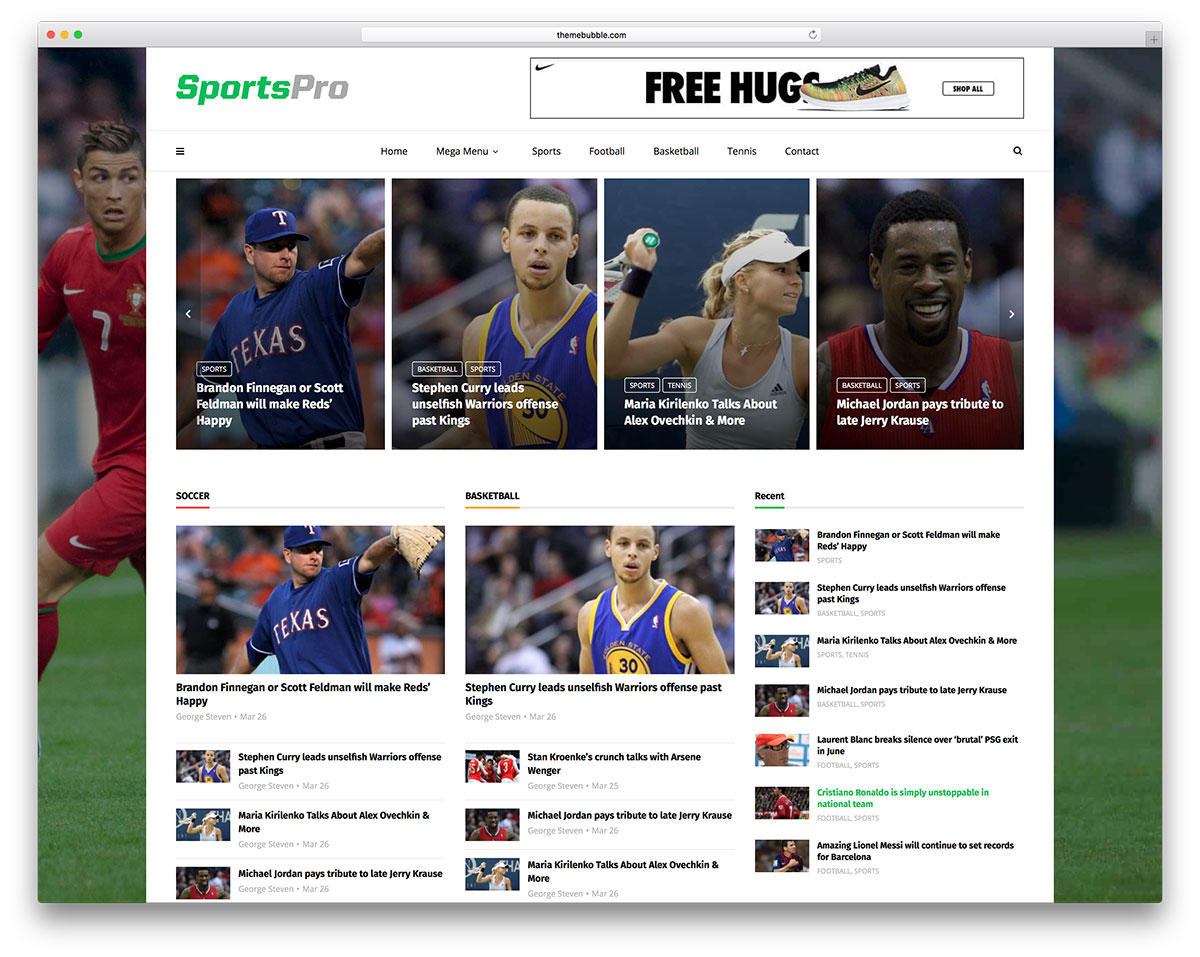 MagPlus est un thème WordPress de blog et magazine flexible. Si vous souhaitez lancer un blog de sport, vous pouvez certainement prendre son envol ici. MagPlus vous aide à construire avec le carrousel MegaMenu et les éléments prédéfinis. Les codes abrégés sont également pris en charge pour rendre les choses encore plus simples. Couvrez tout événement sportif de la manière la plus professionnelle possible, en utilisant le compositeur visuel et les icônes de menu. Annoncez n'importe où sur votre site web. Vous obtenez même une liste de lecture vidéo et une assistance qui vous connecte à des plateformes telles que; YouTube et Vimeo!
MagPlus propose plus de 300 dispositions et combinaisons de curseurs que vous pouvez personnaliser à votre goût. Gérez vos billets de blog avec un format de message personnalisé comme; galerie, vidéo et audio. Offrez à vos visiteurs des statistiques sur les jeux ou les meilleurs jeux de la semaine. Créez votre site de sport parfait. Installez en un clic et profitez des mises à jour à vie et du service d'assistance 5 étoiles. Obtenez MagPlus!
Divi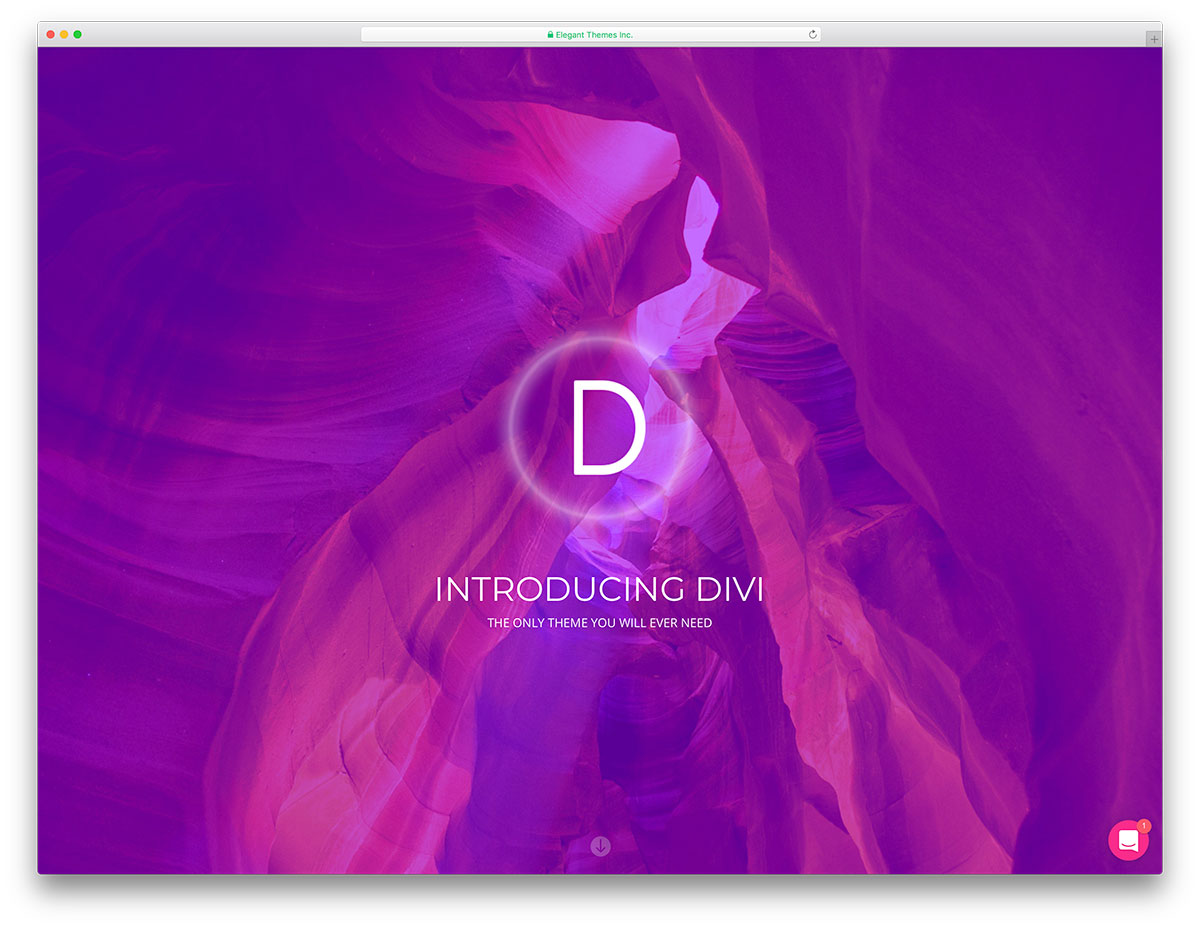 Journal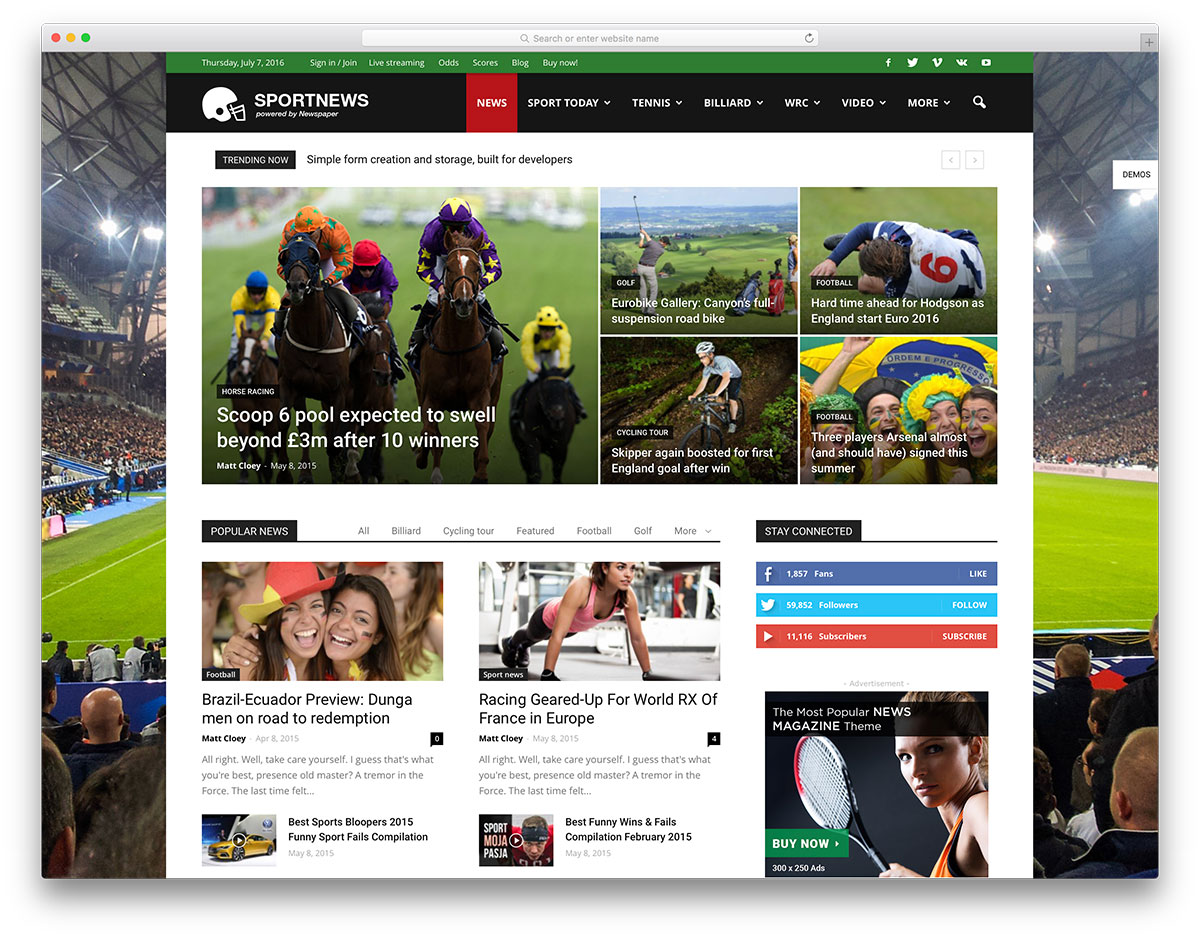 Plus d'infos / Télécharger
Bonne vie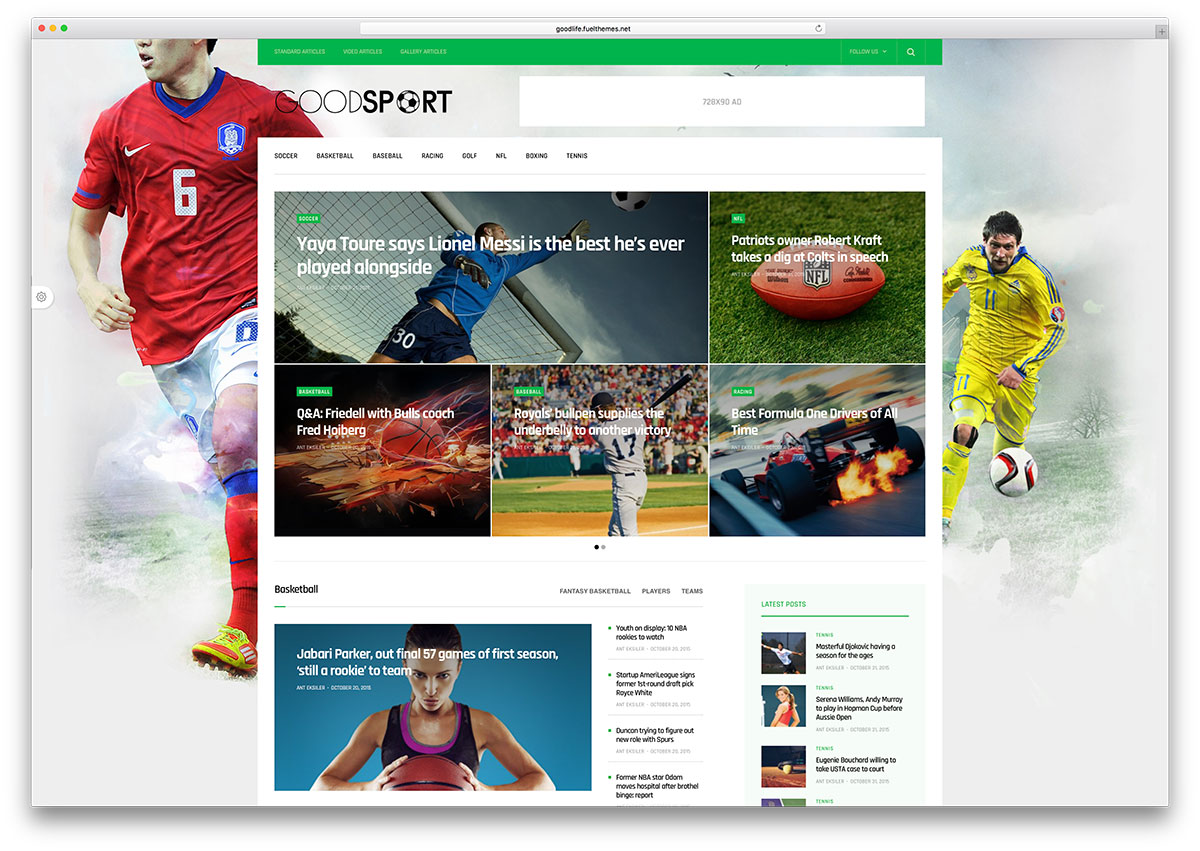 Plus d'infos / Télécharger
Flex Mag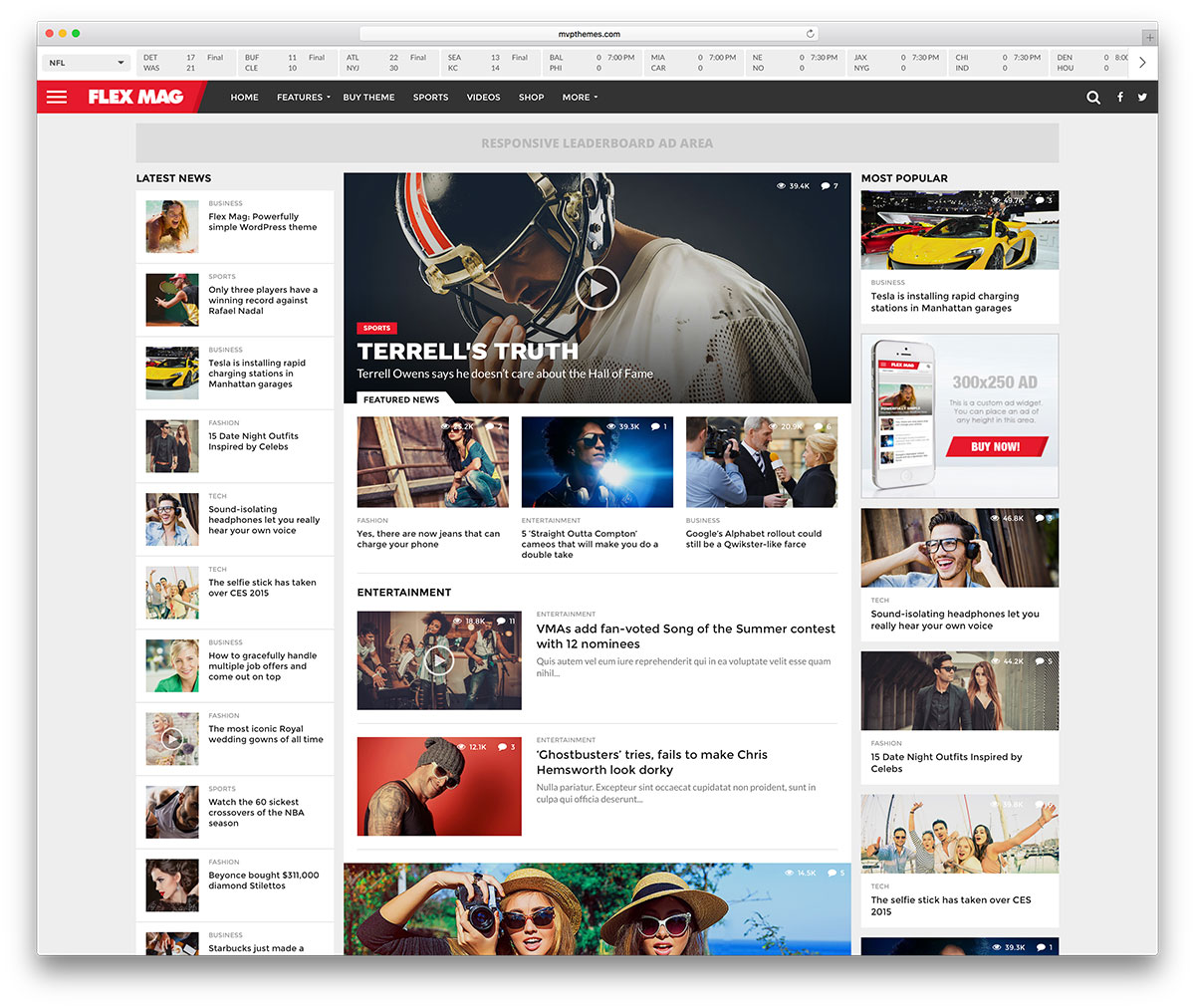 Plus d'infos / Télécharger
PenNews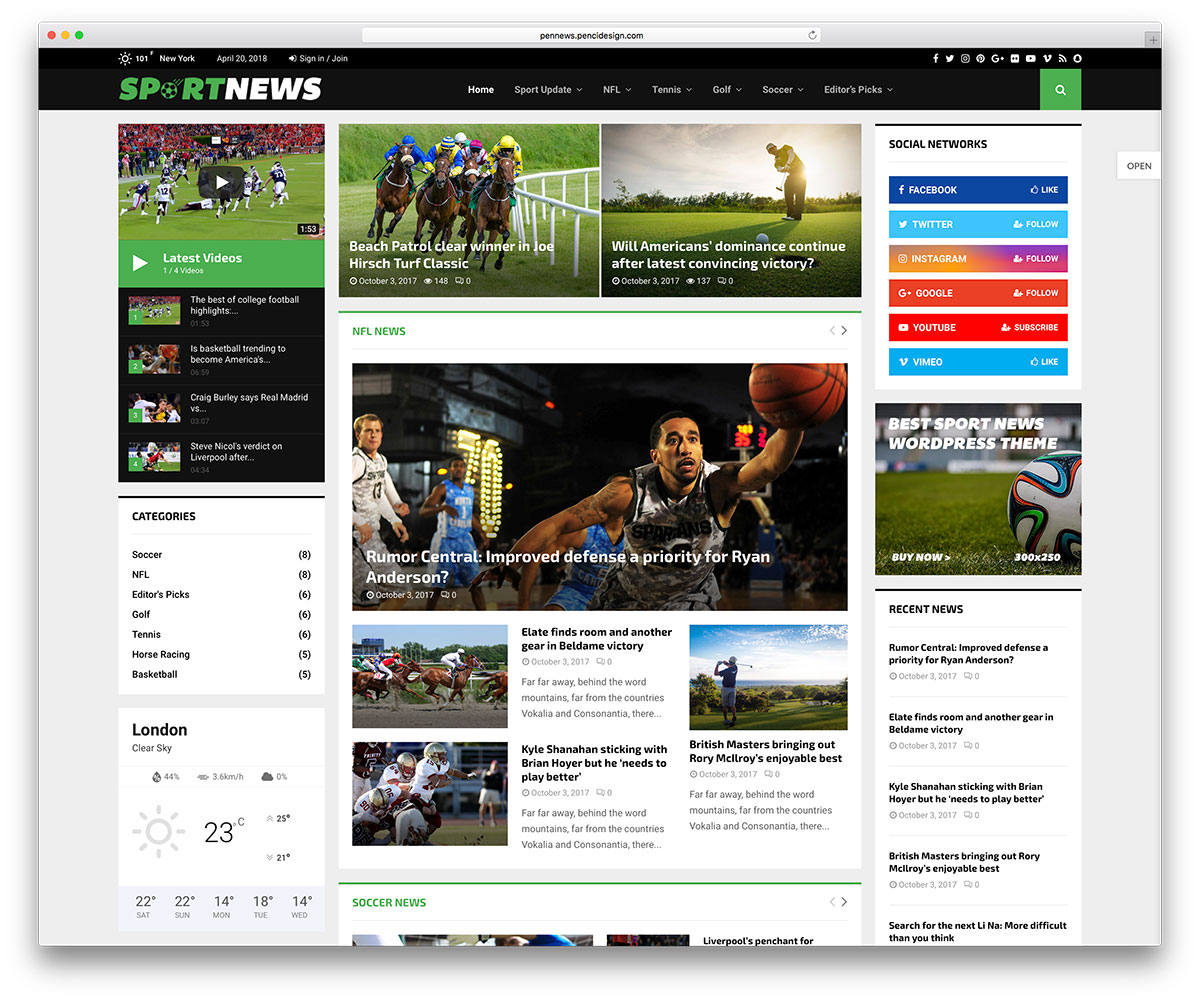 PenNews est un thème de site Web de nouvelles et de magazines WordPress ingénieux, moderne et réactif. Ce thème permet aux webmasters du monde entier d'obtenir des résultats professionnels. Vous n'avez pas besoin de connaître un peu de code pour créer des magazines géniaux. Déployez des démonstrations conceptuelles sur des dizaines d'applications de niche. WPBakery vous permet de déposer plus de 40 widgets personnalisés dans la mêlée à tout moment.
Obtenez toutes sortes de fonctionnalités intéressantes pour votre magazine en un instant. Compteurs de partage de médias sociaux, boutons personnalisés, curseurs et plus. Les magazines sportifs ont fière allure dans PenNews. Des galeries et des portfolios épurés font briller votre contenu visuel. Des tonnes de styles de poteaux personnalisés mettent en valeur vos pièces de sport dans un cadre parfait. Avec des outils de traduction rapides, atteignez un public mondial dans n'importe quelle langue, en quelques minutes. Monétiser votre trafic est facile avec des espaces publicitaires sans fin et des annonces modernes avec alimentation en continu. Amenez votre magazine sportif dans une nouvelle catégorie de poids avec PenNews!
Éclaboussure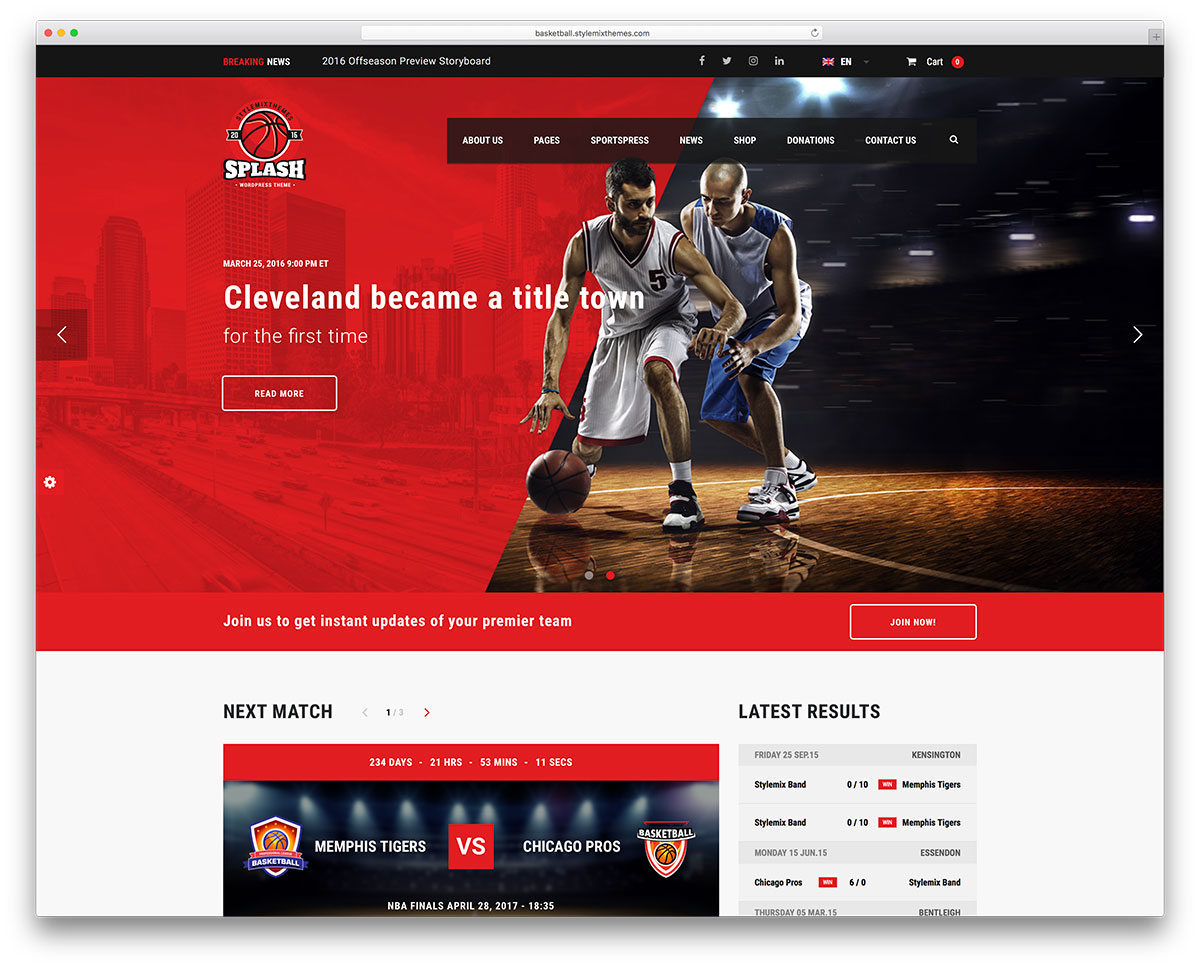 Plus d'infos / Télécharger
Jannah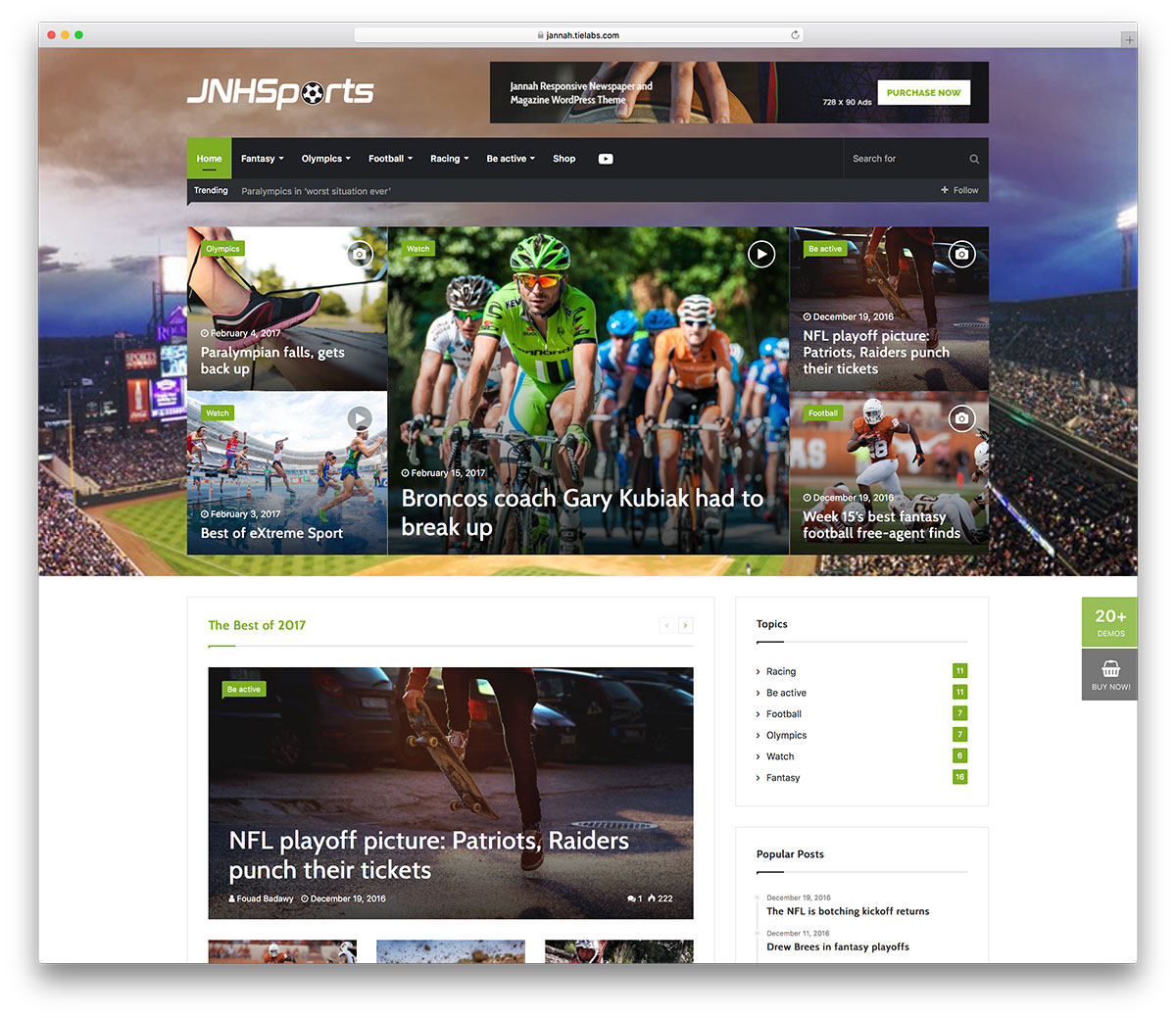 Jannah est un thème WordPress remarquable pour tout type d'actualité. Il offre un design époustouflant, de nouvelles options de disposition et des options de partage modernes. De plus, intégrez les extensions WordPress les plus populaires pour une plus grande flexibilité. La démo de sport de Jannah présente une alternative très appropriée pour vous. Les amateurs de sport auront l'expérience la plus transparente possible tout en consommant votre contenu. Jannah est réactif et prêt à l'emploi pour tous les appareils mobiles de vos clients. Et avec AMP, vos chargements de contenu sont rapides et optimisés. Le look de votre site sportif sera étonnant et impardonnable. Tout d'abord, le panneau d'options du thème (barres latérales, boutons de partage, typographie, etc.). Et, il offre des possibilités personnalisables illimitées (mises en page, polices, en-têtes, effets de parallaxe et arrière-plans vidéo). Ceux-ci s'engagent et motivent dans l'action.
Passez à la vitesse supérieure avec une communauté de médias sociaux entièrement intégrée (BuddyPress). Vous pouvez même choisir d'ajouter des notifications dans votre menu ou de vous intégrer à Instagram. Vous incitez les utilisateurs à revenir pour plus avec ce sentiment social en temps réel. Jannah inclut un générateur de page par glisser-déposer intégré. Il vous aide à personnaliser votre conception en blocs et à la simplicité du glisser-déposer. Tout ce que vous pensez est ici, n'attendez pas. Obtenez Jannah aujourd'hui!
Kallyas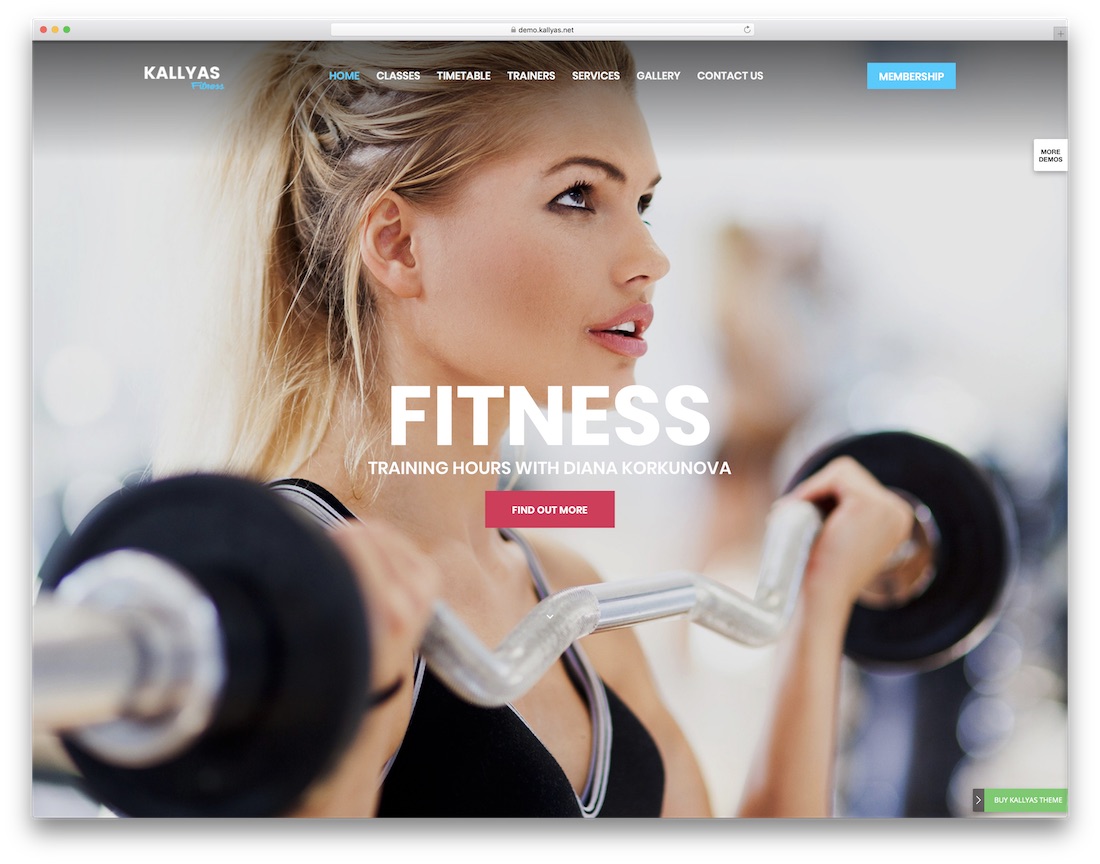 Kallyas est à peu près tout ce que vous voulez d'un thème sportif WordPress. C'est un moteur de recherche optimisé, optimisé pour des vitesses de chargement ultra-rapides, offre des mises à jour gratuites à vie et est livré avec une équipe d'experts toujours prêts à vous aider. De plus, vous bénéficiez également de didacticiels de texte et de vidéos destinés au processus de développement de site Web le plus simple qui soit. Avec les démonstrations proposées par Kallyas et le constructeur de pages visuelles intégré, créer des pages personnalisées sera un jeu d'enfant.
Curseur plein écran, navigation confortable, effet de parallaxe, pages de classe superbes, ainsi qu'un formulaire de réservation, Kallyas a tout à fait partie de la transaction. Poussez vos offres avec la page de services et présentez tous vos formateurs professionnels afin que toutes les personnes intéressées à visiter vos cours aient une meilleure idée de ce à quoi elles peuvent s'attendre. Quoi que vous fassiez avec Kallyas, le produit final sera toujours une conception Web de pointe attirant de nouveaux visiteurs et les transformant en clients fidèles.
Newsmag PRO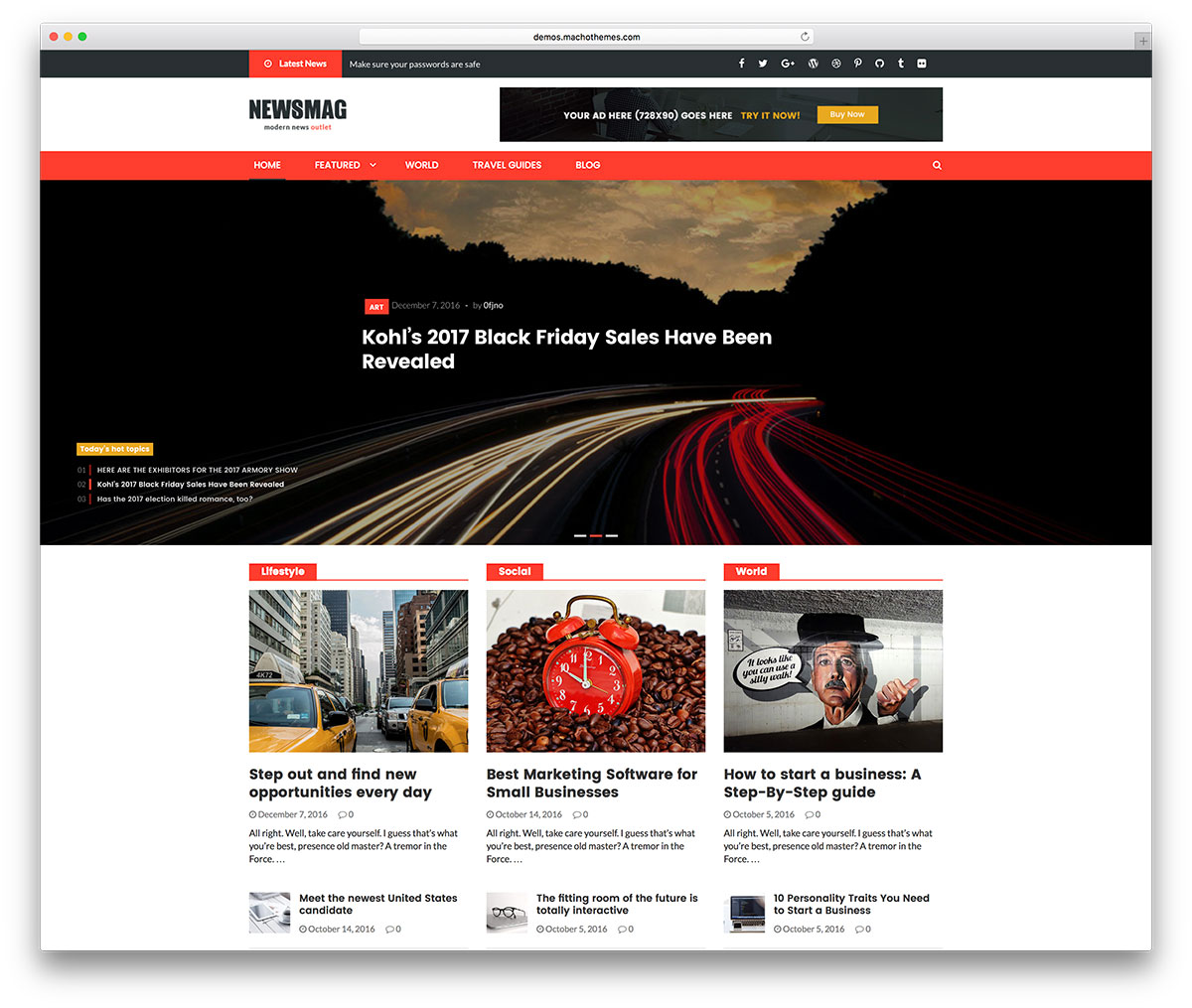 Newsmag PRO est un thème de site Web de magazines de qualité à usages multiples WordPress premium dynamique, attrayant, très divertissant et facilement malléable. C'est un ensemble d'outils dédiés à la création rapide et efficace de superbes sites Web de magazines modernes, dotés de toutes sortes de fonctionnalités et de fonctionnalités avancées, sans avoir à jeter un coup d'œil à une seule ligne de code.
Avec Newsmag PRO, créer un magasin en ligne avec votre propre magazine d'informations, magazine de mode ou magazine de cinéma n'a jamais été aussi simple, mais les magazines sportifs professionnels trouvent en particulier dans Newsmag PRO une réponse à leurs prières. Doté d'une interface de personnalisation visuelle et graphique entièrement intuitive basée sur des processus de glisser-déposer, ainsi que de paramètres de thème avancés et de personnalisation conviviaux vous permettant d'ajuster facilement l'apparence de votre magazine sportif à vos attentes, y compris des logos et plus. Newsmag PRO intègre également la possibilité de déployer un nombre illimité de curseurs d'image ou de contenu pour que vos meilleurs articles et articles restent en mouvement et attirent le trafic, ainsi que des carrousels de contenu illimités pour épater et impressionner vos visiteurs. Newsmag PRO est l'aide idéale pour votre magazine de sport. Essayez Newsmag PRO aujourd'hui et voyez par vous-même!
Big Slam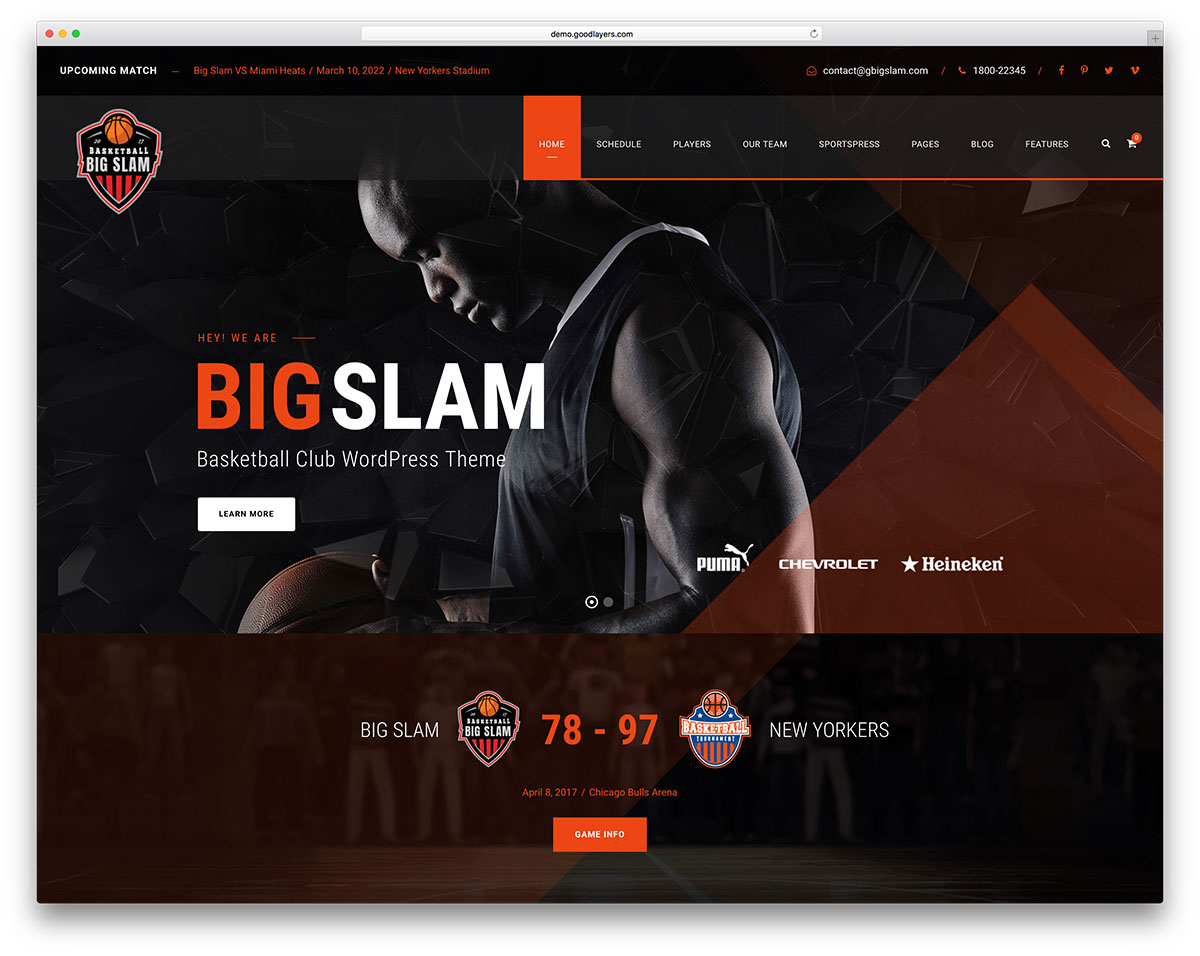 Big Slam est un sport WordPress axé sur le basketball. Il sert les fonctions d'un club pour que les fans et les fanatiques deviennent fous et partagent leur passion dans un seul espace. Il utilise SportsPress Plugin pour bon nombre de ses avantages. Big Slam utilise Lightbox et Revolution Slider comme générateurs de pages. Il se consacre à recueillir des statistiques, des données, des photographies et plus sur vos joueurs préférés! Vous pouvez trouver 19 en-têtes prédéfinis, 6 pieds de page et une barre sociale supérieure. Big Slam vous offre des barres de menu illimitées et des couleurs de peau personnalisées. Il propose un programme de téléchargement de polices unique et fournit également une intégration de Google Fonts. Vous pouvez choisir parmi une sélection spéciale ou personnaliser tout ensemble.
Big Slam est propre et simple, clairement orienté vers son sujet. Il peut créer de grandes galeries, portefeuilles, blogs et sous-pages avec son personnalisateur en direct. Vous bénéficierez du support WPML et de l'intégration WooCommerce. Big Slam est prêt pour que les admirateurs du basket-ball passent des heures à apprendre et à échanger. En fin de compte, c'est un lieu de socialisation sur un sujet de discussion. Le Big Slam a plusieurs configurations, plus de 20 d'entre elles, pour différentes finalités. Il bénéficie de mises à jour et d'optimisations constantes telles que le référencement et la vitesse. Acquis et commence à utiliser ce thème en un seul clic! Obtenez Big Slam!
Être thème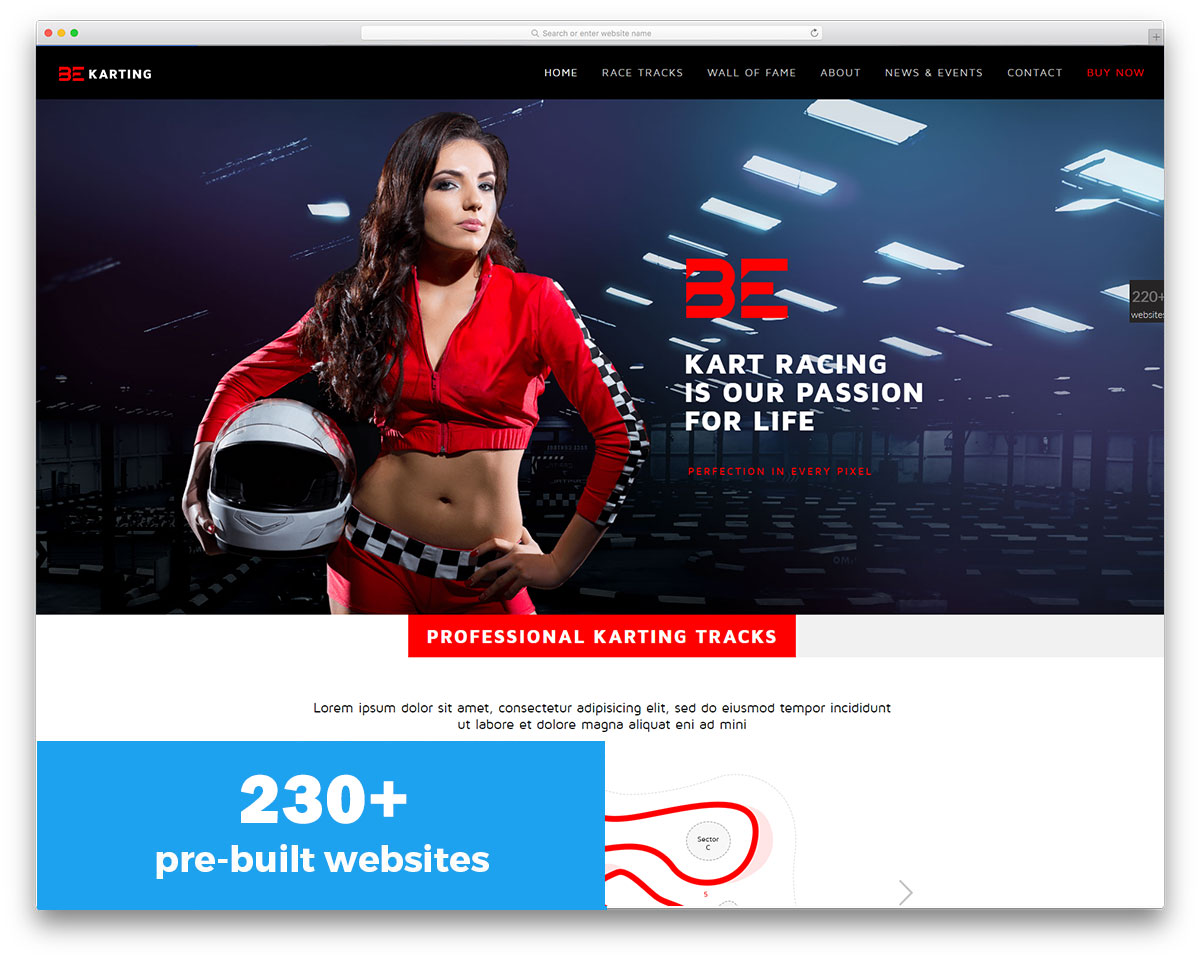 Plus d'infos / Télécharger
Oxigeno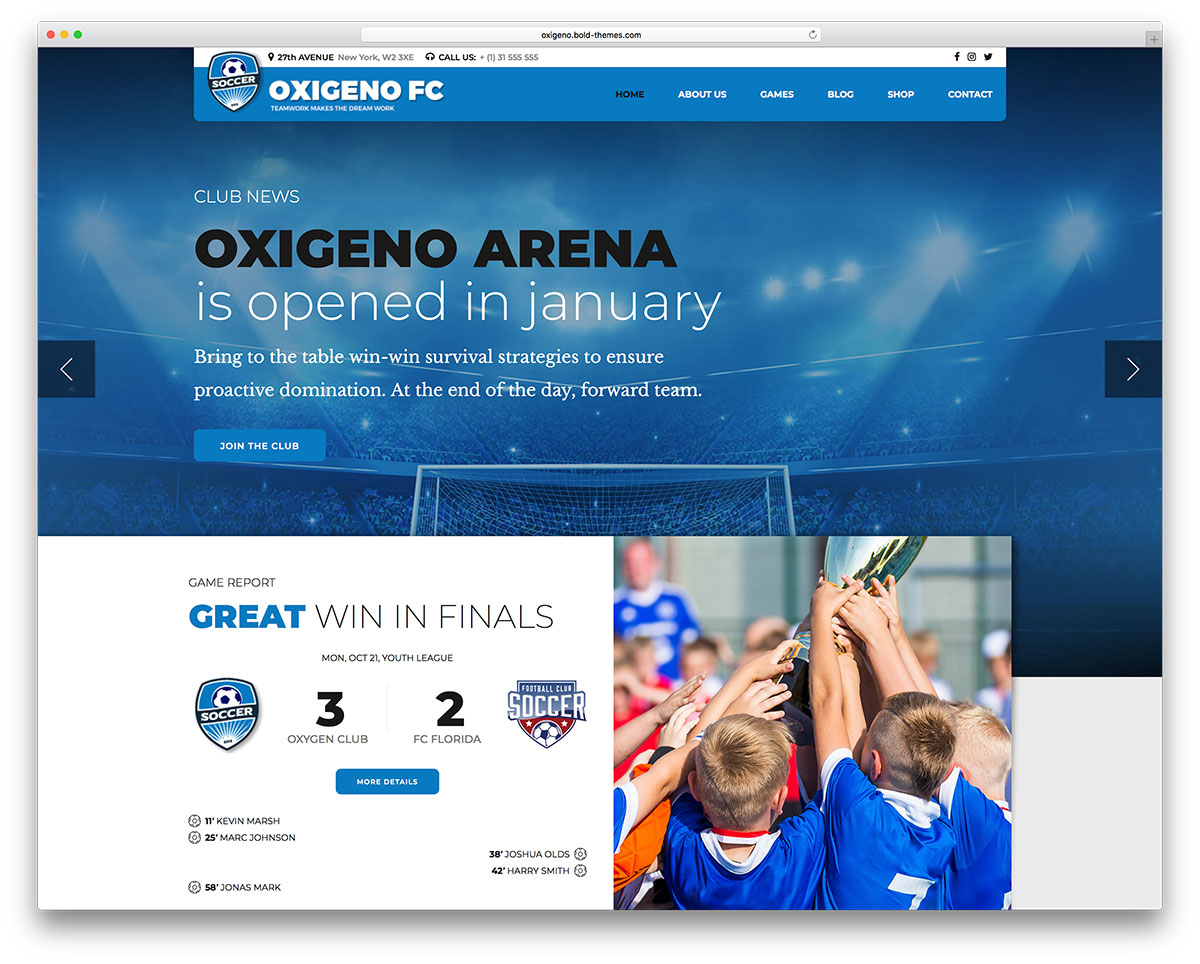 Oxigeno est un thème de site Web de club de sport WordPress réactif élégant et moderne. Ce thème est une plateforme spécialisée consacrée aux besoins des sites Web de clubs sportifs. Intuitif et sans codage, Oxigeno permet une personnalisation aisée de la disposition. Il vous guidera tout au long du processus de création d'une boutique avec votre entreprise en démarrage en un rien de temps. Des menus impressionnants, des en-têtes, des icônes personnalisées et Google Fonts simplifient la processus de construction de sites Web sportifs. Oxigeno fournit un site Web haute performance à chargement rapide qui réduit les coûts de serveur. Réactif et compatible entre tous, Oxigeno a une allure de rétine parmi les appareils et les navigateurs. Le plugin nifty Cost Calculator, fourni avec le thème, offre une grande fonctionnalité. Vos utilisateurs peuvent déterminer leurs propres citations en quelques clics. Le constructeur de pages Gras vous permet de déployer cela, ainsi que de nombreuses autres fonctionnalités idéales pour votre club de sport. Prenez de la hauteur et rejoignez les ligues majeures avec Oxigeno dès aujourd'hui! Plus d'infos / Télécharger
Juste en forme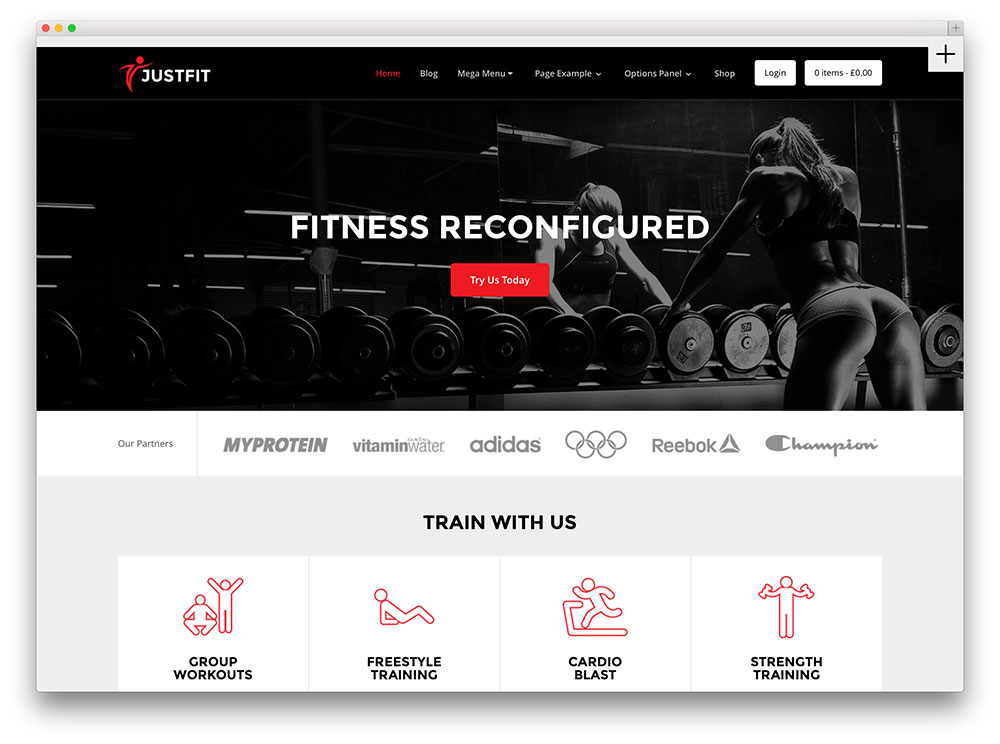 site web sur le fitness et le sport cela peut être utilisé pour le style de blog ainsi que les sites Web commerciaux statiques. Le design est élégant, élégant et impressionnant. En utilisant les sections innovantes Drag & Drop, vous pourrez rapidement construire votre site Web. Vous pouvez réorganiser les sections sans avoir à modifier le code.
Les visiteurs seront heureux de savoir que les temps de chargement lents ne sont pas un problème. Cela améliorera également leur expérience et augmentera votre popularité. Le curseur peut présenter du contenu de manière attrayante. Qu'il s'agisse d'articles pour votre blog ou de produits intéressants, JustFit l'affiche correctement. Grâce à l'optimisation AdSense, vous pouvez augmenter vos résultats. Il peut tirer le meilleur parti du trafic de votre page actuelle, en maximisant le potentiel du site. L'effet de défilement de la parallaxe confère une nouvelle dimension à votre site Web en ajoutant un pop 3D astucieux pendant le défilement des utilisateurs.
Héraut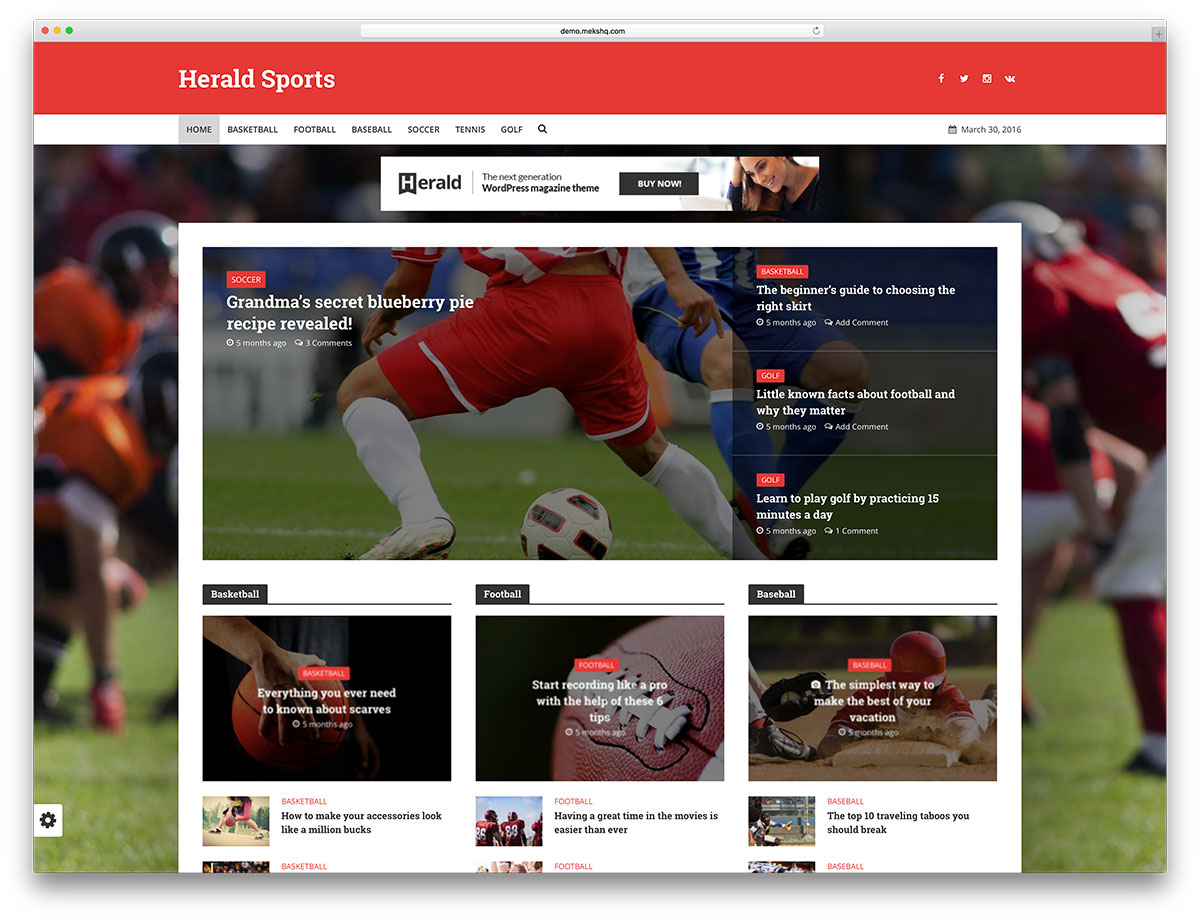 Plus d'infos / Télécharger
Xtreme Sports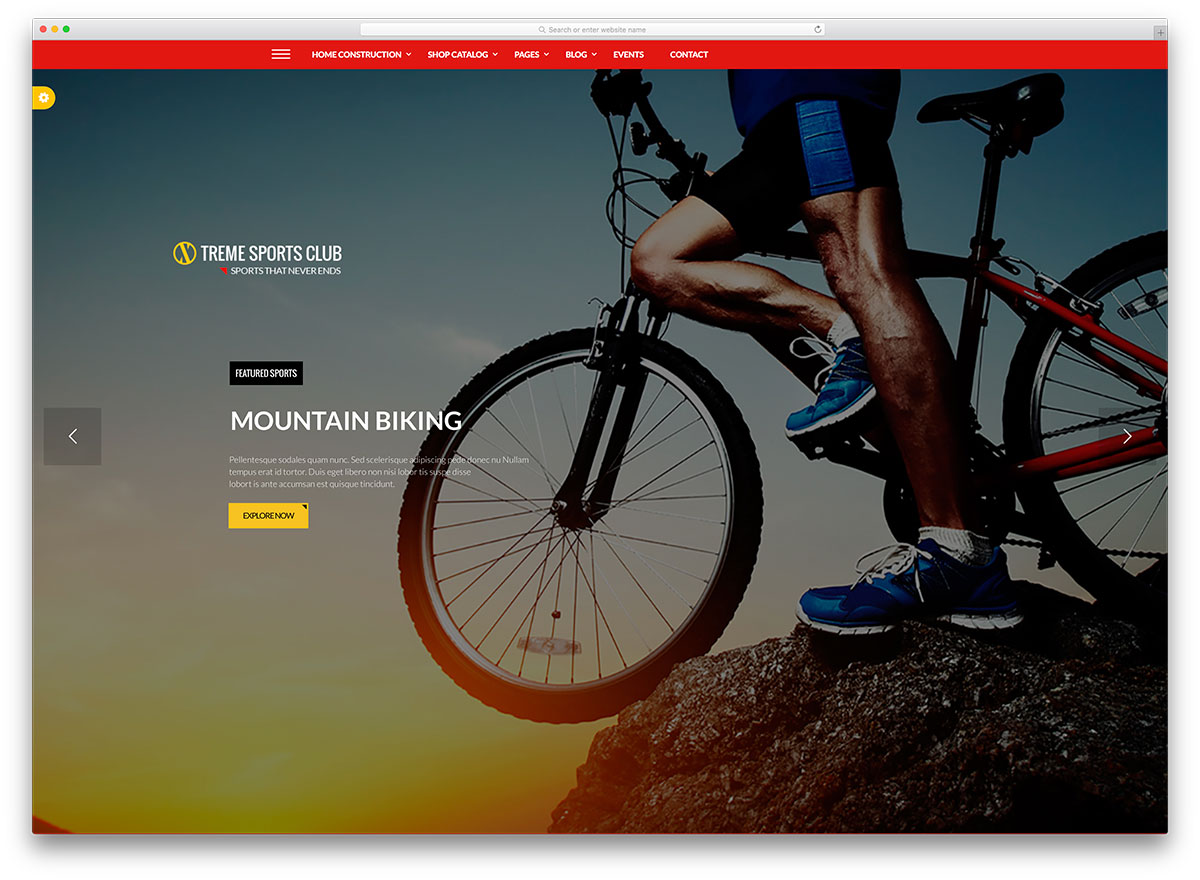 Plus d'infos / Télécharger
SportAK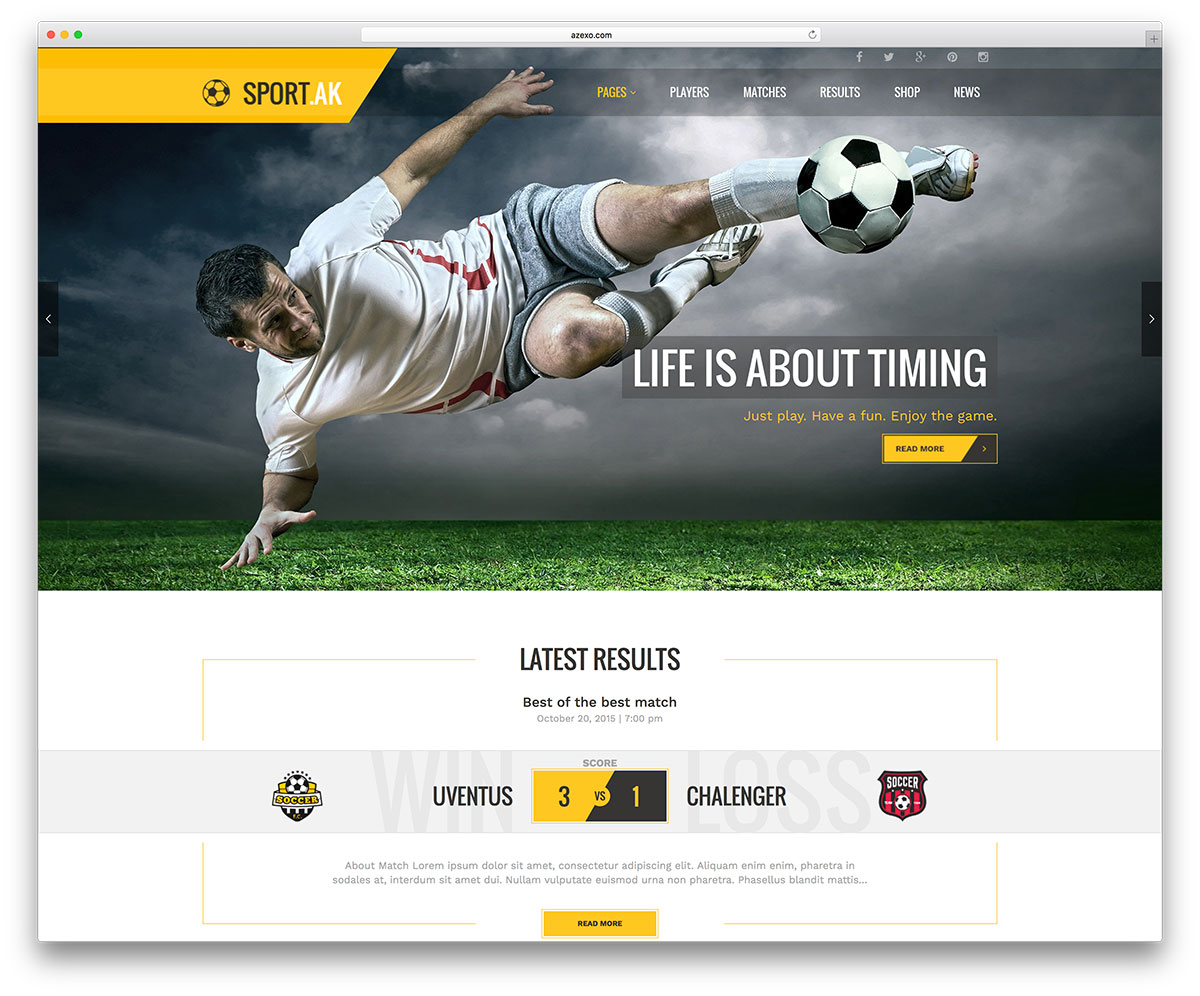 Plus d'infos / Télécharger
Sports Blog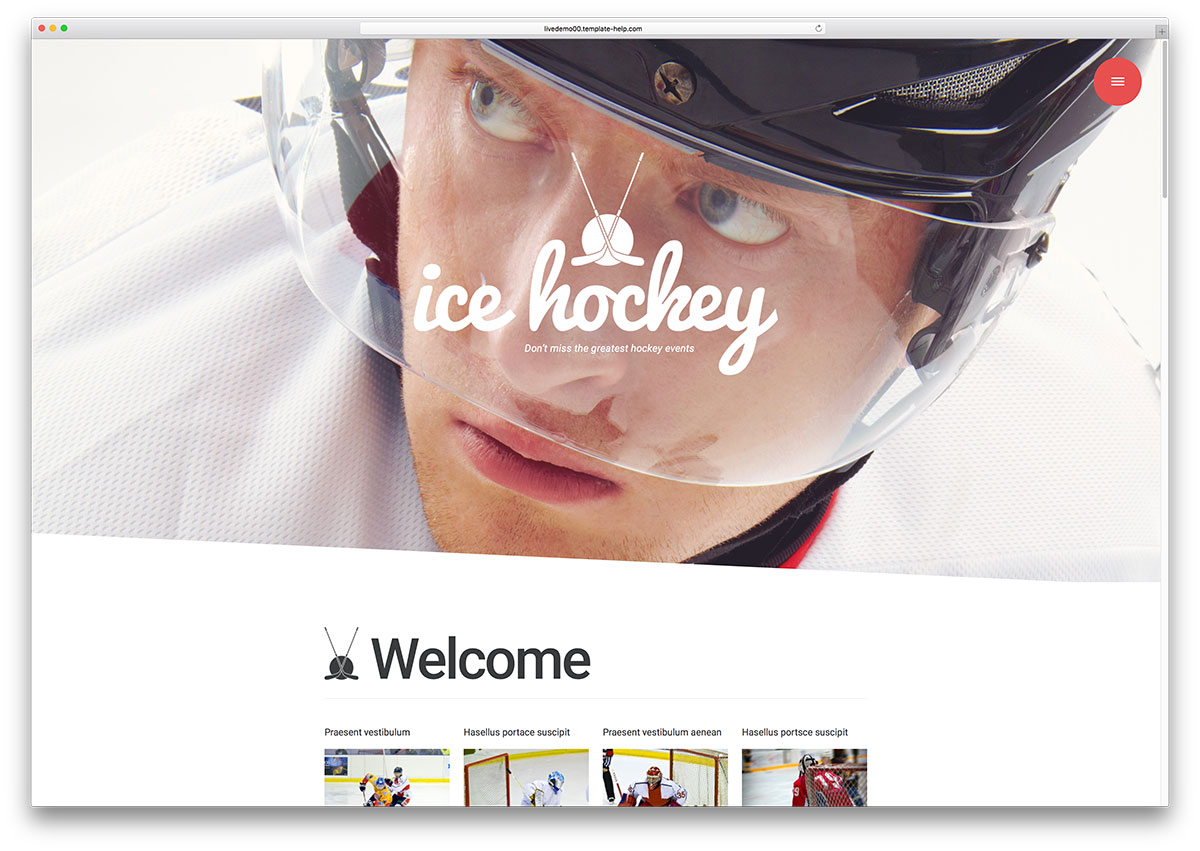 Plus d'infos / Télécharger
Magellan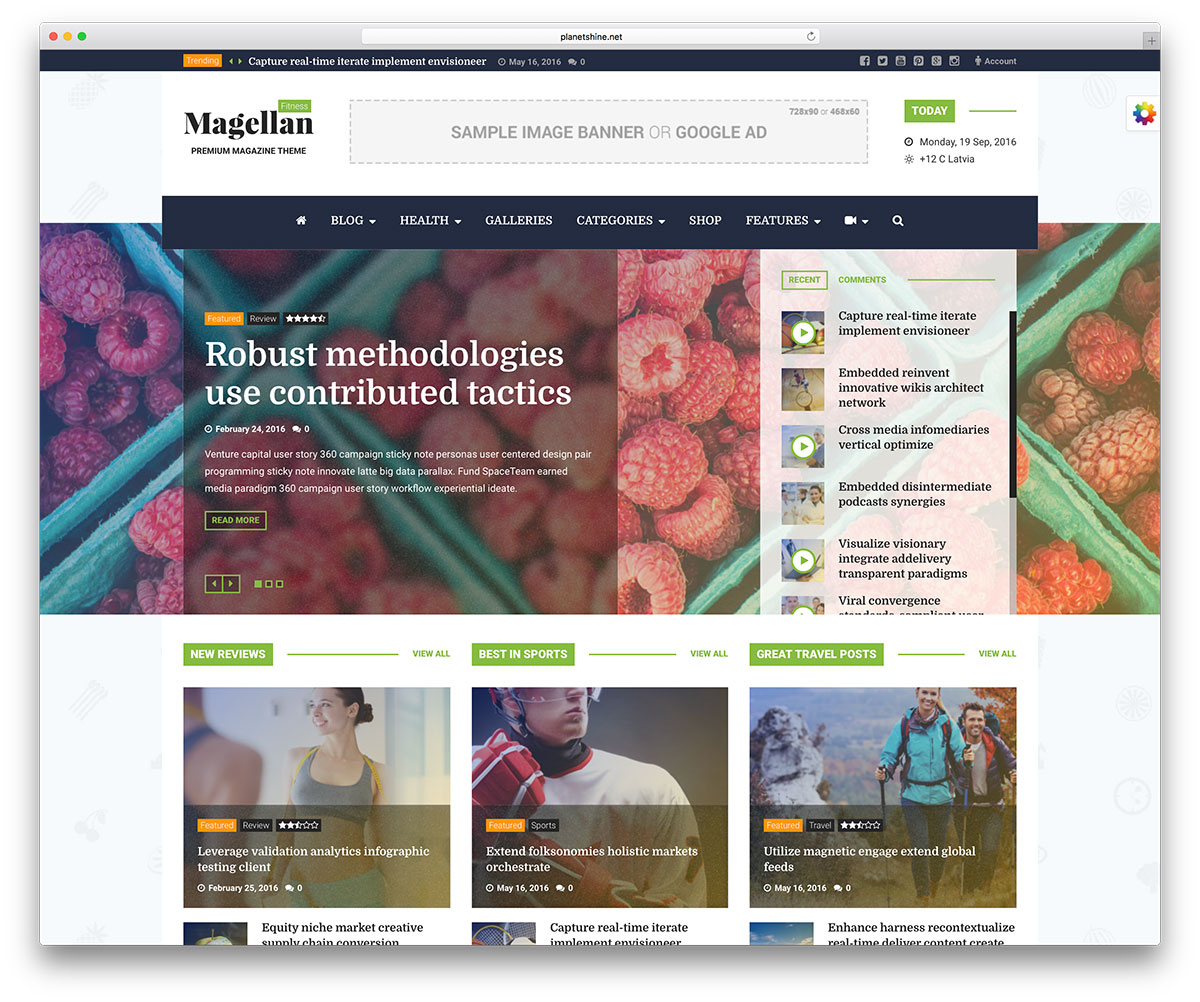 Plus d'infos / Télécharger
Real Soccer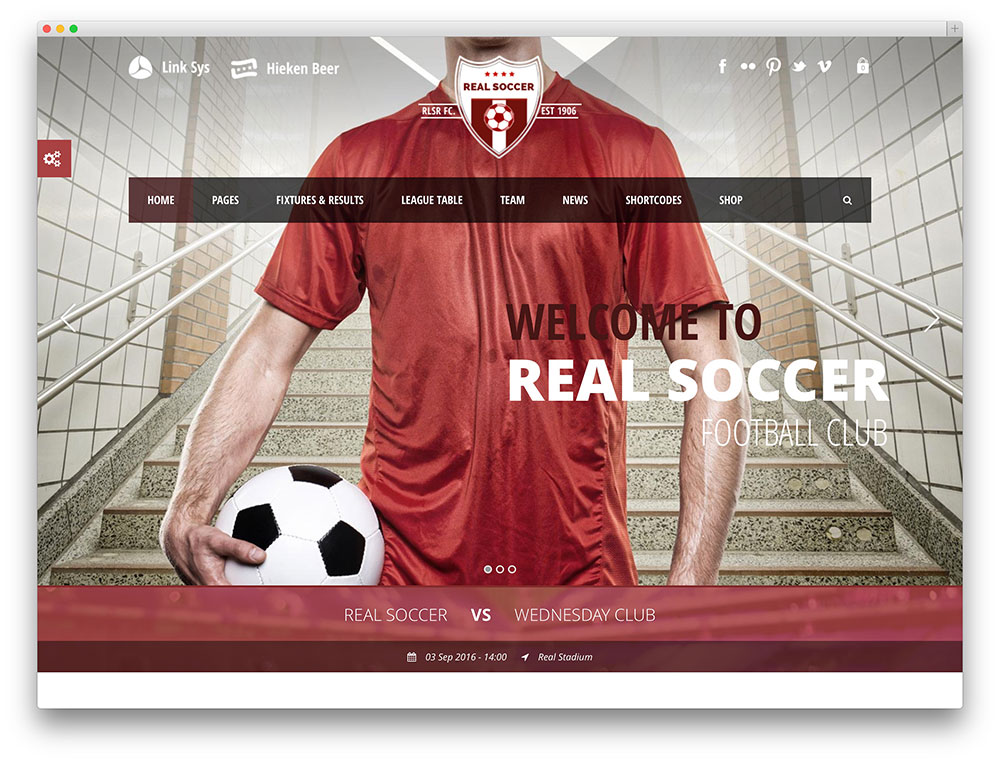 Real Soccer is a striking sports magazine theme custom-built to suit soccer-based websites. It is tremendously responsive and resizes its layout efficiently on different kind of devices such as computers, smartphones, tablets and iPhone to provide visitors a great viewing experience. This theme also looks sharp and clear on modern devices with high screen resolution because every area of this theme is retina ready. It has a full-screen slider that you can use for displaying big and bold images of your players or team. It comes with beautiful color options and great typography perfect for sports magazine theme.
Real Soccer also allows you to include parallax background in your desired section in your website which you can customize to go well with the brand of your sports team or magazine. It uses Theme Customizer to help you tweak some aspects of your website template. This theme also lets you create unlimited sidebars for your website and allows you to add intricate functionalities with the help of powerful shortcodes. It has the capability to create detailed pages for player profiles, league standings tables, and fixtures & results. Match reports, Master Slider and WooCommerce integration make the theme even better. This theme is built with best SEO practices in mind to ensure that your website will get more traffic and perform well on search engines.
Champion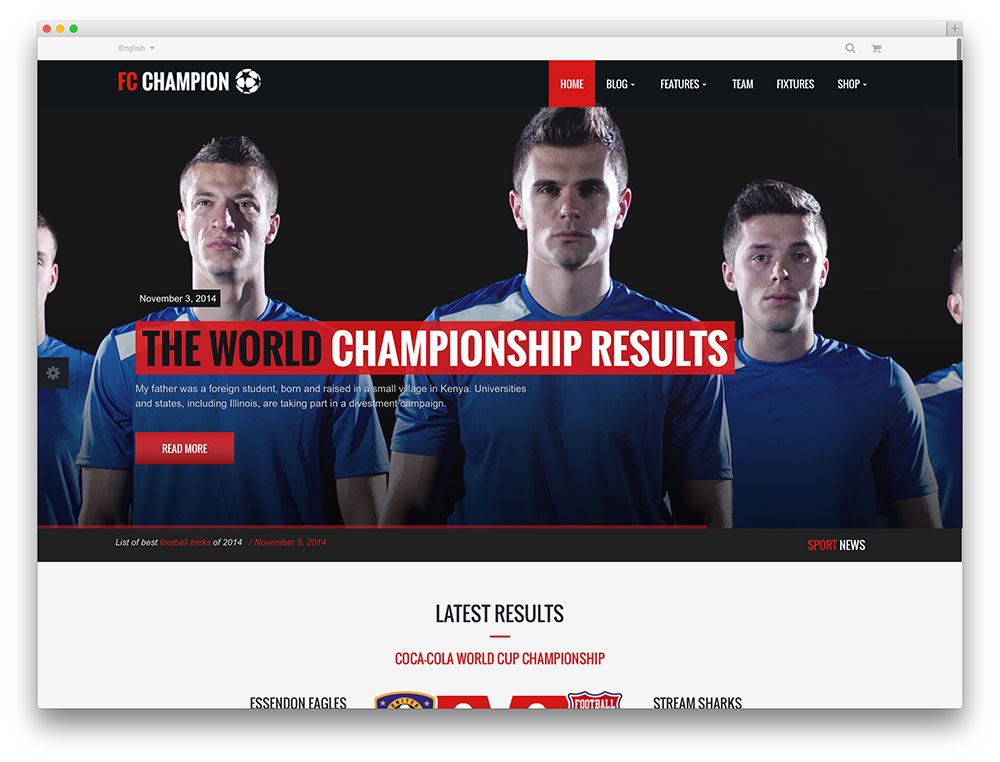 Champion is a modern and eye-catching WordPress theme built for sports enthusiasts, football clubs, soccer news and sports organizations. It is compatible with WordPress 4.1 and built with HTML5 and CSS3 to help you stay abreast of the latest web standards. Its responsive layout design is based on Bootstrap 3.1 technology. In addition, it is tested and fully compatible with different web browsers such as FireFox, Safari, Chrome and IE10+. This theme allows you to choose between wide and boxed layout, choose the right color scheme and pick the ideal font for your sports website. It is fully compatible with SportPress plugin to help your team/organization set up and manage a league or club site speedily and with no trouble.
This awesome plugin offers fantastic functions including a fixtures listing, league table, player & staff profiles, customizable point system, a built-in translation system and many more. It comes with Visual Composer that makes page layout creation a breeze. It comes available with five header styles, let you embed audio and video file in your website with ease and allow you to include parallax or video background. Revolution Slider plugin is part of the theme package to ensure that you will not have a hard time creating gorgeous slides for your sports website. It gives you an option to set your gallery or portfolio into classic or masonry style so you could present your photos in style. It comes with a mega main menu to help you improve your website's navigation. Lastly, it is fully integrated with WooCommerce plugin to help you set up an online store for your merchandise.
Symetrio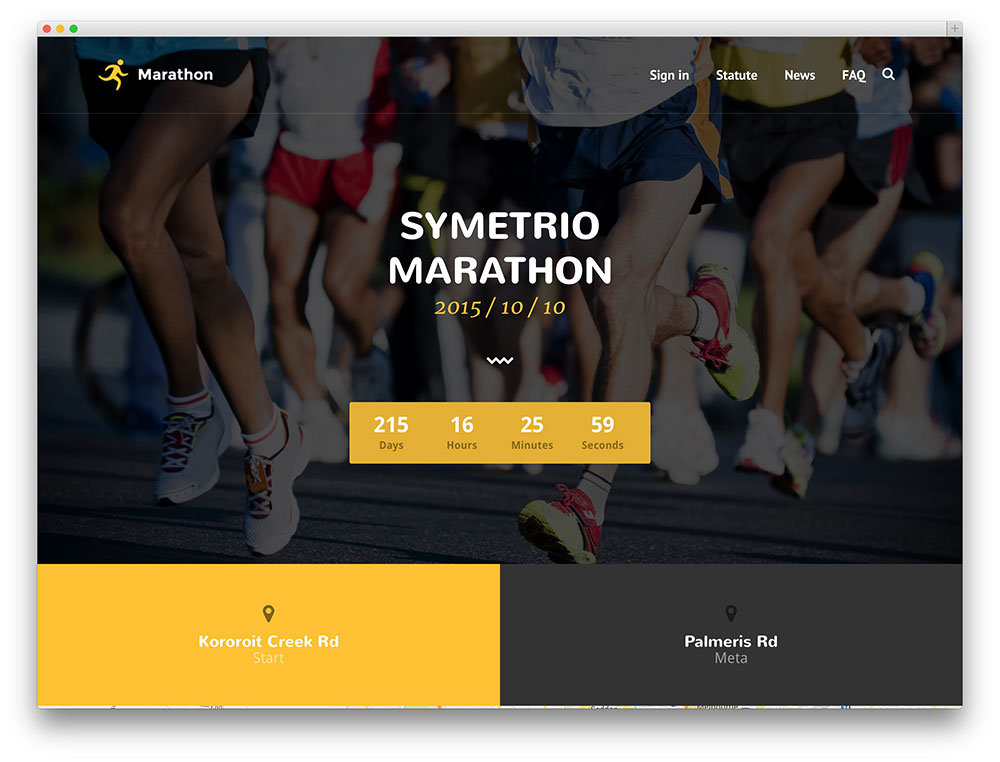 Symetrio is a beautiful, flexible and multisport WordPress theme created to provide a fully functional website template for gyms, fitness clubs, personal trainers, dance schools, martial arts and other health & fitness related business. This theme is feature-rich and highly customizable. It also allows you to create a responsive and fully functional sports and fitness website without touching a single line of code. Additionally, this theme is fully responsive and resizes slickly to all modern devices. All the icons and other graphic elements used in this theme are retina ready so your website will look sharp and clear when viewed on HiDPi displays. Symetrio allows you to install a premade layout page with just one click, which you can customize afterward.
But if you want to create your own website design using this theme, Symetrio offers oodles of tools and options that you can use in creating an inimitable sports website. It also allows you to set your site into boxed or fullwidth layout, edit the background design and use video or parallax effects as your website's background. Moreover, Symetrio comes with fitness widgets, sports modules and event page that are specifically designed for fitness websites. Furthermore, it has awesome menu options that could help you build and effective navigation menu for your visitors or target clients. Symetrio uses 2 of the best slider generators in the market, the Revolution Slider and Wonster Slider. It also uses Theme Customizer to easily change certain elements that you want to adjust with live preview mode. Lastly, it is fully integrated with WooCommerce plugin to help you sell products with ease.
Gym & Fitness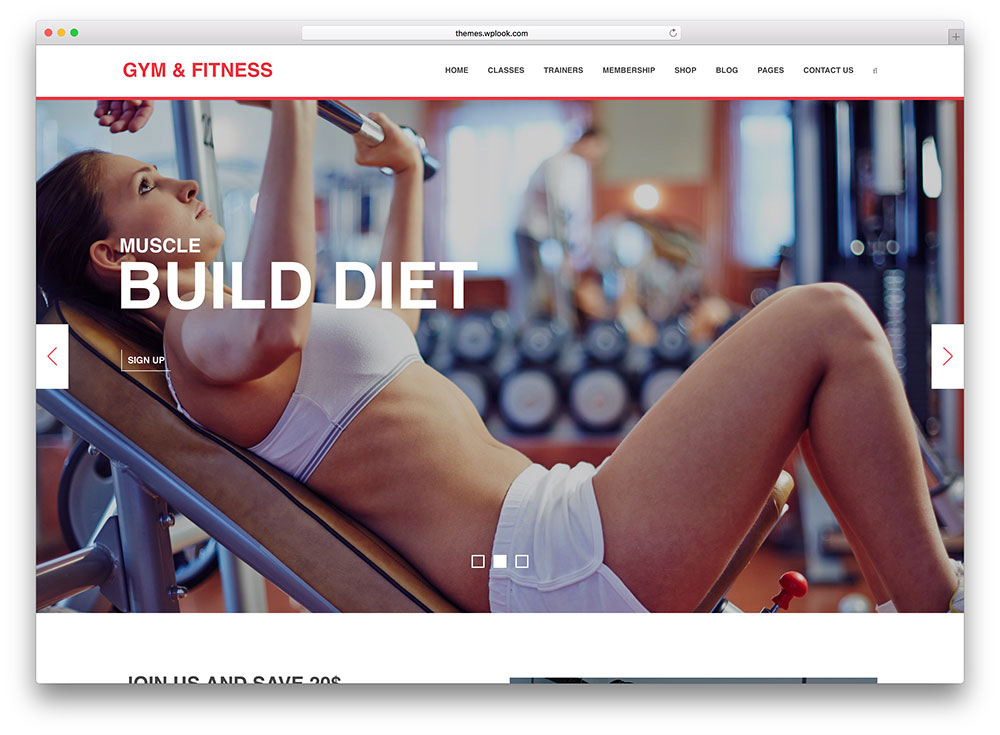 Gym & Fitness WordPress theme is a dynamic, trendy and flexible theme custom-built for sports and fitness enthusiasts. The developers finely crafted this theme to help gym owners create a website in a flash. This theme is very easy to install and unfussy to customize to suit your needs. It also comes with a fully responsive and retina ready layout design to provide your audience an incredible viewing experience. Its intelligible theme options makes theme customization really fun and uncomplicated. Additionally, this theme offers infinite color options to help you achieve the website design that represents your brand identity.
Furthermore, Gym & Fitness WordPress theme comes with 4 custom post types and unlimited widget areas so you can easily construct different pages for the classes, about page, membership, blog and a lot more. This theme allows you to display a presentable pricing table for all membership plans so visitors could easily see the services and plans you offer. Moreover, the 'Join the Class' feature helps you generate more leads. This theme also comes with custom social sharing buttons so users could share your contents directly from your website. Gym & Fitness is fully compatible with WooCommerce so setting up an online store and selling sports related products is very feasible with this theme. This theme is child theme ready to make sure that you will never miss any future theme updates. Lastly, Gym & Fitness WordPress theme provides the best, quick customer support.
Valen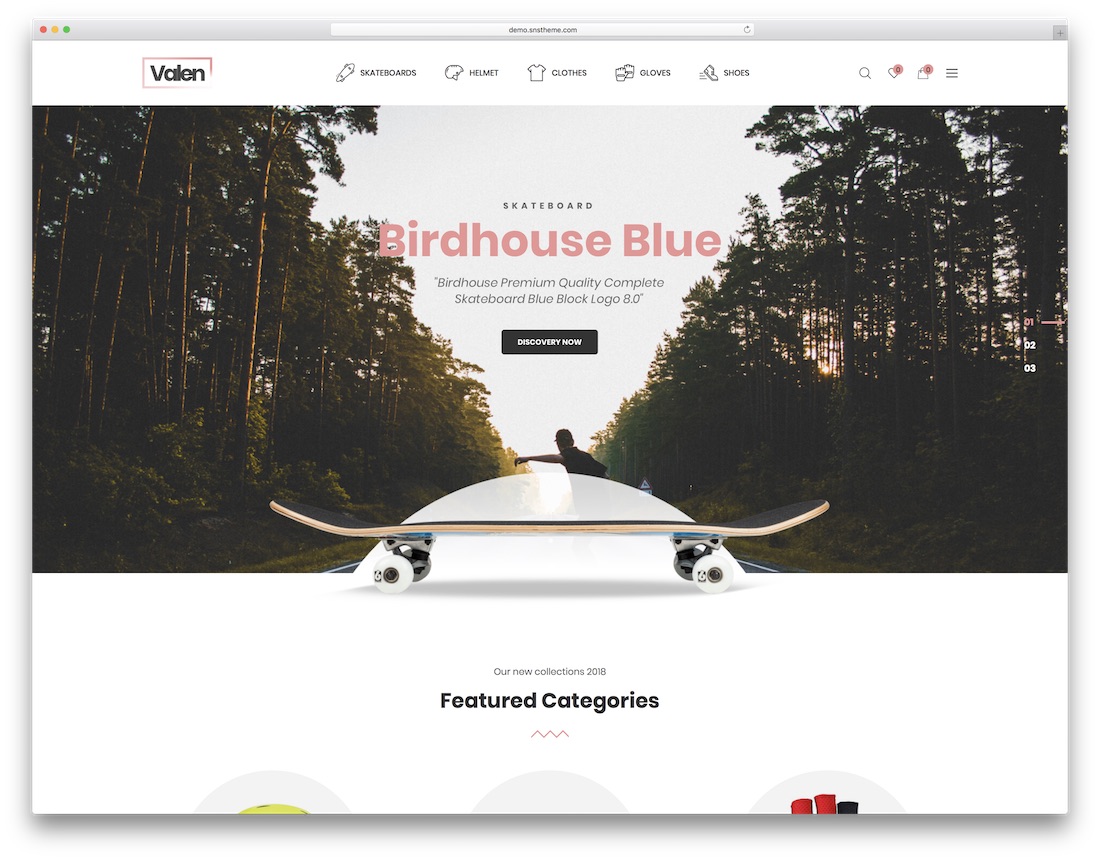 Valen is an ideal WordPress sports theme if you would like to start your own online store. It is powered by WooCommerce and numerous other predesigned web layouts and components that will get you online in a snap of a finger. With Valen, you are in safe hands, not needing to look elsewhere for other features and extensions to add to your eCommerce website. Valen has it all packed into one bundle for you to benefit from it greatly. And if you are a beginner, and have not coding skills, that's all right, Valen has you fully sorted out.
With full mobile optimization, Valen makes sure you offer both your mobile and desktop shoppers the same amazing and out of this world experience. The performance of Valen is outstanding, hooking everyone immediately.
Ornaldo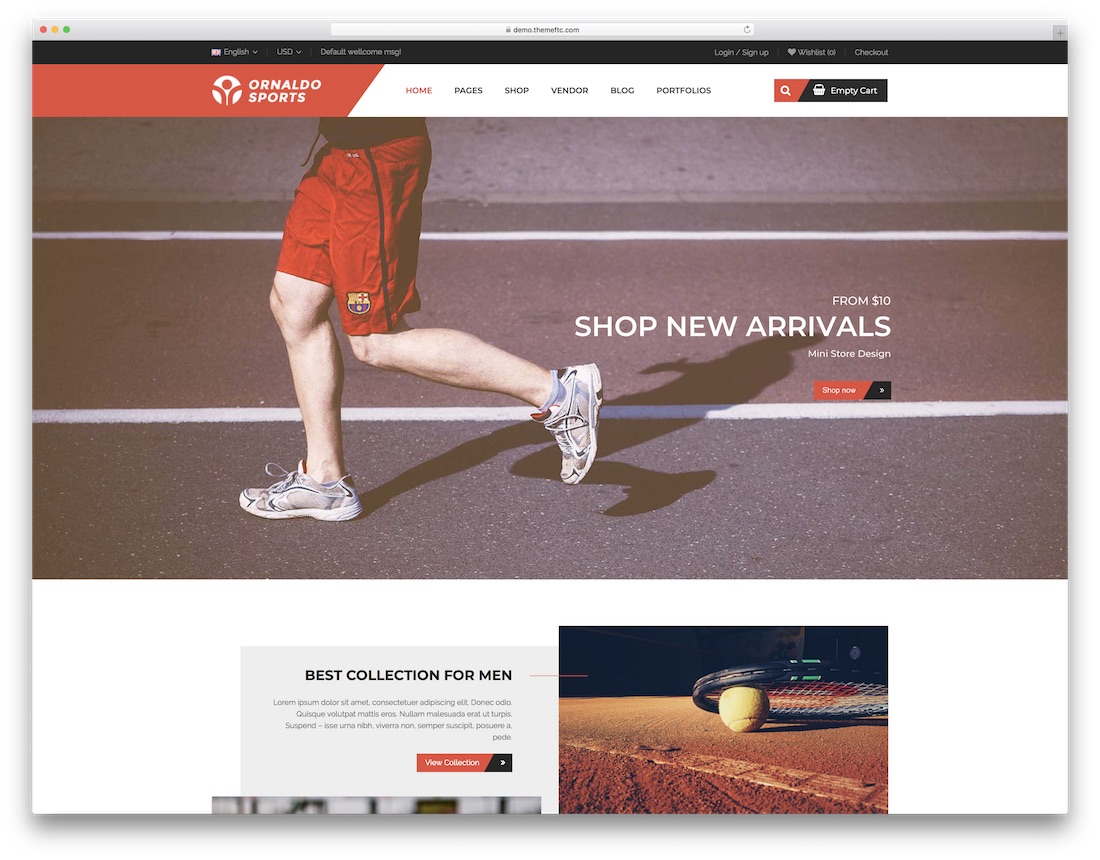 Get your hand on Ornaldo, a WordPress sports theme, and start your own online project right away. With twelve impressive demos, you can quickly define the look of your website and get things rolling online ASAP. You can use the demo you fancy as is or you can effortlessly improve it with your ideas, adjustment tweaks and other whatnots. The options you have with Ornaldo are unlimited, just do not let your imagination to stop you.
Install the demo with one click and you can start using and modifying it already. Ornaldo is also perfectly in tune with smartphones and tablets, as well as retina screens and modern web browsers. Off-canvas mobile menu, multi-vendor support, size and color swatches, newsletter pop-up and product compare are some of the very many traits you can take to your advantage when using Ornaldo.
Redy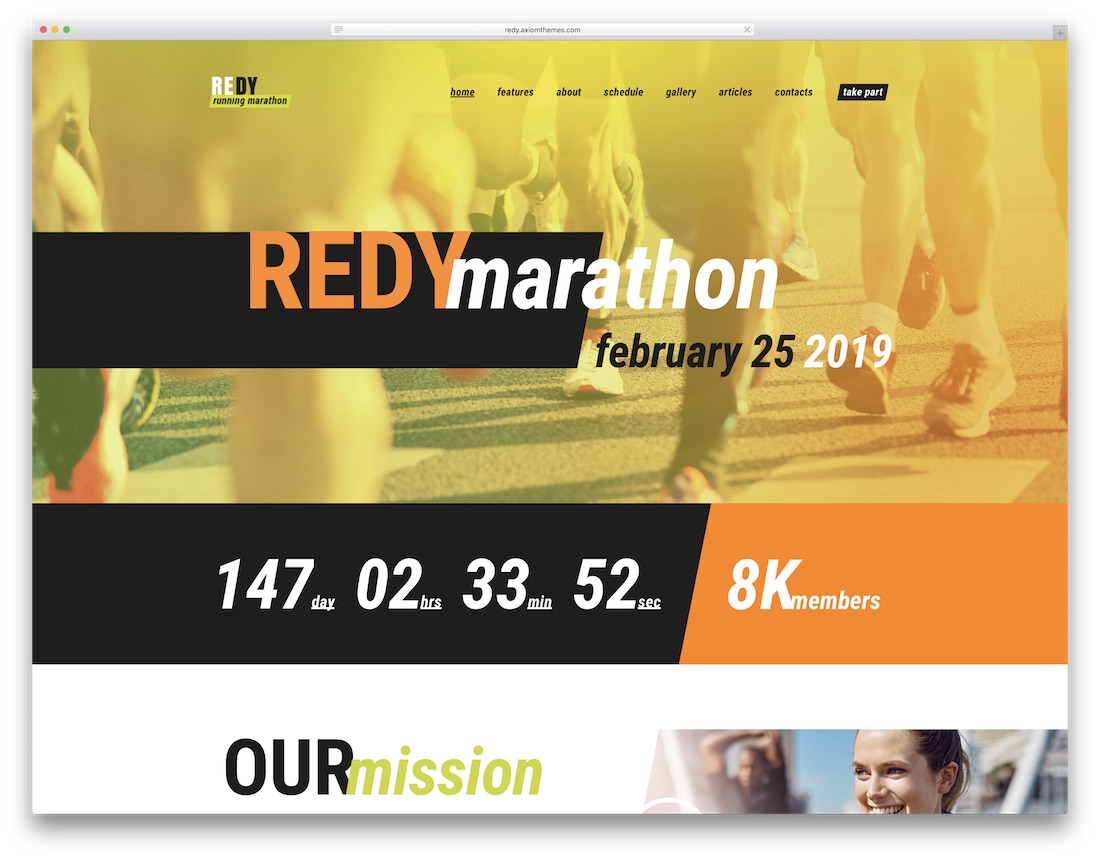 If you host marathon races or you are a passionate runner who would like to start something fresh, Redy is the WordPress sports theme you should look into. To be candid, you can use Redy for oh so much more than just running races!
It has three homes, full-width and boxed layouts, as well as a wide assortment of features that you can profit from hugely. Redy is also coupled with the powerful Elementor page builder for you to take your creativity to the level eleven. Without the need to code, you can create custom layouts and improve existing samples utilizing the convenient drag and drop technique.
Redy supports multi-languages, is search engine optimized, comes with mega menu and spices up the experience with parallax effect backgrounds. Make sure you are fully present online with Redy and get more folks to attend your events.
Flex Mag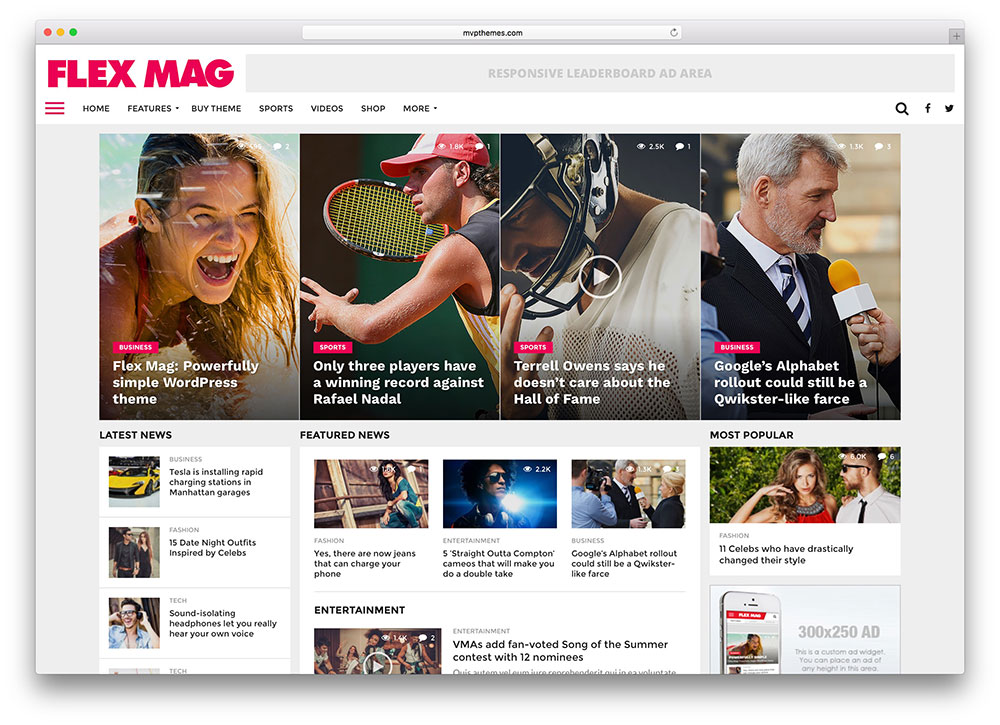 Plus d'infos / Télécharger
Innovation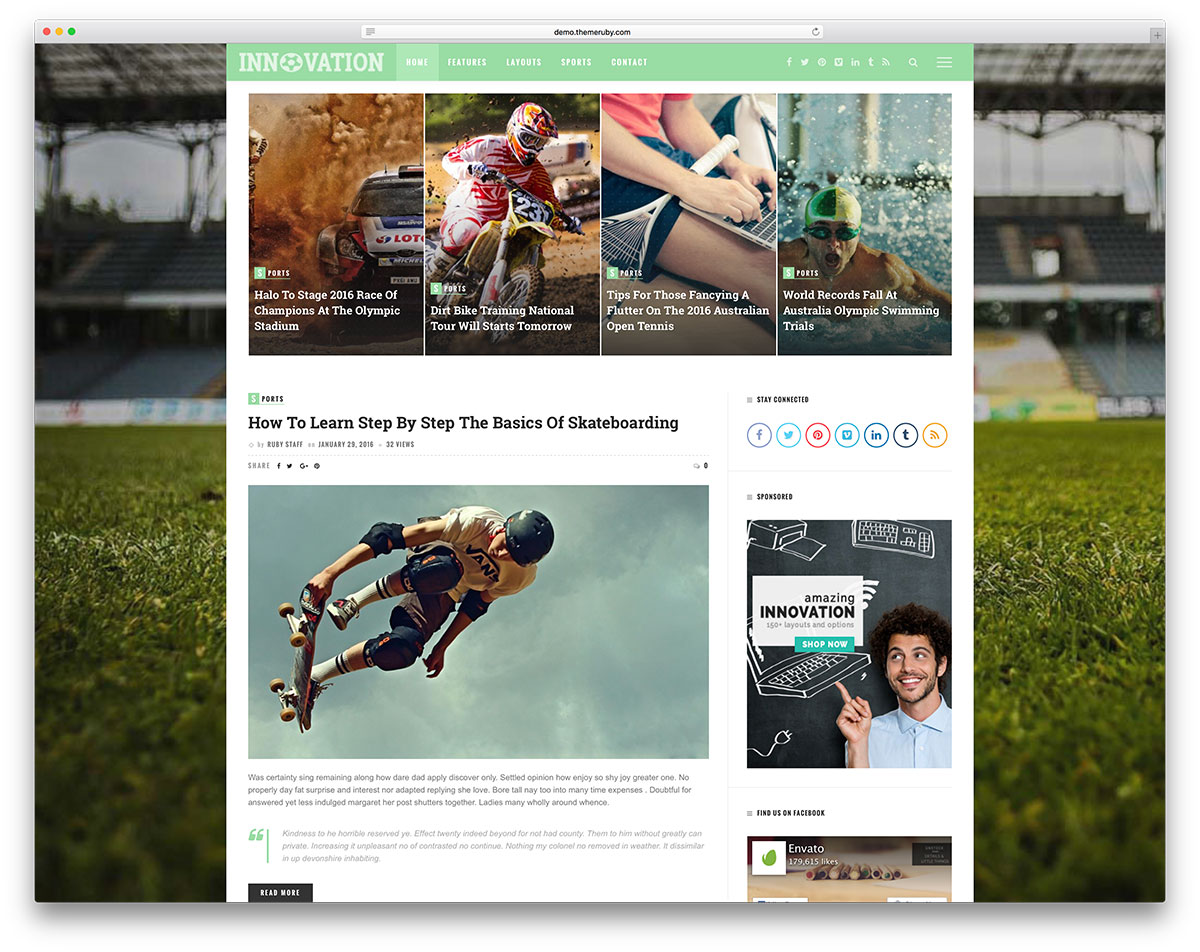 Plus d'infos / Télécharger
INFRA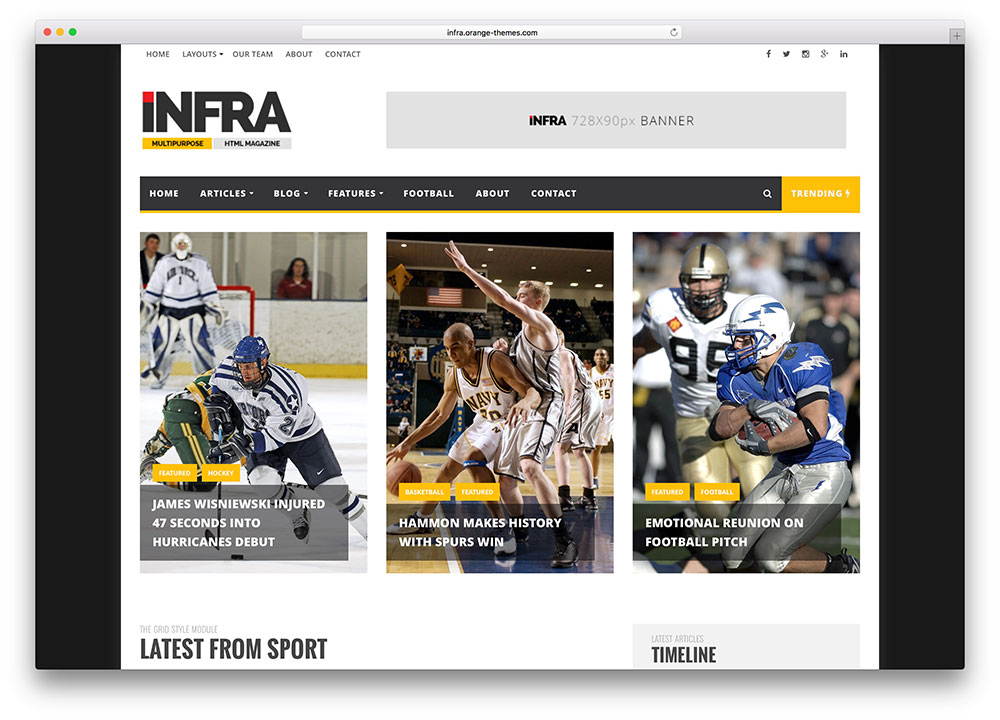 Plus d'infos / Télécharger
Fitness Sport Gym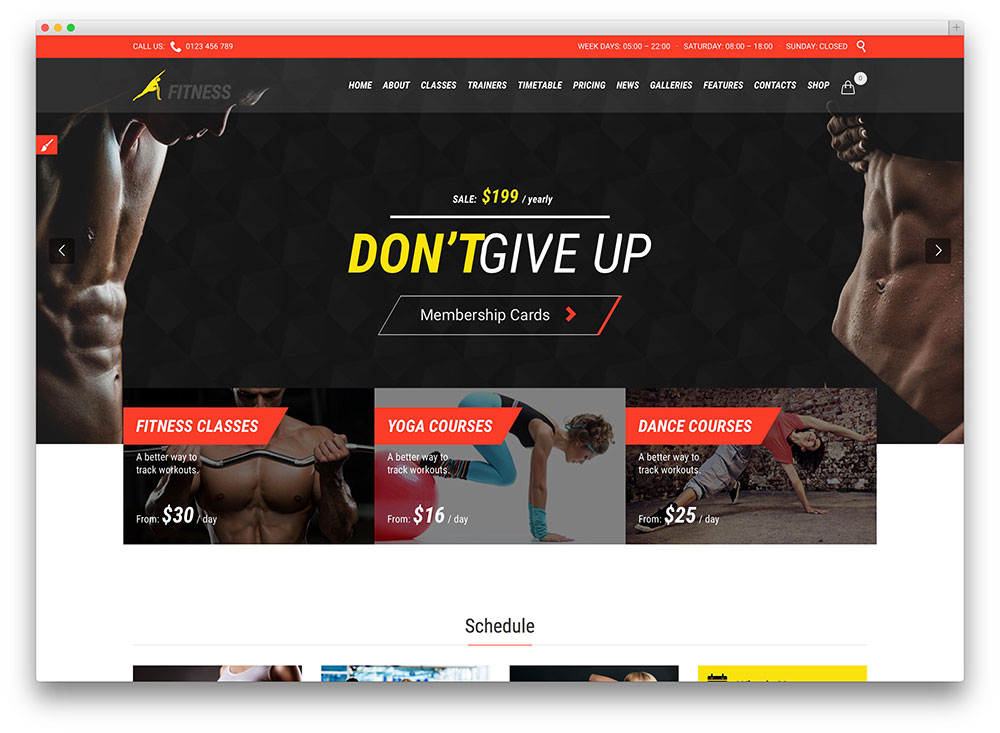 Fitness Sport Gym is a clean and radiant WordPress theme especially crafted for personal trainers, sport clubs, health clubs, gym fitness centers other sport and health related clubs who want to make their service or business become visible on the web. Its fully responsive to any devices such as desktop, tablets and mobile phones so your potential clients could easily access your website no matter what device they choose to use. The developers built Fitness Sport Gym on Vamtam Rock Solid Theme Framework. They also built it using valid HTML5 and CSS3 design to help your website keep up with the future trends in website design.
Fitness Sport Gym includes 10 header layouts, one page style menu option, sticky header, sidebars, widget areas for posts, custom post type support for Portfolios and Testimonials and many more. It also includes VamTam Drag and Drop Page Builder that comes with simple interface that you can use for building any page or post layout for your site without touching a single line of code. In addition, they packed this theme with premium Revolution Slider plugin to help you create stylish and responsive sliders with amazing effects and animations that will immediately draw the interest of anyone who visits your website. This theme allows you to include other purposeful features such as events/classes, schedule/timetable and opening hours. They also fully integrated it with WooCommerce to help you easily sell your merchandise to your fans and other sports enthusiasts.
FitPro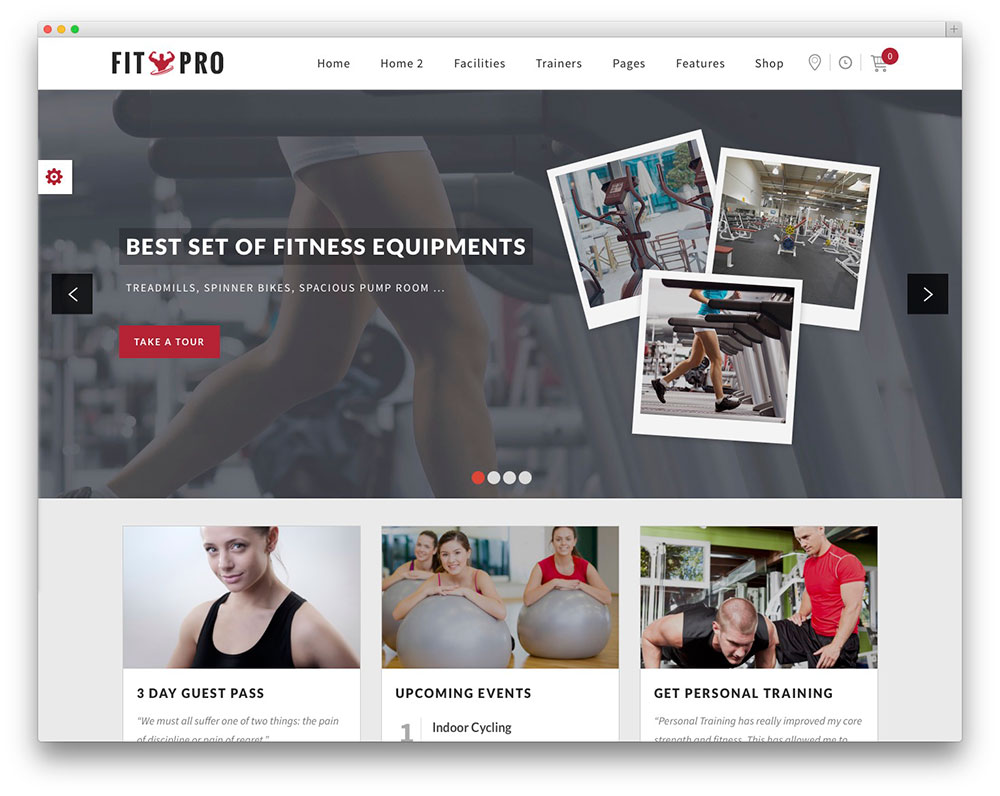 FitPro is a modern WordPress theme specifically designed for gyms, fitness/sports clubs and other sports related websites. The creators bundled this theme with the most sophisticated features that you can use in building and managing a sports website. FitPro makes your website look stunningly beautiful on computers, tablets and mobile phone because it is fully responsive and retina ready. The theme also offers 8+ custom post types with backend UI, infinite color options, parallax effects for slide shows and video presentations, powerful shortcodes, intuitive admin panel, versatile heading styles and events calendar. Moreover, you can use this theme for creating a single page or multi-page sports website and integrate an online store to your website using WooCommerce plugin.
Sporty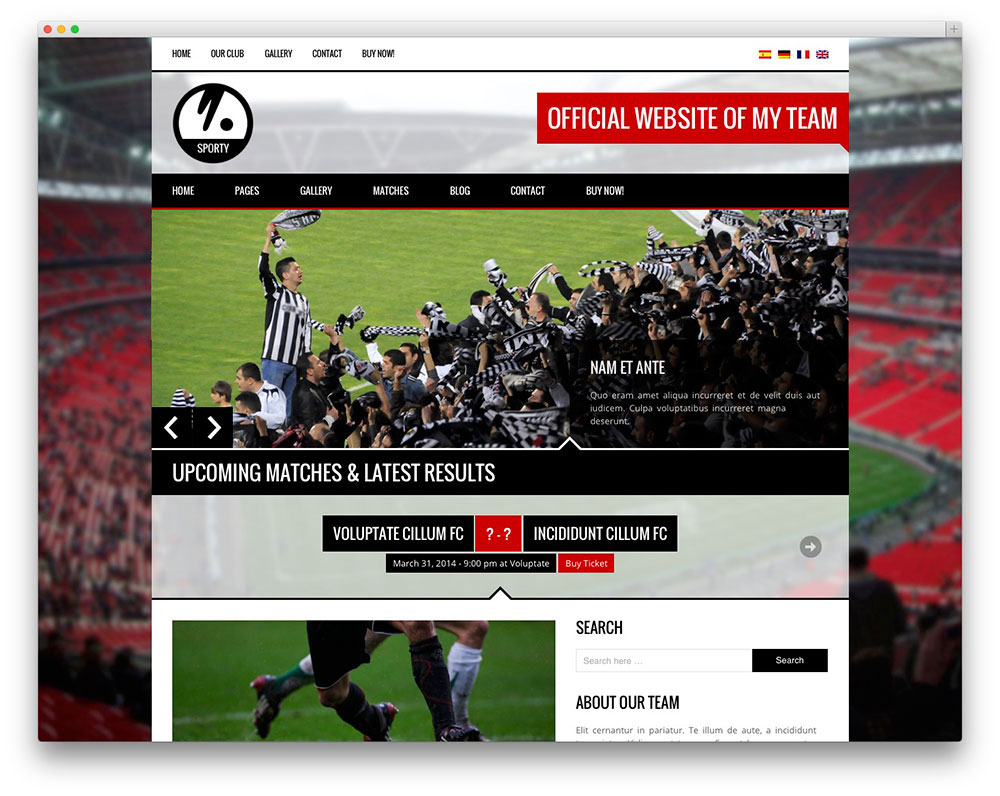 Sporty is a premium WordPress theme custom-built for sports and fitness related website. This theme is totally responsive and built using clean and valid HTML5 and CSS3 technology. Its also unique and fluid layout design assures you that your website will function faultlessly on any kinds of device your visitors prefer to use. Moreover, this theme is very easy to install and highly customizable, it comes with custom fixtures & results plugin, unlimited fonts and colors, Custom Jquery and CSS3 Animations, shortcodes, YouTube homepage template and powerful admin panel. The theme also includes premium features like Dysania grid gallery plugin and Zeus slider that you can use in creating an engaging sports website.
Osage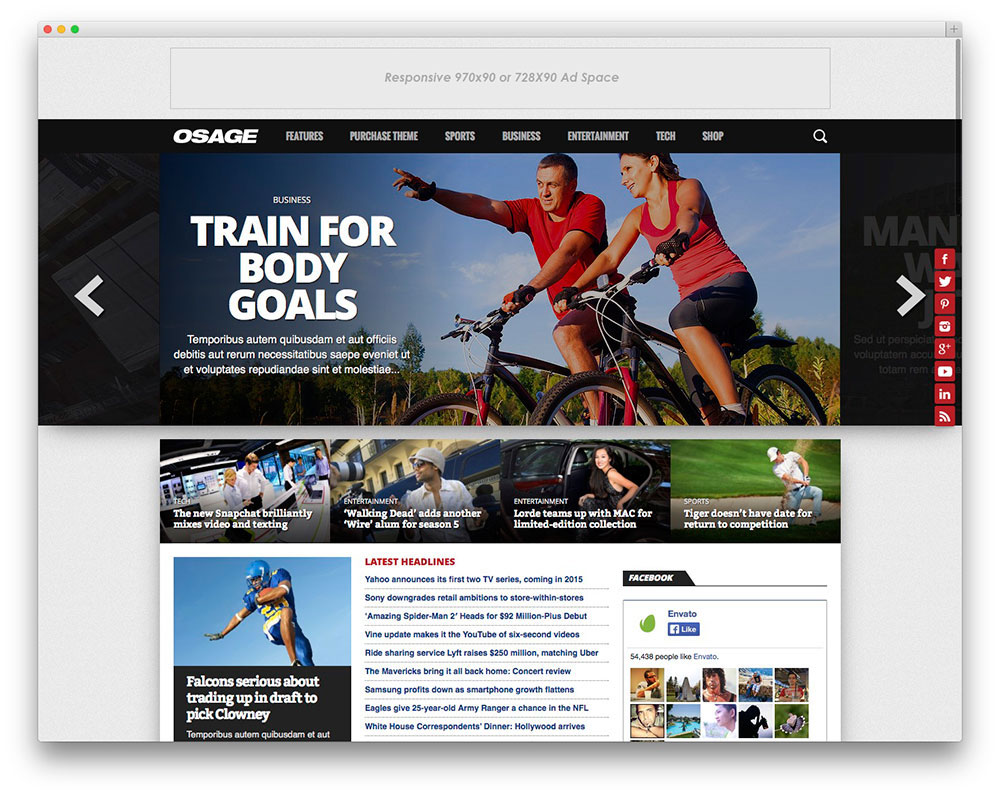 Osage is a modern and flexible magazine type WordPress theme specially designed for promoting or featuring sports teams or events. This totally responsive and retina ready theme is also well organized and coded with valid HTML5/CSS3. Additionally, its built-in post/ page slideshows allow you to increase your page views and ad impressions. Moreover, this theme includes brilliant features such as drag&drop page composer, dynamic social sharing buttons, featured headline on your homepage, Facebook-like fly-out navigation, custom-built scoreboard, infinite scroll option, custom color picker and sticky navigation. It also features three different ad units and a custom wallpaper ad to help you monetize your sports website. Osage also allows you to effortlessly set up an online store as it supports WooCommerce plugin. Lastly, this outstanding sports magazine theme comes integrated with Buddypress and bbPress plugin to help you build an online community for sports fans and enthusiasts.
Energy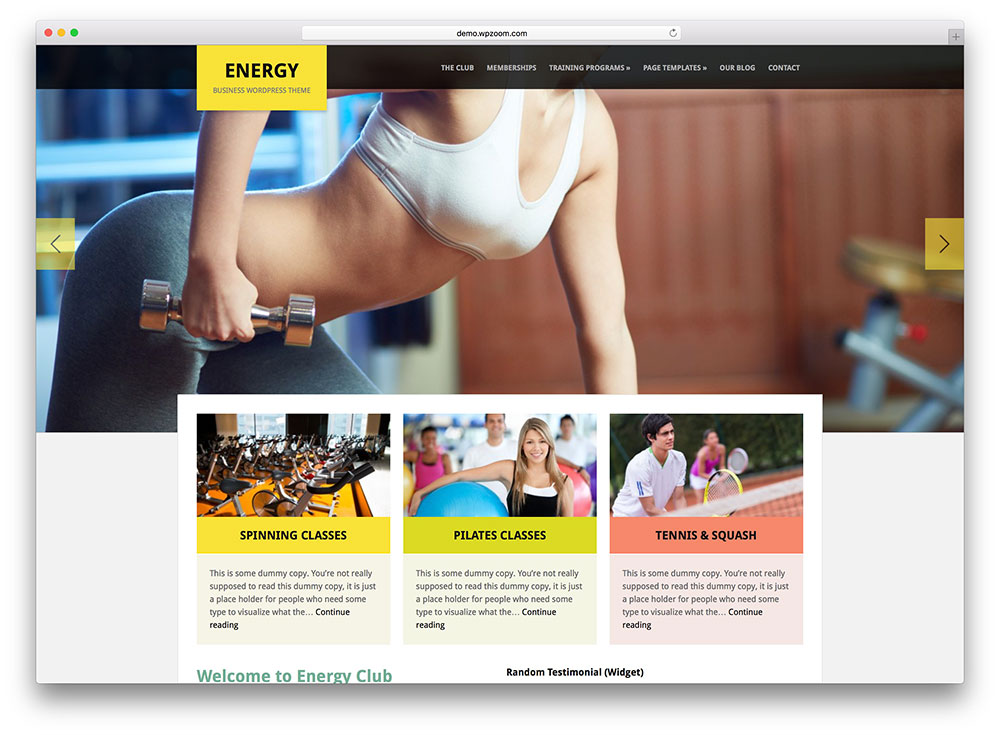 Energy is an extremely powerful, technologically savvy, visually sophisticated WordPress business theme, suited to satisfy the many needs of a number of different business websites of any scale, from international to small and local, and particularly outstanding when utilized for gym websites, spa websites, fitness center websites, yoga studio websites, sporting venues websites and pretty much all businesses dealing with athletics, health and beauty. It's also light on its feet, fast loading and has great reflexes. Your visitors will be engaged and interested throughout their entire visit. They sure won't miss a beat of the information and visual content you're delivering.
Moreover, Energy lets you hit the ground running with a number of predesigned, carefully crafted pages, which you can alter and brand thoroughly with the ZOOM Framework's many options, see your work with the Live Customizer, and widgetize your homepage in a flash with the Dynamic Homepage Builder. Such widgets include the powerful Full-Screen Slideshow, which allows you to display your best and featured products and services or your most popular content in a fullscreen slideshow right on your homepage. Easy to use, Energy lets you switch between wide and regular theme styles, and intuitively helps you to customize your fonts and color schemes with absolutely no coding. Energy; can you feel its power?
Gameplan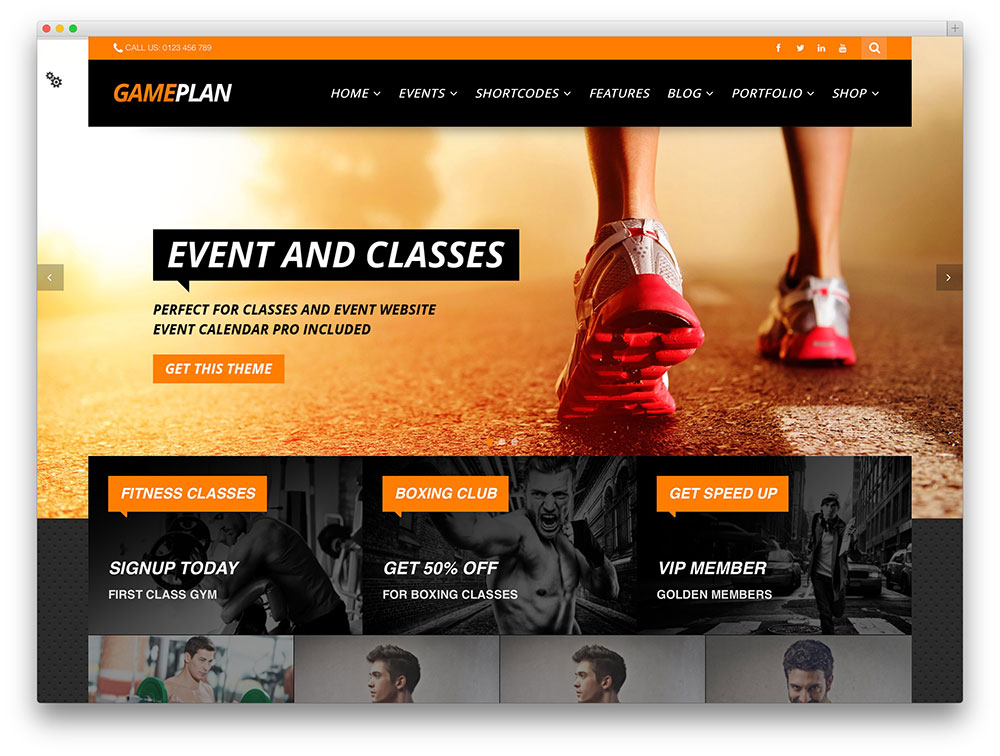 GAMEPLAN is ideal for Sport – Gym – Fitness Club and Events. This theme has many features that support event and class planner. It's also built using Visual Compose which allows to design your own website using drag & drop page builder. Moreover, the developers designed the visual composer to work with over 40 different shortcodes for, icons, buttons, sliders, event calendar, featured content, widgets and much more.
Gameday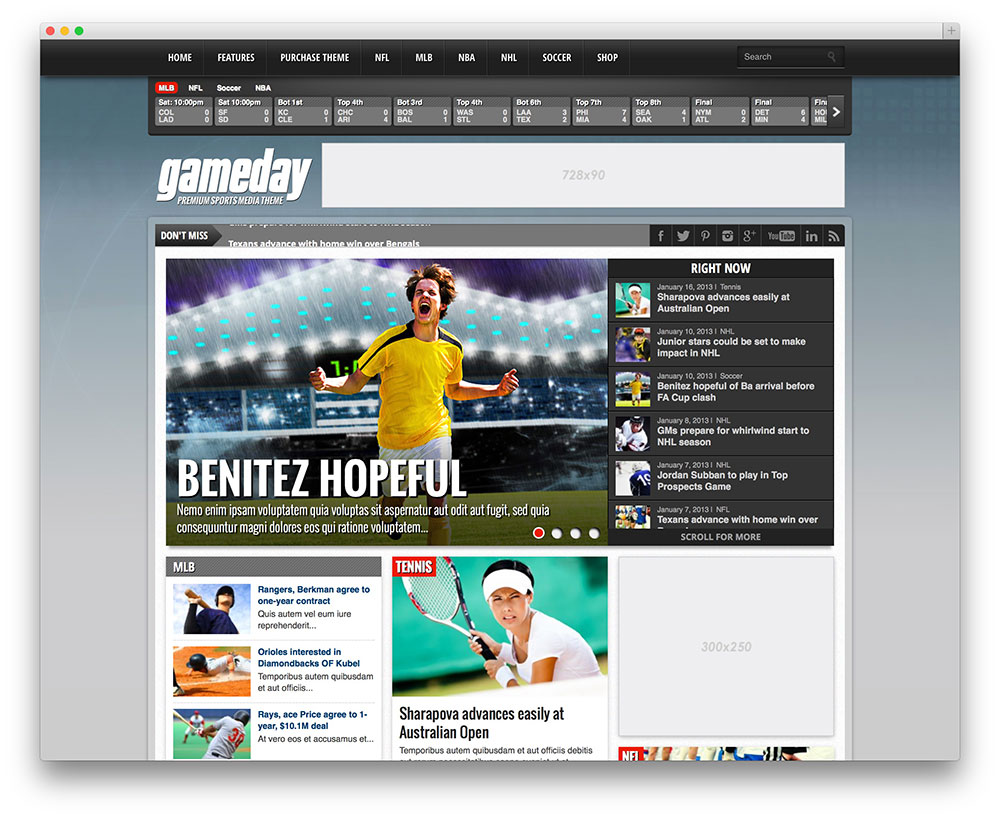 Gameday is the premier responsive sports news and media theme for WordPress with advanced features including: Custom-built scoreboard integration, a drag-and-drop homepage, a slider on each category page, a fully-responsive layout, a fixed menu, five different ad units, post/page slideshows and so much more!
Also, this theme have proven itself and became best selling  with over 1,300 purchases and counting.
GymBase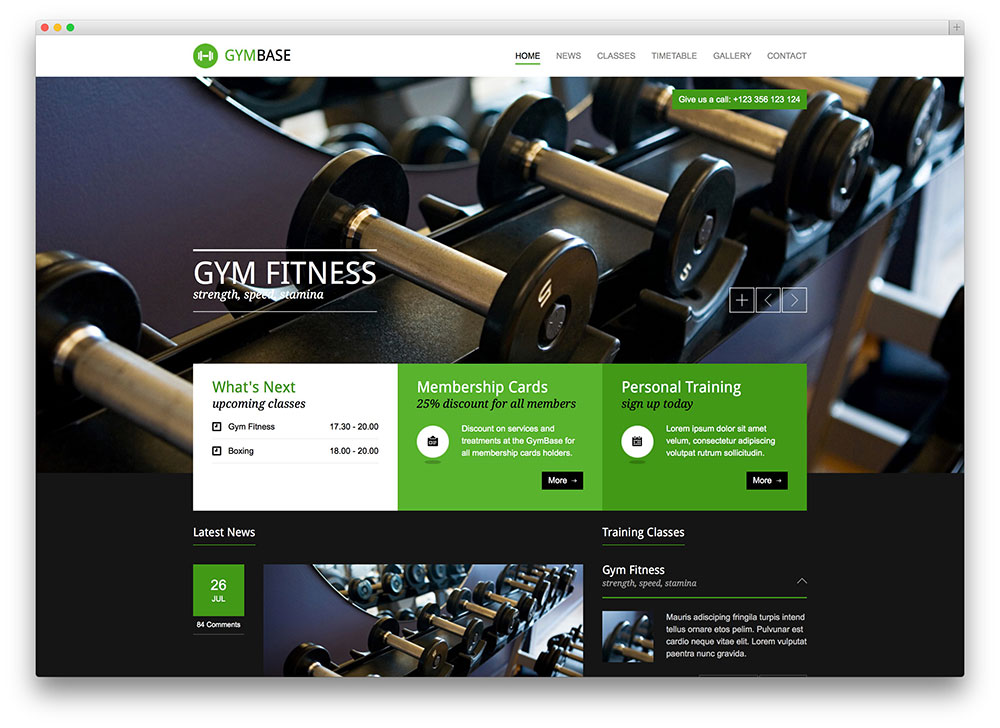 GymBase is a gym fitness WordPress Theme with a minimalist style. It has a responsive layout that looks great on mobile and tablet devices. You can use the home page slider as the main point of focus. This feature scales down automatically depending on your screen resolution. The developers also designed this theme using flat design principles. Other flat design inspired themes can be found here.
Moreover, the theme contains blog page with comments, filterable portfolio with details page, responsive timetable page, classes based on accordion page and contact page with map of location and working contact form. Furthermore, it is a versatile WordPress theme with unlimited color options.  You can use these feature for any sports or oven local business websites.