Le concept qui sous-tend la création de la plupart des thèmes WordPress multifonctionnels consiste à créer un modèle de site Web unique qui conviendrait à tout type de marque, d'entreprise, d'organisation ou de cause. Le site Web polyvalent comprend toutes les fonctionnalités de base nécessaires à tout site Web: réactivité totale, fonctionnalités permettant de promouvoir des produits et des services, possibilité de créer un portefeuille professionnel, intégration dans les médias sociaux, Support e-commerce et bien plus encore.
Les modèles de sites Web polyvalents vous permettent de créer tout type de site Web que vous pouvez imaginer. Vous pouvez les utiliser pour publier votre site de blogging personnel, votre portefeuille, votre site Web d'entreprise et votre site de commerce électronique.
De plus, les thèmes WordPress polyvalents sont très flexibles et vous permettent de personnaliser votre site Web de manière à représenter efficacement votre marque, votre entreprise ou votre organisation. Si vous avez besoin d'un modèle de site Web polyvalent pour votre prochain projet, vous pouvez consulter cette liste des thèmes WordPress polyvalents les plus populaires.
Décoder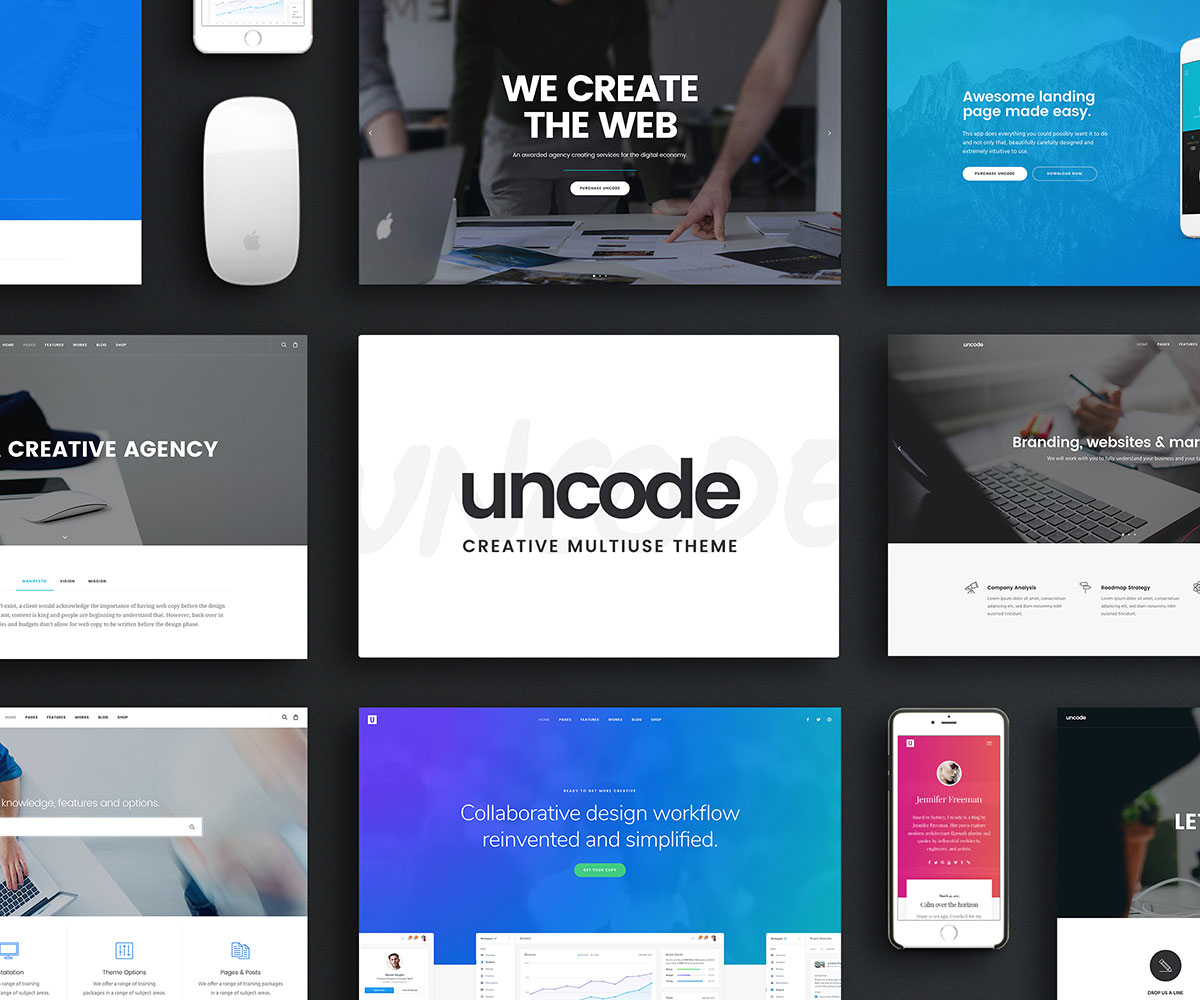 Uncode est un thème multi-concept créatif et réactif de WordPress. Conçu délibérément pour répondre aux exigences d'un vaste ensemble d'archétypes de sites Web. Ce thème permet d'atteindre cette fonctionnalité polyvalente étonnante en intégrant des codes courts et des plug-ins qui rationalisent votre flux de travail.
Avec des tonnes de sites Web de démonstration, uniques en leur genre. Un ensemble de fonctionnalités incroyablement ingénieuses, intégrées de manière transparente à un design simplifié et attrayant qui imprègne les nombreux modèles de page entièrement préconfigurés et les éléments visuels personnalisés inclus dans les démonstrations. Ils sont prêts à ajouter votre contenu précieux et de belles images haute résolution et à lancer votre site Web. Des tonnes d'options de grille personnalisées, impressionnantes et modernes, y compris des options étonnantes de maçonnerie, sont incluses.
Jevelin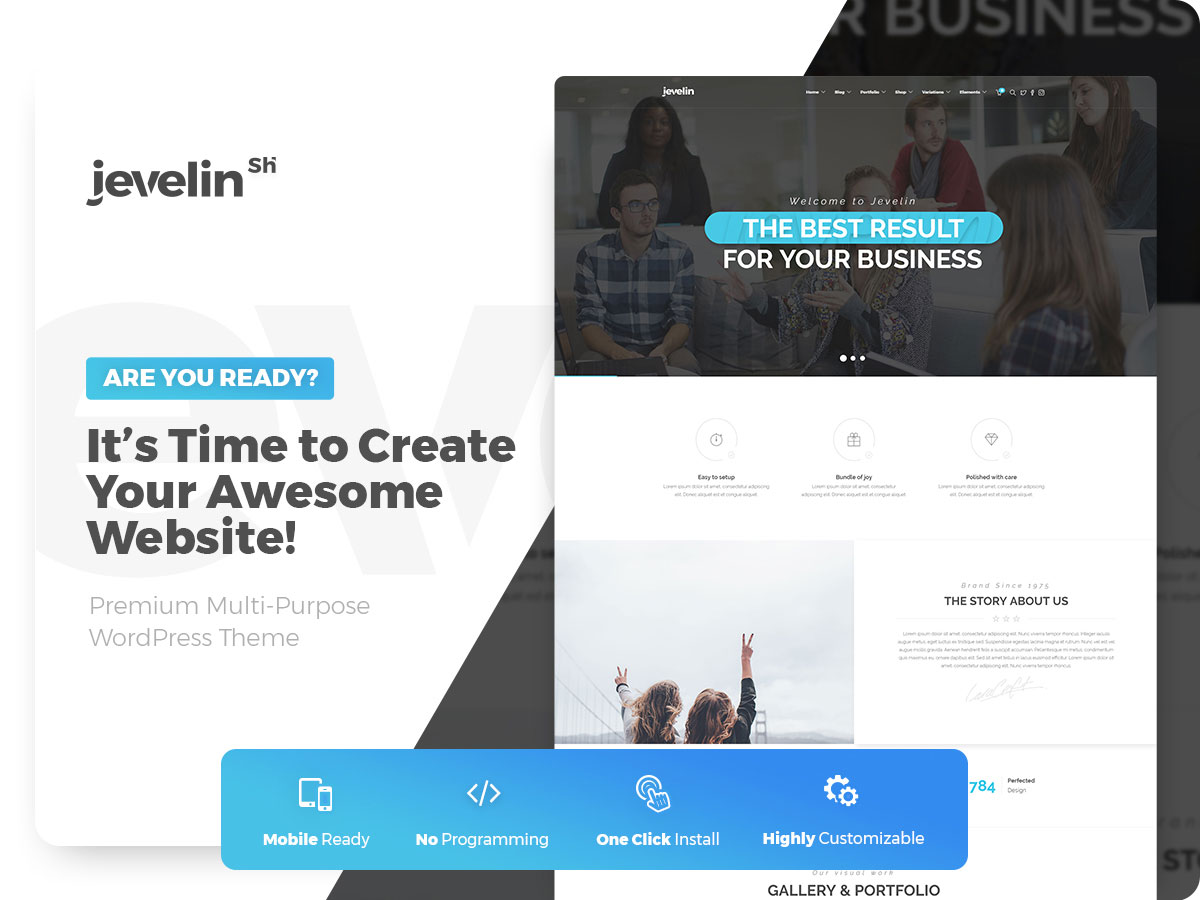 Jevelin est un thème de site Web polyvalent premium WordPress réactif. Conçu pour fonctionner à un niveau professionnel dans un large éventail d'intérêts et de secteurs. Partir de personnel et professionnel en entreprise et entreprise avec une facilité et une rapidité absolues.
Rempli d'incroyables sites Web de démonstration et de modèles de pages que vous pouvez déployer en un seul clic. Blogues et boutiques, portefeuilles professionnels et sites Web d'entreprise, Jevelin dispose des ressources nécessaires pour s'attaquer à tous ces problèmes. Parfait pour toutes les applications, il est doté de puissantes fonctionnalités commerciales, optimisées par la suite de plug-ins WooCommerce eCommerce, permettant ainsi aux sites Web de Jevelin de devenir des vendeurs naturels dotés de fonctionnalités compétitives. Découvrez Jevelin aujourd'hui, et développez vos projets et vos efforts!
Kalium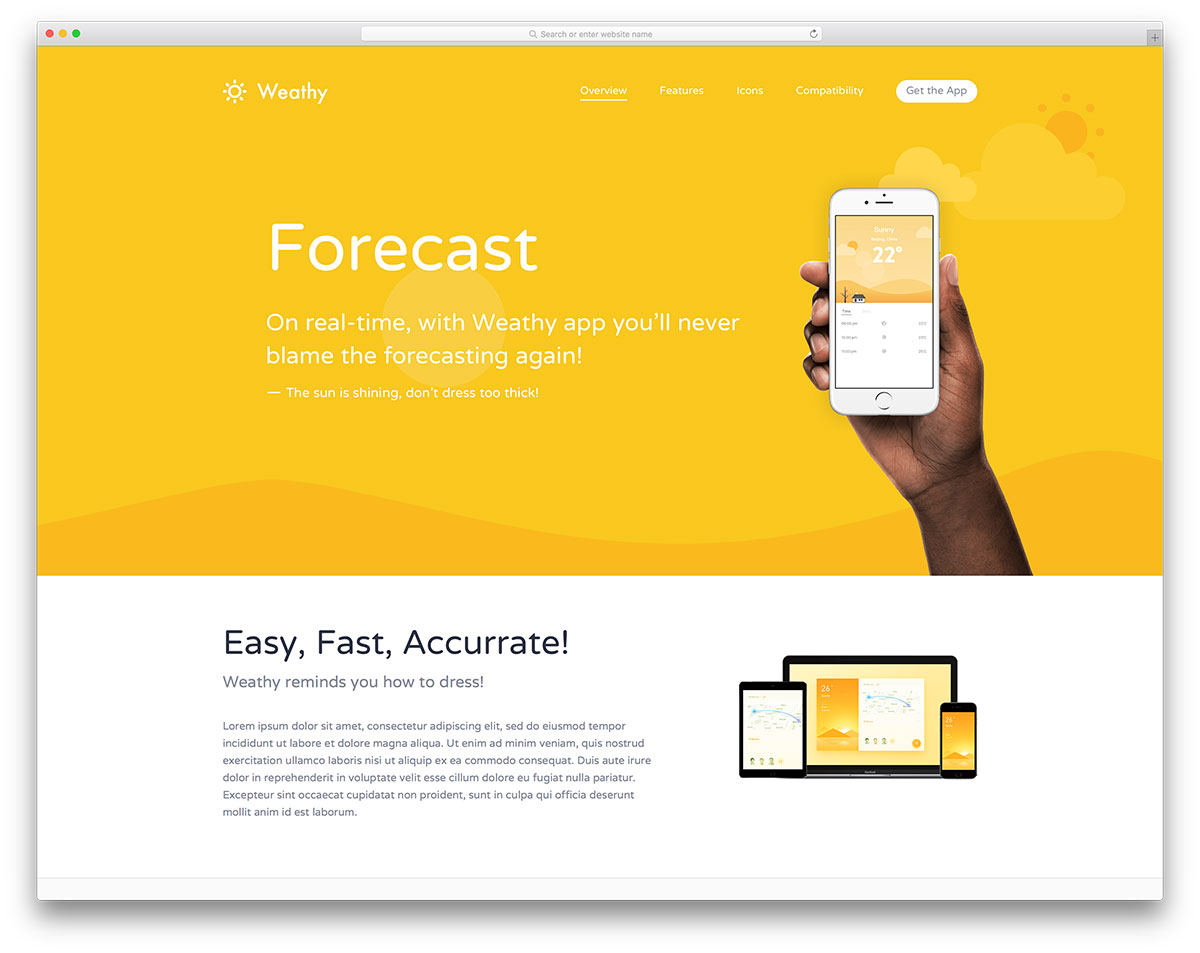 Plus d'infos / Télécharger
TheGem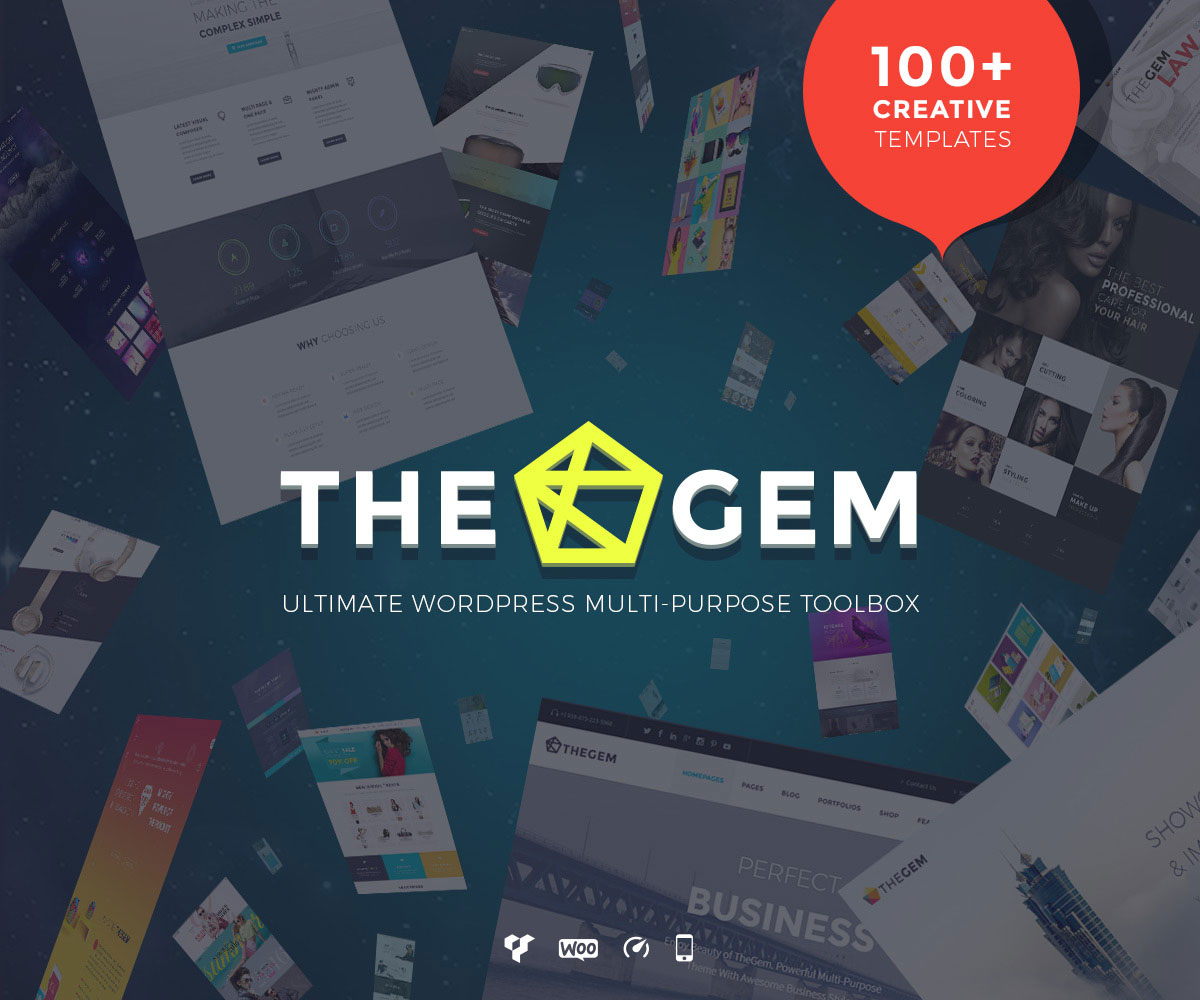 Plus d'infos / Télécharger
X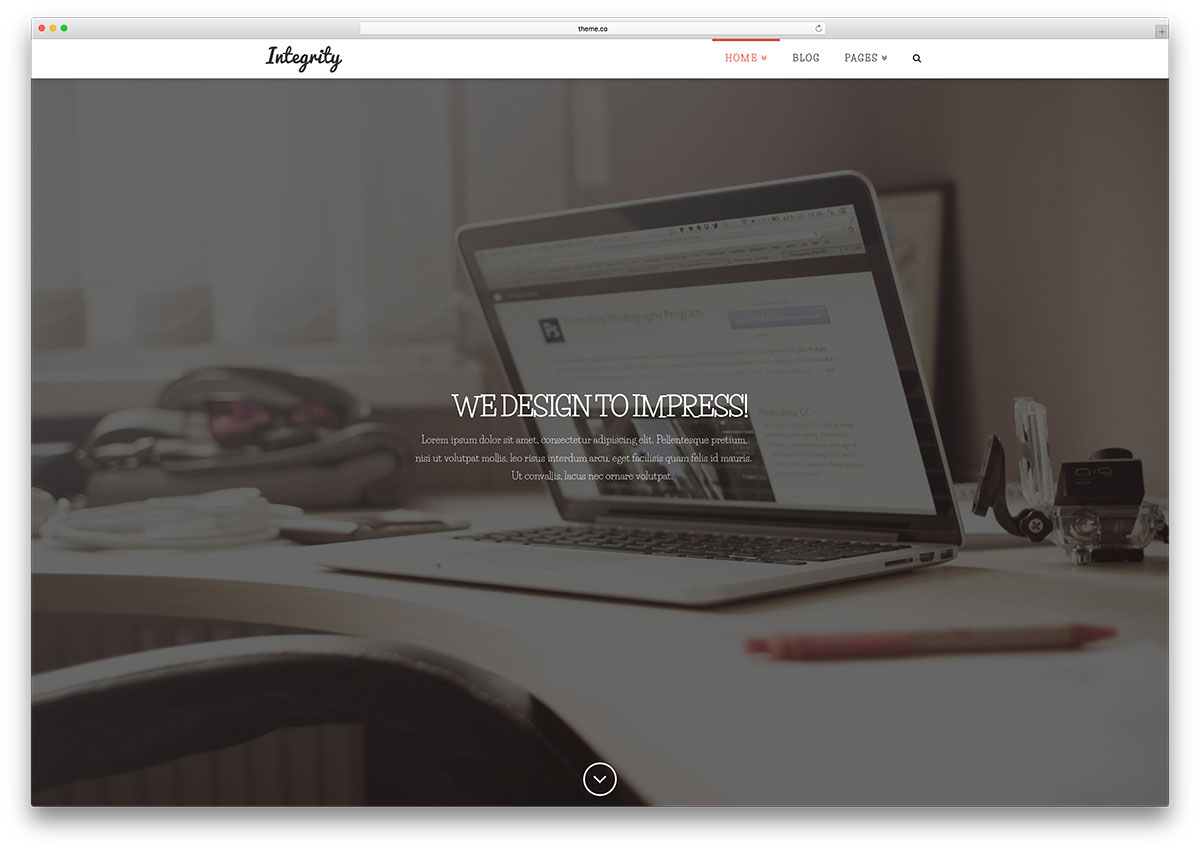 Formulaire de contact 7 et formulaires Gravity pour une configuration rapide du formulaire, comprend des fichiers PSD, un code épuré, iLightBox, des boutons de partage social personnalisés, etc. X est conforme aux meilleures pratiques de l'industrie à tous les niveaux. Il met en œuvre les dernières techniques HTML5 et CSS3, ainsi que des normes WordPress de pointe, afin de garantir que votre thème vous offrira la meilleure expérience possible que vous puissiez espérer avec un thème premium.
KALLYAS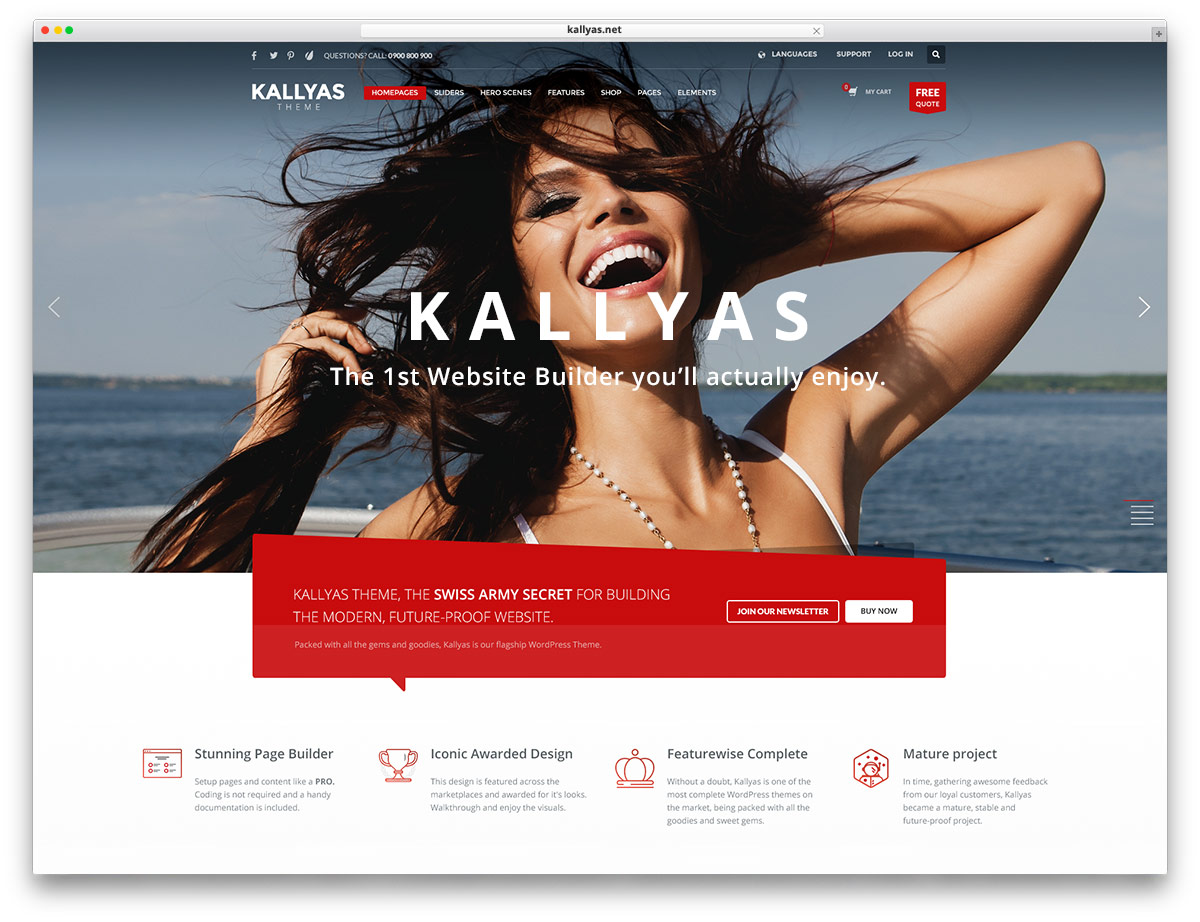 Plus d'infos / Télécharger
Compositeur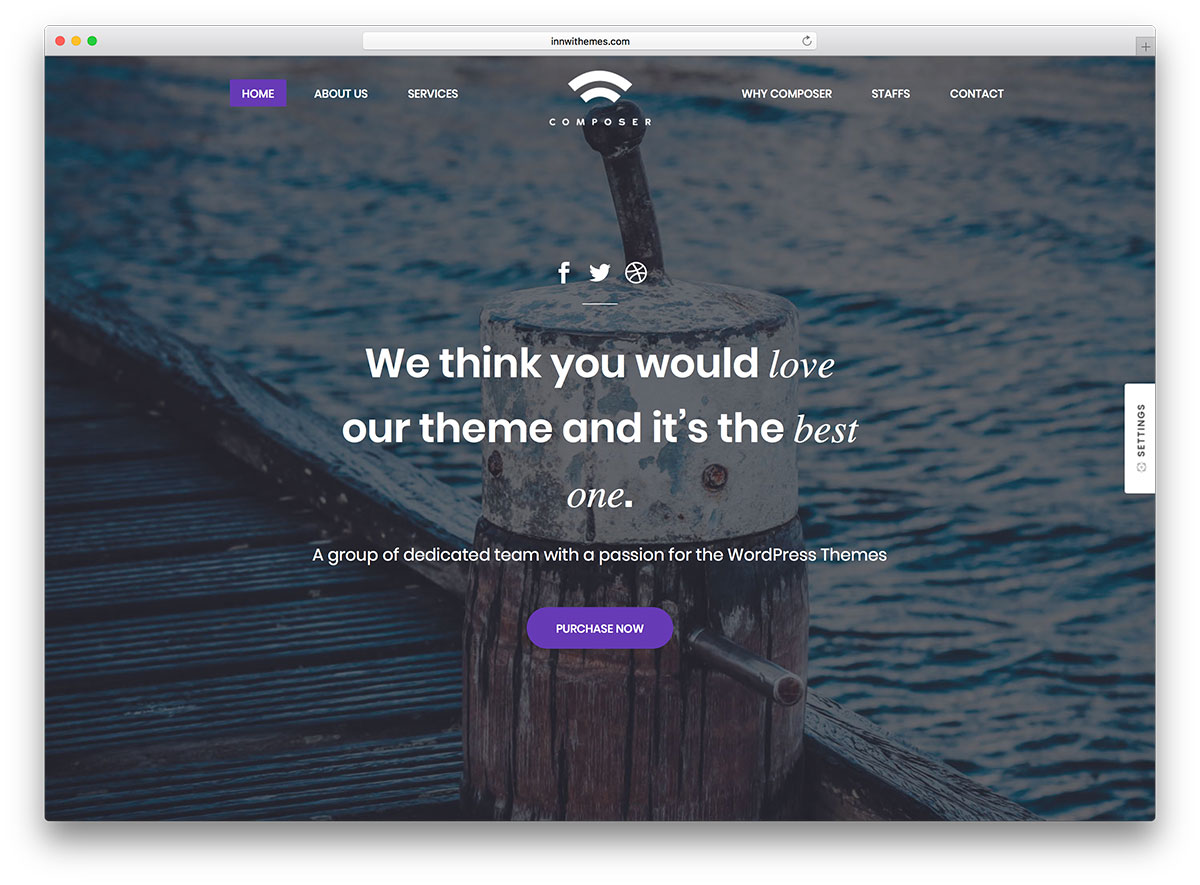 Composer est le plus grand thème WordPress polyvalent sur le marché à ce jour. Flexibilité, performances élevées et assistance exceptionnelle font partie de ses meilleurs atouts. Plus de 81 démos et plus de 100 mises en page prédéfinies sont incluses! Sa mise en page personnalisable multi-niche le rend incroyablement polyvalent, lui permettant de s'adapter à tout type d'entreprise. Avec Composer, vous économiserez plus de 71 $ sur des plugins tels que Slider Revolution, Formulaire de contact 7, WooCommerce, Yoast, WPML et Visual Composer. En quelques étapes seulement, vous pouvez configurer votre page à l'aide des centaines de codes abrégés disponibles de Composer. Tout cela sans compétences de codage requises!
Composer a des tonnes de matériaux prédéfinis qui correspondent parfaitement à votre créneau professionnel. Vous obtiendrez un nombre illimité d'éléments tels que la disposition des en-têtes, des portefeuilles et un Mega Menu. Vous obtiendrez également un puissant panneau d'administration et des effets de parallaxe et de superposition. Composer dispose d'une documentation bien organisée et d'un excellent support client. Si vous souhaitez faire un excellent investissement et que vous estimez avoir obtenu plus que ce que vous avez payé, ce thème est pour vous. Démarrez votre entreprise avec un choix intelligent: procurez-vous Composer!
Infini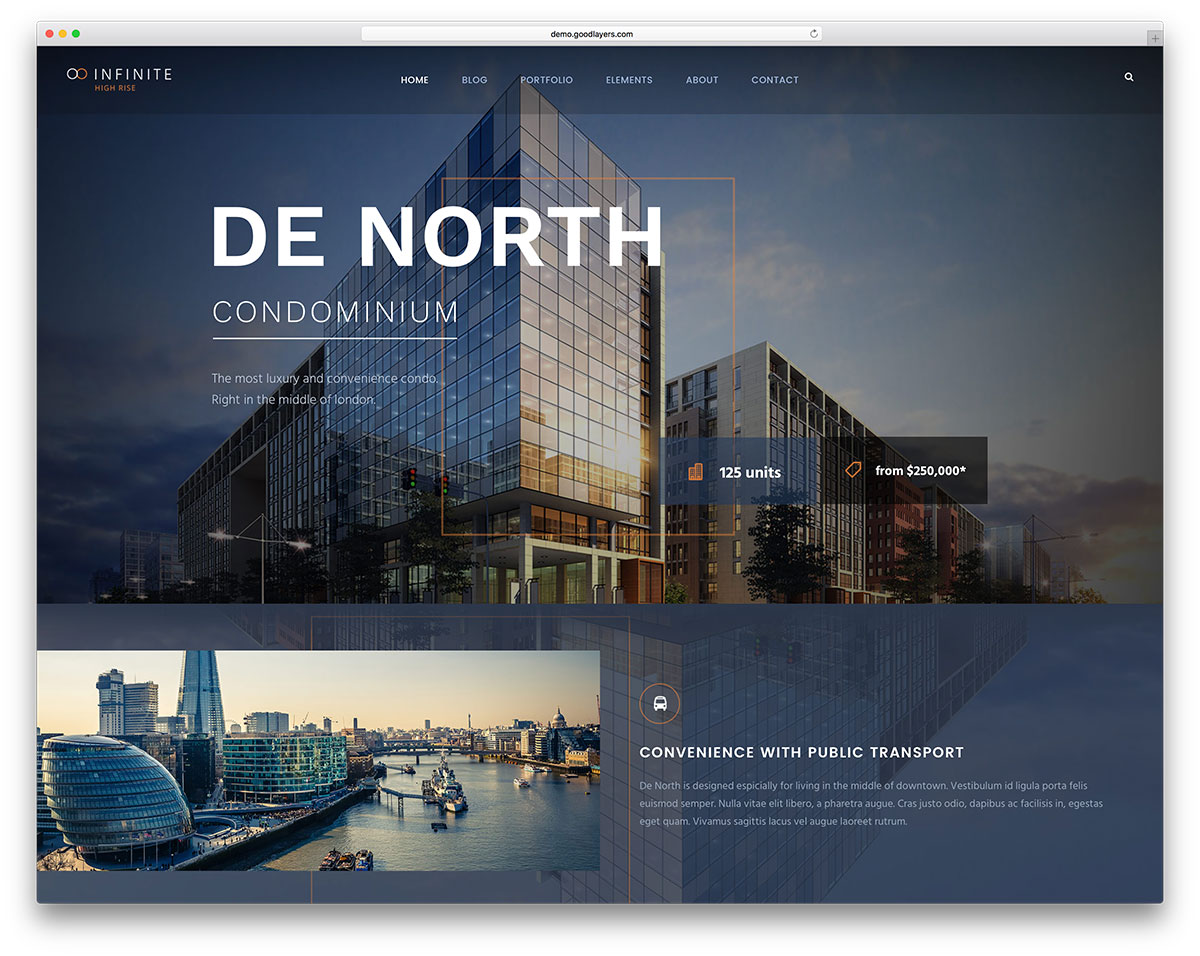 Infinite est un thème WordPress polyvalent entièrement dédié à la polyvalence. Il est livré avec 20 super démos d'une installation de démonstration en un clic. Il propose également des tonnes de choix prédéfinis pour les mises en page et les styles de page. Infinite a un panneau d'administration personnalisable amélioré en performances et en rapidité. Il utilise la compatibilité WPML et WooCommerce pour les traductions et l'achat, respectivement. Vous aurez également accès à de nombreuses animations, vidéos et galeries. Infinite accorde donc une importance particulière aux graphiques et aux images animées ou visuelles. Il porte une attention particulière aux blogs et aux portefeuilles dans le cadre des orientations de sites Web personnels.
Vous obtiendrez un MegaMenu génial pour organiser vos pages de contenu. Infinite est personnalisable et réactif à 100%. Ayez une expérience en temps réel de la construction de votre page avec son Live Customizer! Vous pouvez l'adapter à n'importe quel écran ou appareil sur le marché. Il utilise un nouveau générateur de pages Drag & Drop, GoodLayers et plusieurs curseurs. Il en contient 4, notamment les calques Layer et Revolution. Profitez de la personnalisation des barres latérales illimitées, des peaux de couleur illimitées, de plusieurs en-têtes, pieds de page et arrière-plans. Infinite est optimisé pour le référencement et gère un système d'emballage génial. Il obtient des mises à jour automatiques et un support personnalisé premium. Obtenez maintenant cet outil de génie avancé! Commencez à gérer les choses de la bonne façon avec Infinite!
Dynamique Massive
Massive Dynamic est un créateur de sites Web polyvalents et créatifs conçu par WordPress. Un puissant constructeur de sites Web WordPress capable de créativité féroce et de fonctionnalités profondes. Avec Live Site Builder unique en son genre à Massive Dynamic, la personnalisation de votre site Web en couleurs, polices, logos, codes abrégés et mises en page à partir d'un seul emplacement est non seulement possible, mais elle est maintenant plus rapide et plus simple que jamais.
Massive Dynamic, constructeur de sites Web véritablement polyvalent, regorge de modèles élégants et richement conçus, ainsi que de l'importation la plus pratique sur le marché. Un clic suffit pour obtenir instantanément la mise en page, la personnalisation, les codes courts et les plug-ins, ainsi que des sites Web entièrement fonctionnels. votre convenance dans votre propre site Web. Les concepteurs Web bénéficieront en particulier de l'approche très large et globale des modèles et des niches de Massive Dynamic, car pas un client ou une industrie ne se retrouve sans un modèle adéquat et adéquat pour vous permettre de démarrer du bon pied et de gagner du temps et de l'argent. Massive Dynamic, c'est l'avenir de WordPress. Soins pour un tour?
Brouillard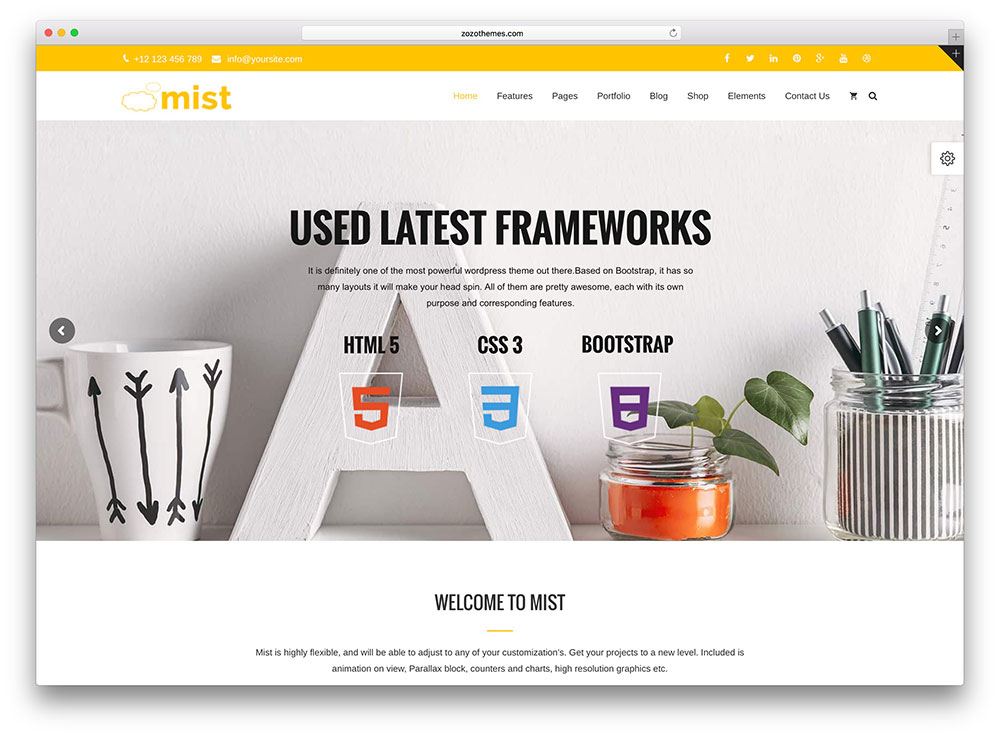 Plus d'infos / Télécharger
Pont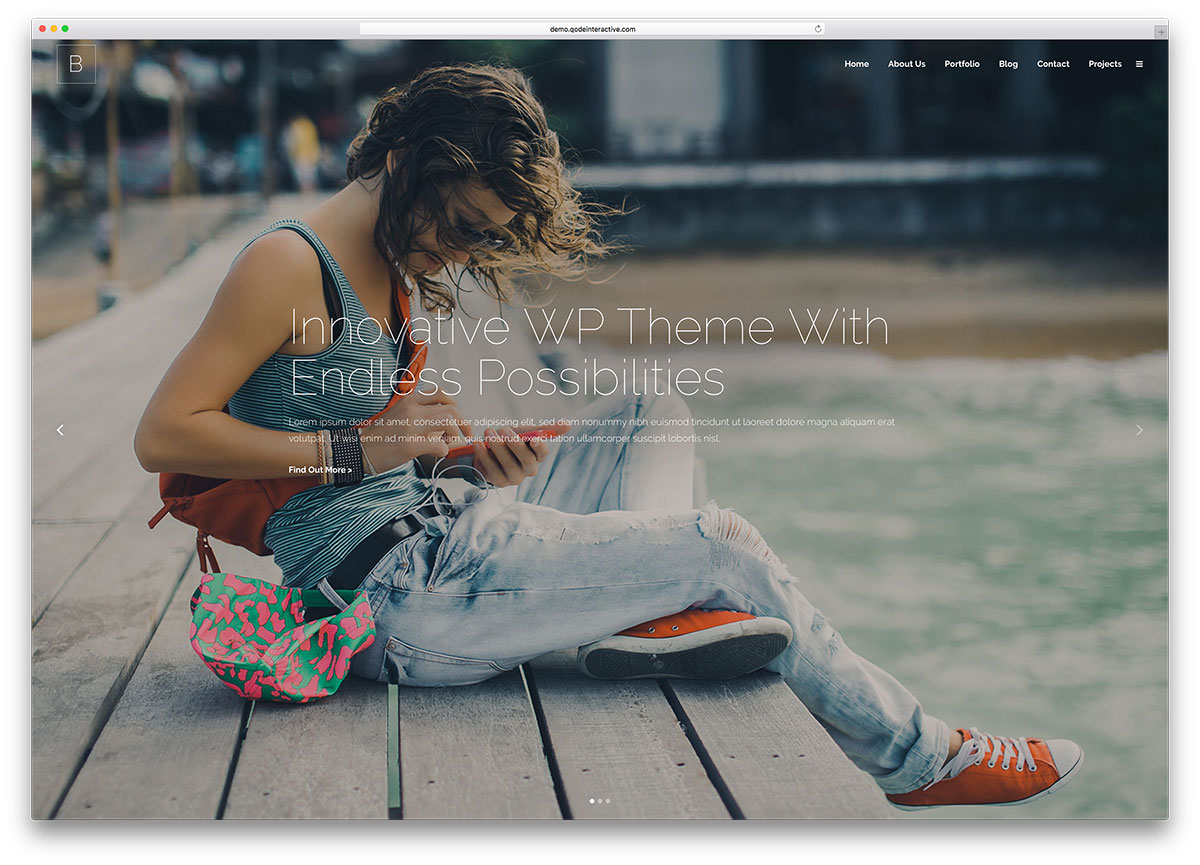 Plus d'infos / Télécharger
Fi-Print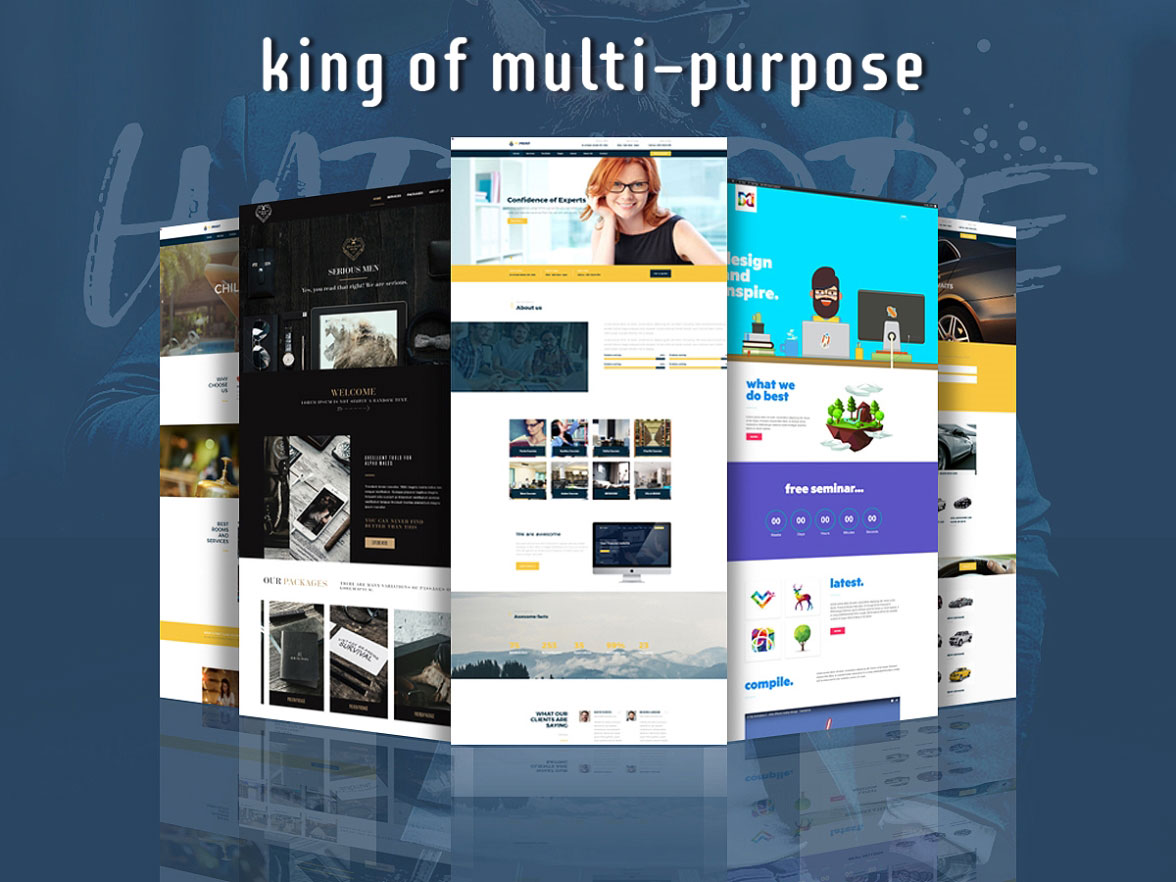 Fi-Print est un thème WordPress polyvalent orienté vers la création de pages par des individus. Il a beaucoup de documentation et il est très réactif. Vous obtiendrez 3 pages d'accueil et un support client 24/7. Fi-Print comprend le composeur visuel Drag & Drop et SiteOrigin. Son panneau est fait pour la simplicité et les montages rapides. Obtenez des tonnes de codes courts et n'avez pas besoin de programmer. Fi-Print fournit des fonctionnalités de référencement et de chargement rapide. Il a également l'intégration de Google Maps. La compatibilité est l'une des meilleures choses à propos de ce thème polyvalent. Obtenez des plug-ins tels que MailChimp, Revolution Slider et WordFence Security.
Fi-Print a un panneau basé sur Redux et il est prêt pour les widgets. Vous obtiendrez des en-têtes et des pieds de page personnalisables. Plus de 4 colonnes pour l'affichage sont également disponibles dans sa conception. Fi-Print vise le confort et un soutien au traitement familial. En tant que client, vous vous sentirez à l'aise. En tant que constructeur de pages, vous vous sentirez plus fort. Des mises à jour constantes et des didacticiels vidéo sont fréquemment disponibles. Fi-Print utilise le curseur de calque et un personnalisateur de thème en direct. Ce thème est compatible WooCommerce et WPML. Vous pouvez partager des informations via des boutons de partage de médias sociaux. Fi-Print est une nouvelle création impressionnante de thèmes Hardcore. Convainquez-vous de la génialité de ce thème… Procurez-vous Fi-Print maintenant!
Cartfolio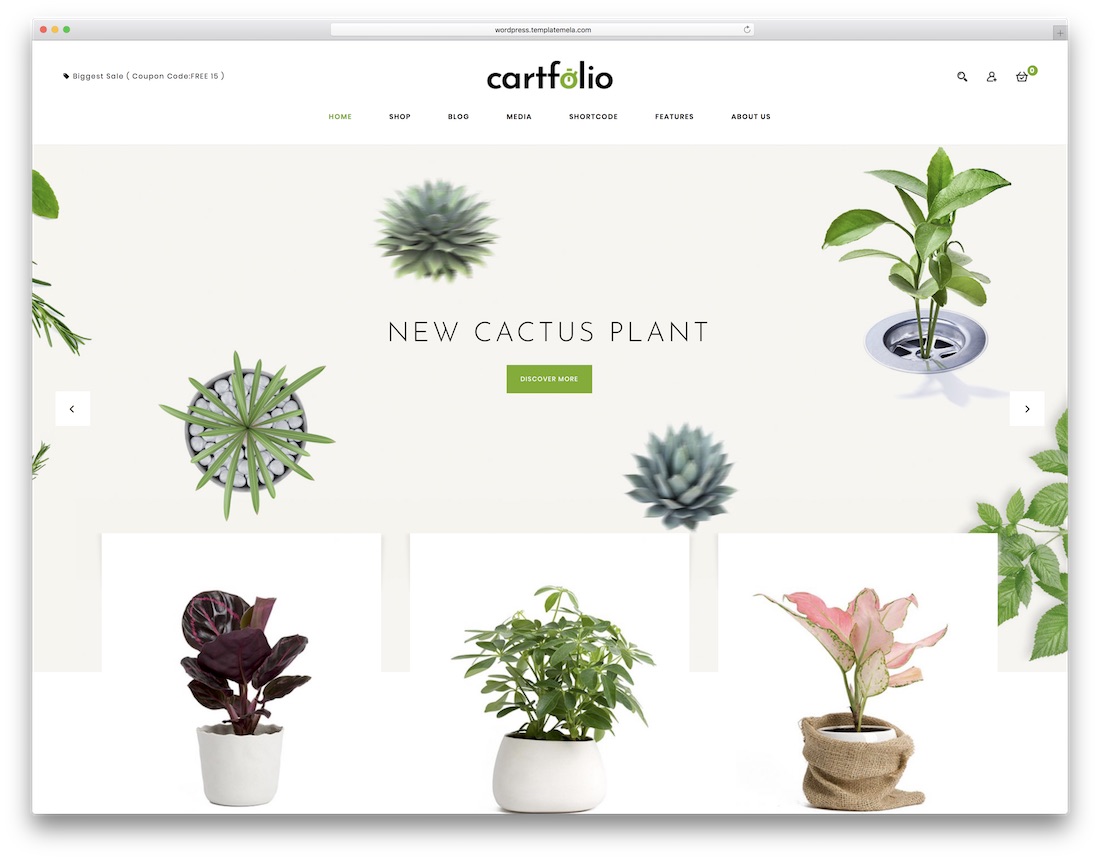 Cartfolio est un thème WordPress polyvalent optimisé par WooCommerce, ce qui signifie que vous pouvez créer des pages de commerce électronique spectaculaires de niches différentes. Une fois que vous commencez à étudier Cartfolio plus loin, vous voyez que vous pouvez réaliser presque toutes les idées que vous souhaitez, quels que soient les éléments que vous souhaitez utiliser en ligne. Cartfolio comprend plus de neuf démonstrations qui couvrent la mode, les plantes, les montres, les meubles, la nourriture, les chaussures, les cosmétiques et les appareils électroniques, pour n'en nommer que quelques-uns. Oui, c'est le type de boutique en ligne que vous pouvez créer avec Cartfolio prêt à l'emploi.
Parmi les autres fonctionnalités de Cartfolio, citons l'éditeur de site par glisser-déposer, Revolution Slider, Contact From 7, les fichiers PSD inclus, un méga menu et une compatibilité 100% RTL. En effet, Cartfolio est également prêt pour le mobile et la rétine, à l'écoute des navigateurs et assure une vitesse de chargement rapide. Cartfolio fait vibrer tout ce dont une boutique en ligne moderne a besoin et plus encore. Vous pouvez lancer votre propre entreprise en ligne maintenant et commencer à prendre de nouvelles commandes peu de temps après le lancement.
Intact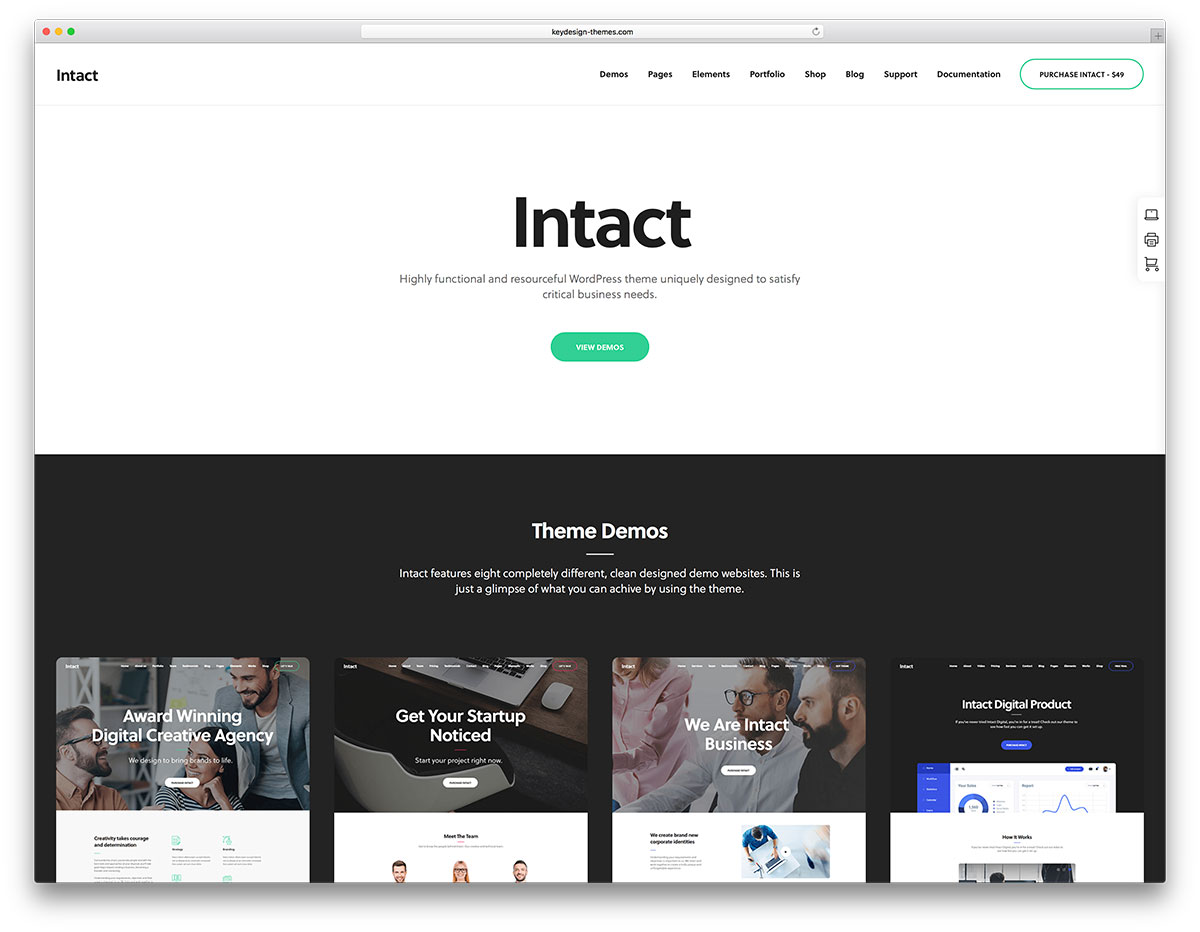 Intact est un thème polyvalent pour WordPress. Avec 8 démos avec chacune leur propre page d'accueil et un thème pour enfants. C'est une option pratique mais bien fournie pour tout type de création de page. Intact est basé sur le framework Redux et compatible avec Bootstrap. Il a un code propre avec des codes courts intégrés dans age builder. Vous obtiendrez un look moderne mais simple avec toutes sortes de petites personnalisations disponibles.
Avec 12 grilles de colonnes pour le contenu principal et de nombreux formats inclus pour le reste. Les arrière-plans peuvent gérer les animations CSS3 et utiliser l'effet Parallax. Vous obtenez également un outil d'optimisation du référencement et de la vitesse complètement mis à jour. Compatible WPML et intégrant Google Fonts. Cela rend la publication d'une des expériences les plus faciles. Les constructeurs de page sont Visual Composer et Revolution Slider. Bien que la compatibilité du formulaire de contact 7 soit également inclusive. Le partage des médias sociaux est également disponible. Vous obtiendrez des mises à jour gratuites à vie et une documentation constante. Ce thème compatible avec tous les navigateurs est votre meilleur choix et le plus intelligent! Faites le bon choix, utilisez Intact maintenant!
Brooklyn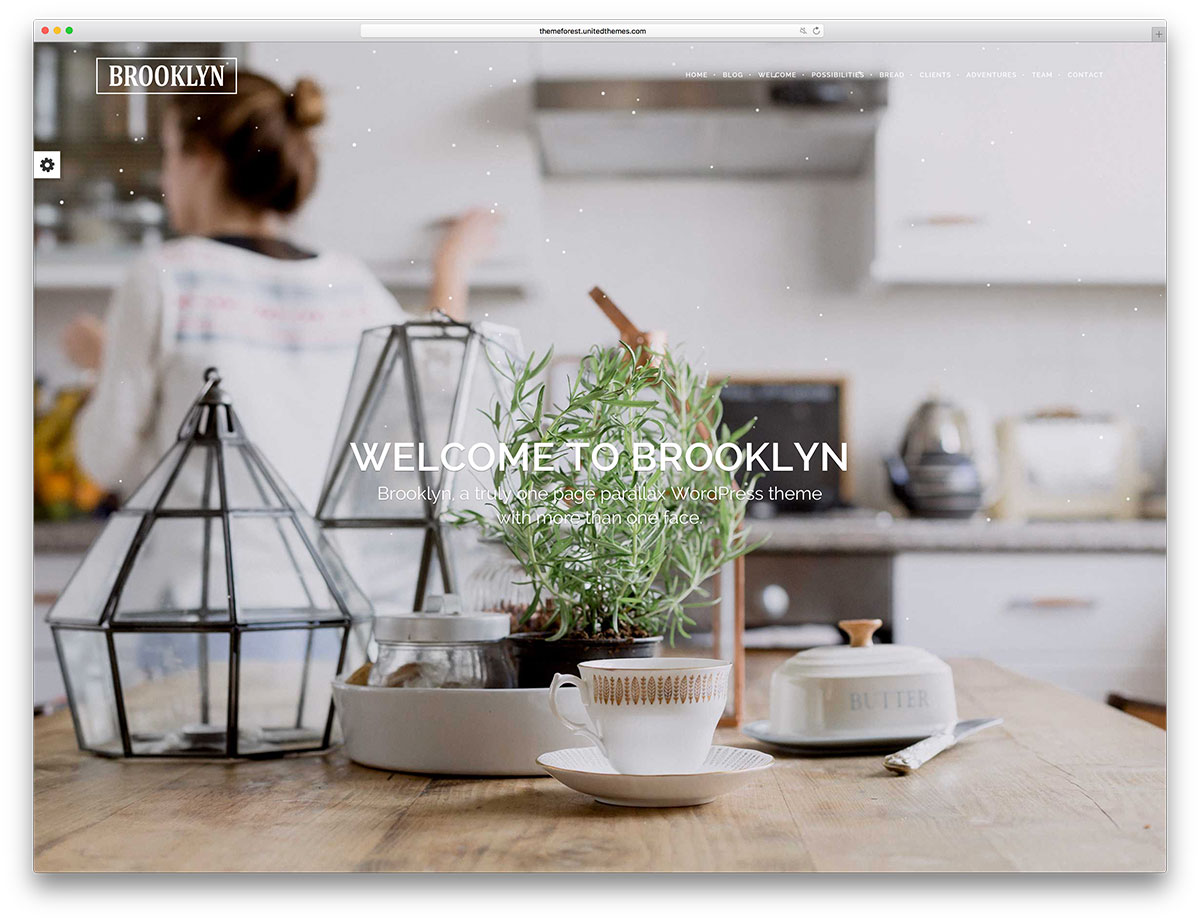 entièrement optimisé pour les moteurs de recherche.
Norebro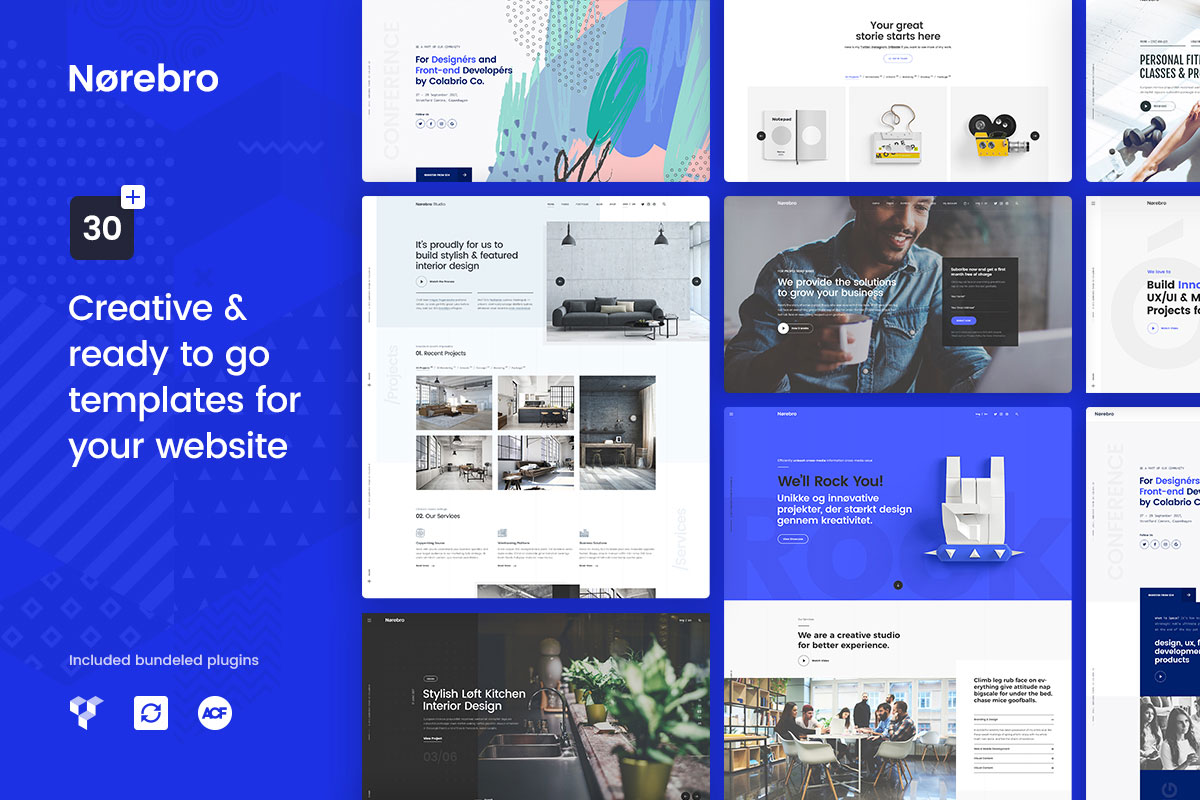 Norebro est un thème de site Web créatif, polyvalent et stimulant, créé par WordPress. C'est le thème idéal pour les professionnels cherchant à créer une présence en ligne. Norebro doit sa polyvalence à 30 démos bien préparées, prêtes à démarrer vos projets. Visual Composer fait de la personnalisation une tâche simple qui ne nécessite aucun codage. Faites glisser et déposez des éléments, des sections, des curseurs et des widgets directement dans l'action. De superbes modèles de portefeuille et de nombreuses fonctionnalités de blogging font de Norebro un choix idéal pour les créatifs.
Votre site Web n'a jamais été aussi original qu'avec un style de mise en page Norebro. En quelques minutes, reconfigurez l'intégralité de votre site Web selon des normes professionnelles. Norebro regroupe des dizaines de codes abrégés pour vous simplifier la vie en ajoutant des tonnes de fonctionnalités. Norebro offre tout ce dont vous avez besoin pour saliver votre public aujourd'hui!
Cercle Flip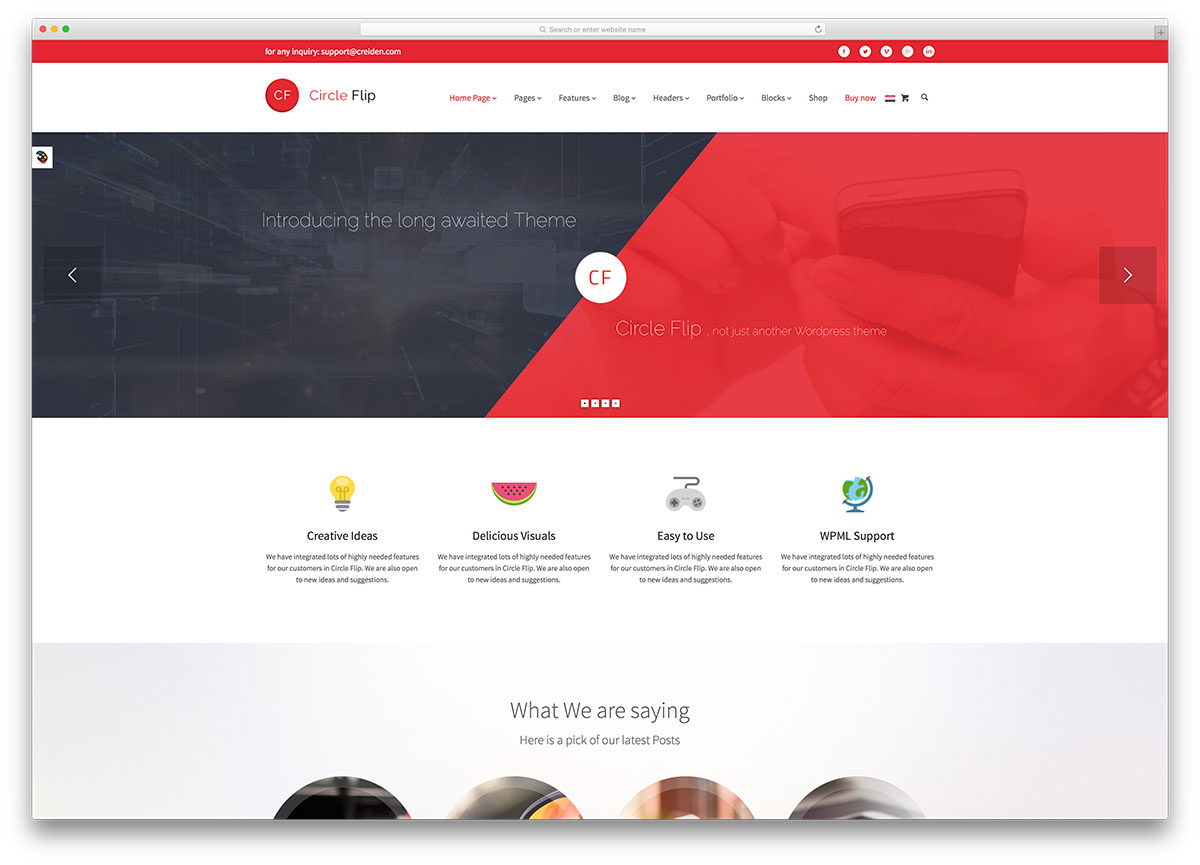 Plus d'infos / Télécharger
Ozun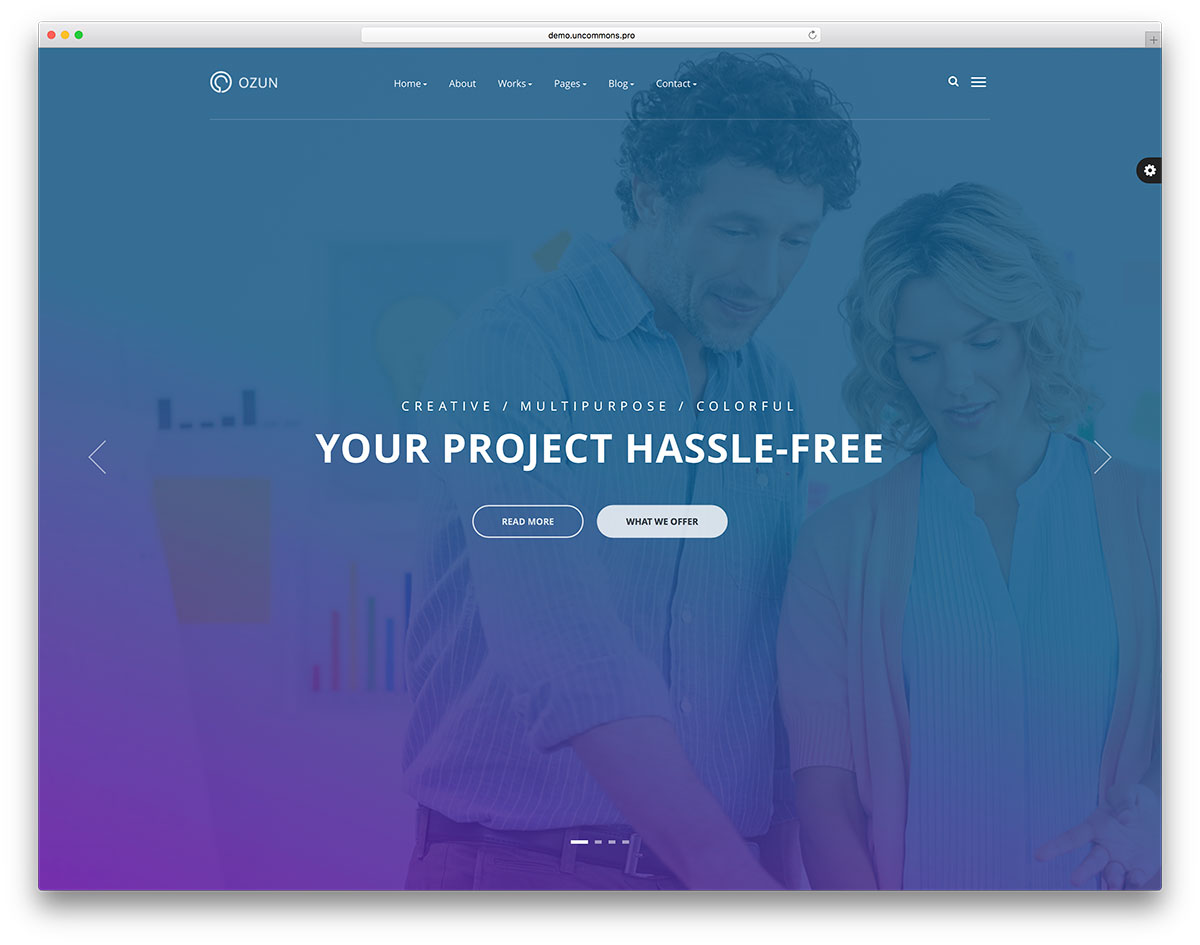 Ozun est un thème WordPress multi-porpus créatif. C'est un design polyvalent avec beaucoup d'options créatives. Principalement construit pour les entreprises et les grandes entreprises. Ozun's purpose is to be simple and smooth, modern looking and practical. It uses Visual Composer and Slider Revolution as premium page building features. You will find unlimited pre-built layouts and 4 variations (grid, masonry, slider, carousel). For posting there are also available lots Google Fonts and tons of awesome icons. Ozun has menus that are thought-out to be instinctive and easy. You get more than 4 different styles of them and a complex grid system.
You will also get a great panel with many quick options and some shortcodes. Ozun is SEO and speed optimized. It is Google Maps integrated and mobile friendly. Backgrounds are fully customizable with both animations and Parallax compatibility. Moreover, you will get unlimited colors for layouts design and fonts set ups. Social media share buttons are available. You can easily link your Ozun pages to networks like Soundcloud, Spotify and Youtube. Furthermore, this super easy to set up theme is perfect for people starting to get internet's complexity and reach. Great for businesses that need a small new XXI century edge. Get the hang of the webpage design world with Ozun!
Maya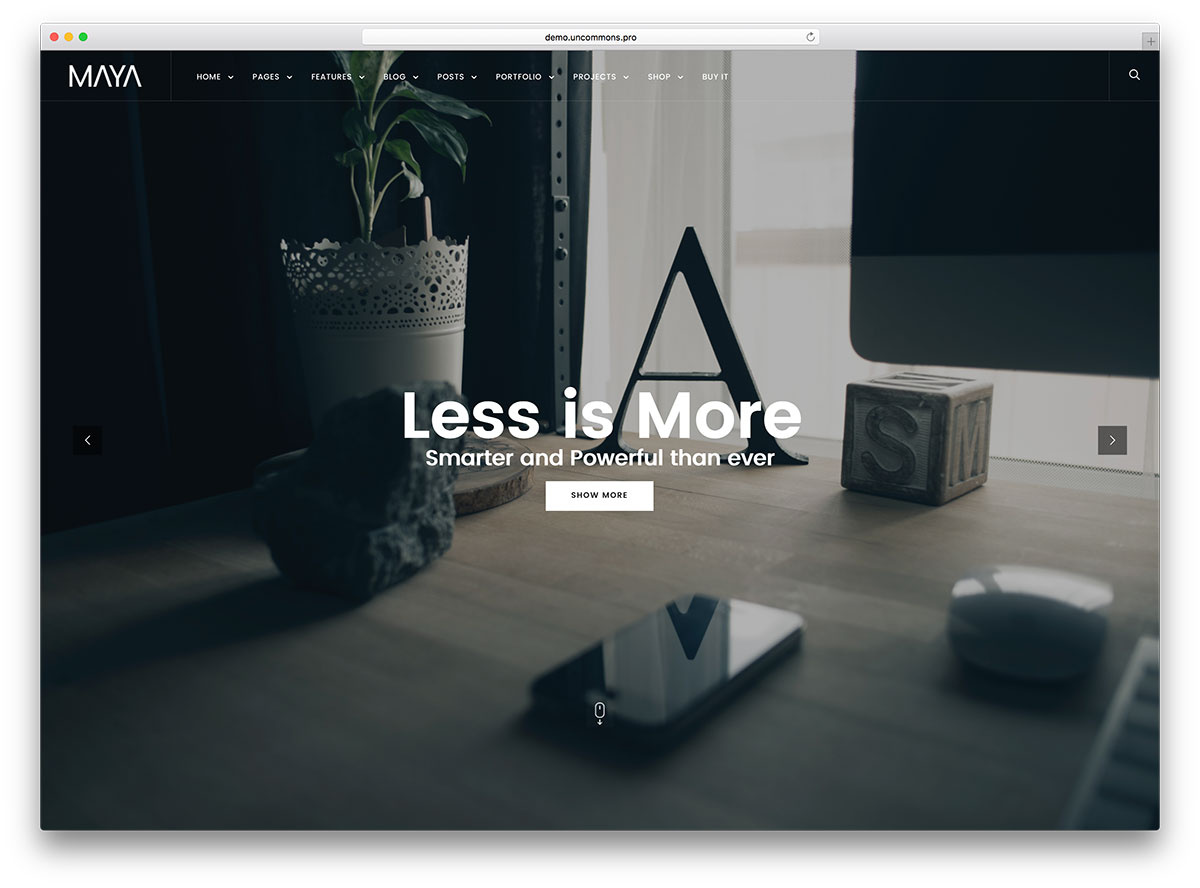 More info / Download
Total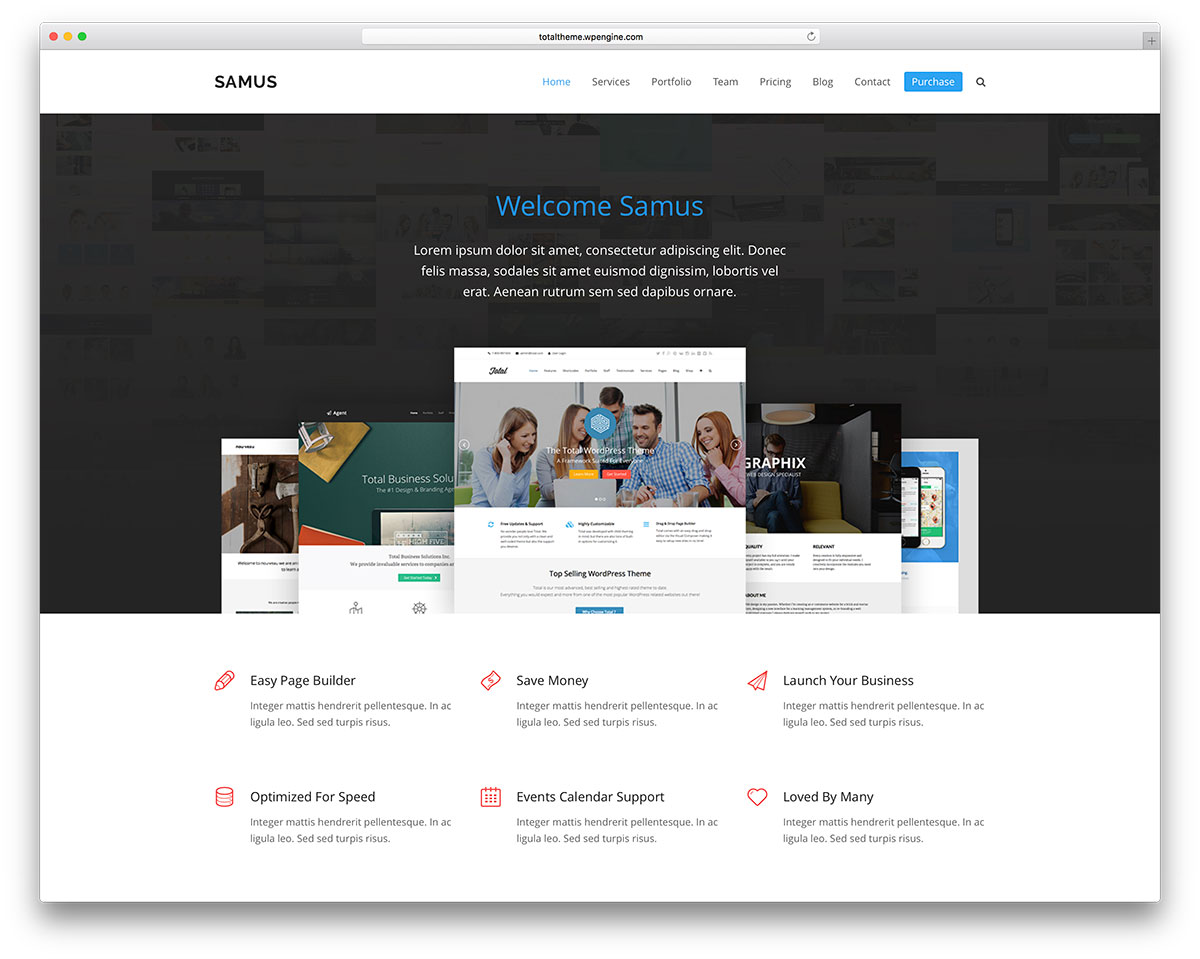 More info / Download
Focuson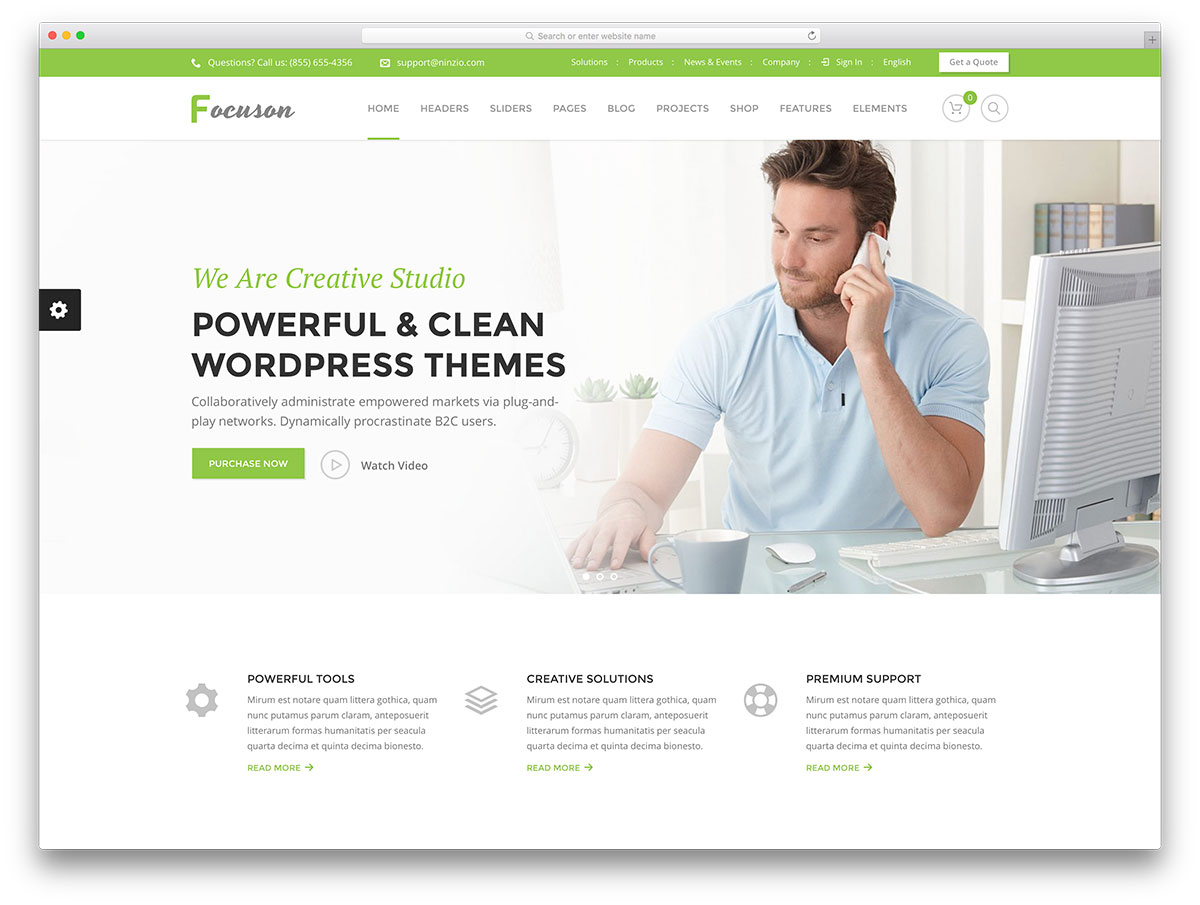 More info / Download
Veda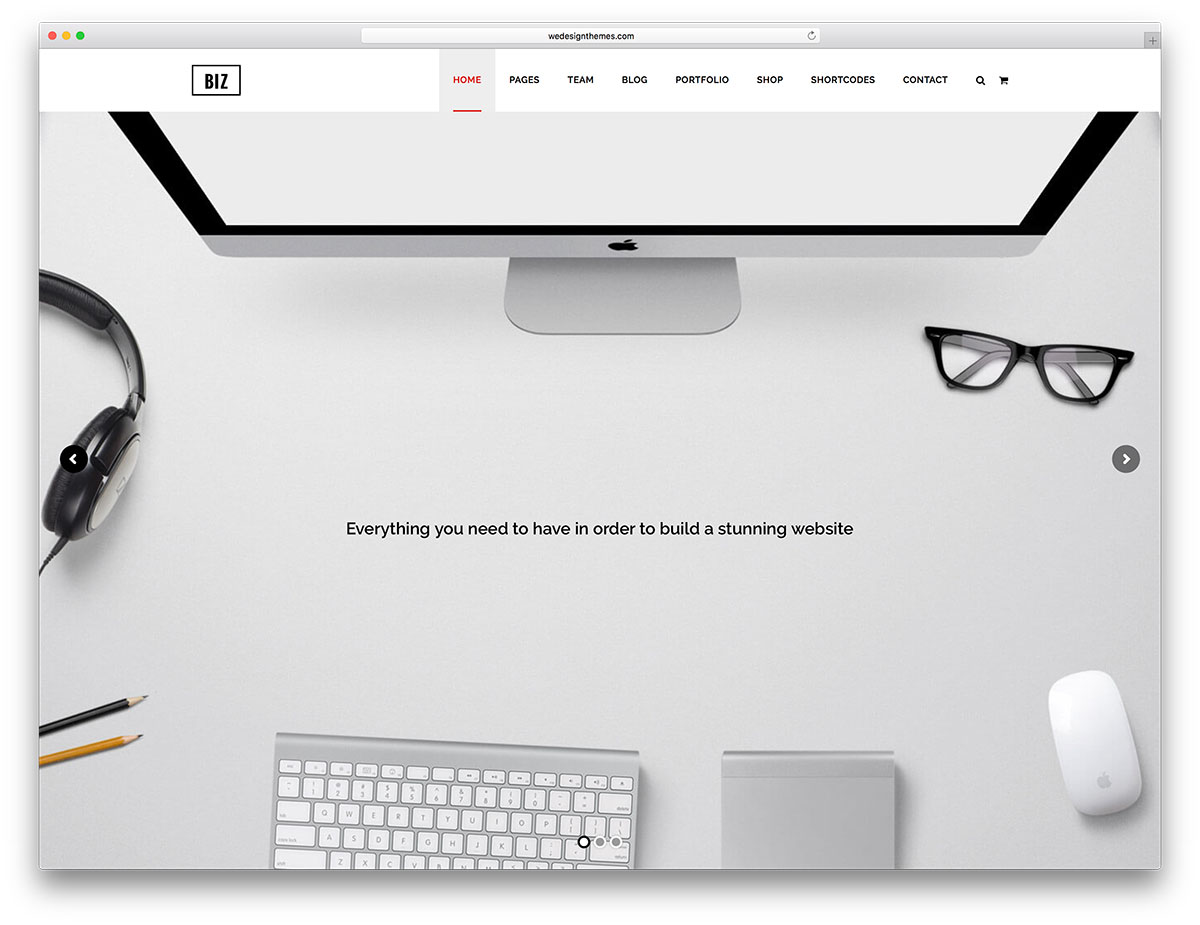 Veda is a flexible multipurpose WordPress theme. It has lots of layouts features and comes with more than 20 unique demos and rising. This theme is meant for absolute versatility and possibilities. Veda is a Visual Composer built and Buddha Panel based. It uses Layer Slider and Revolution Slider providing more than 50 options. Veda is very sociable, ass you get Zopim live chat, BBPress forums and social icons. You will also get a calendar to set up events and get people to sign up on them. For locations and other you get Google Maps and BuddyPress integration.
Veda is WPML and Contact Form 7 compatible. It is a theme meant to make clients feel in their zone of comfort. Thus, they will rely on your expertise and trust your ability to give them the best options. To build your own shops you get WooCommerce integration. Veda is well documented and even includes HD help videos, aside from forums and email support. It has improved SEO and speed loader enhancement, and also, with shortcodes on all its demos. These, include features like Font Awesome and many CSS3 animations support. Try out this well crafted tool, thought for visionary projects like yours. Try Veda!
Brando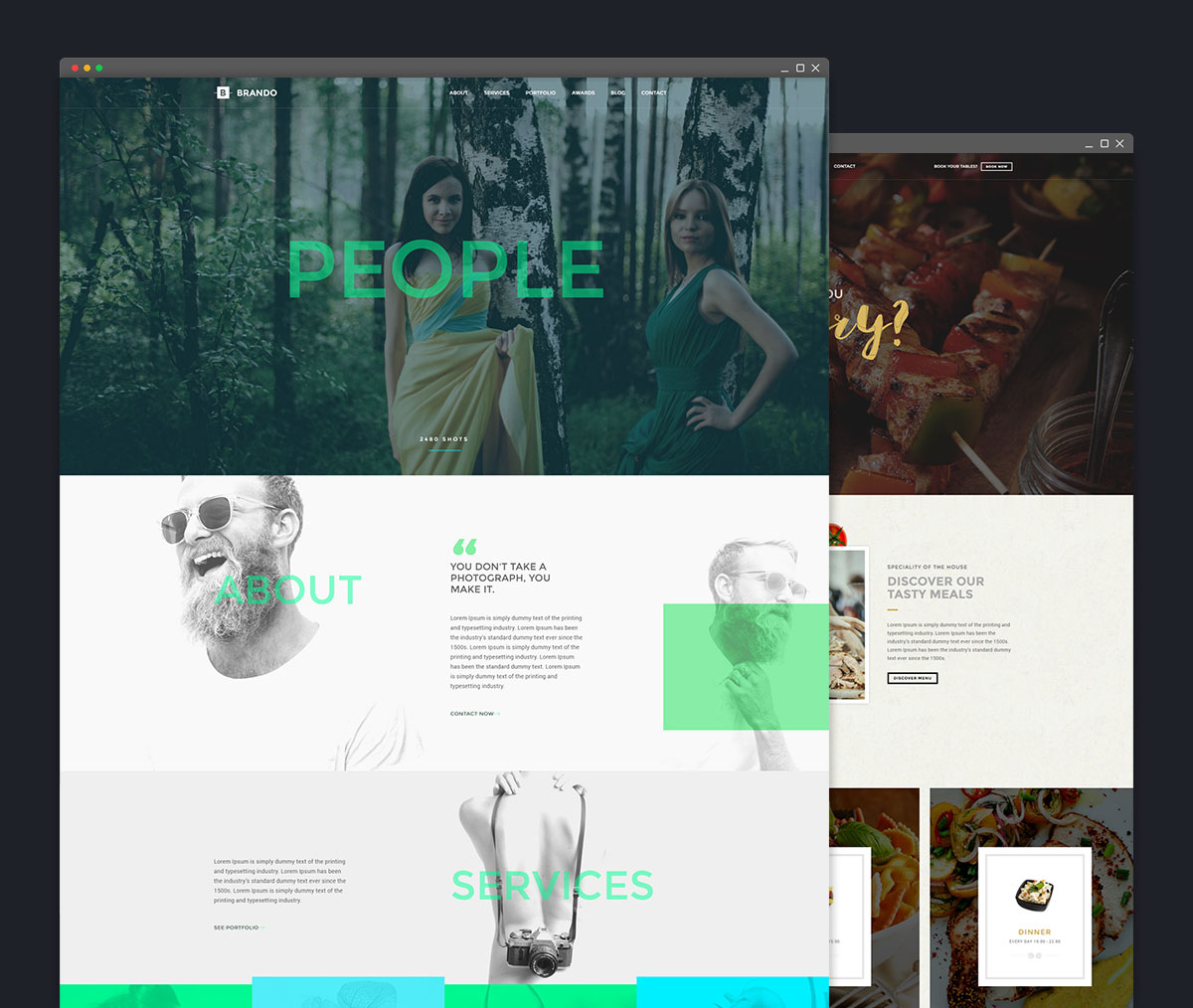 More info / Download
H-Code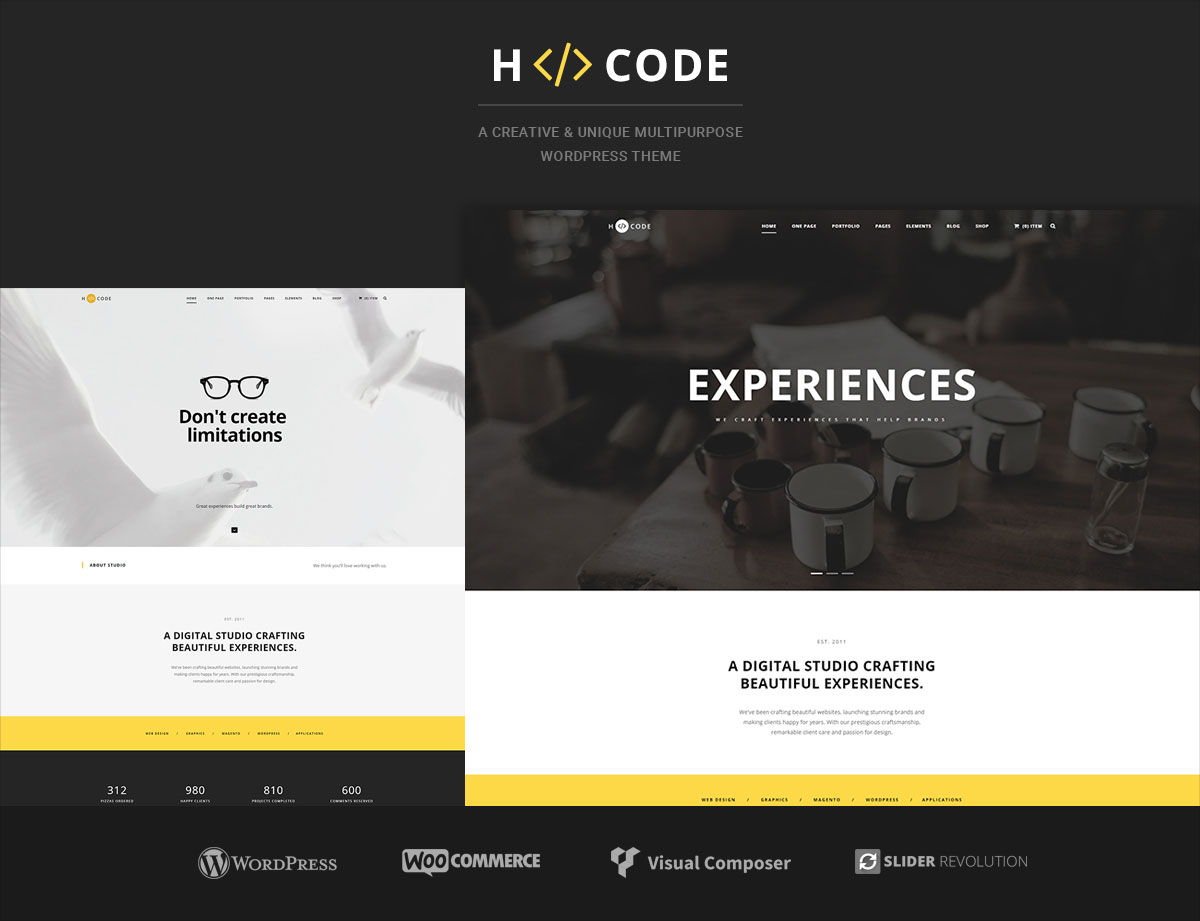 More info / Download
RT-Theme 19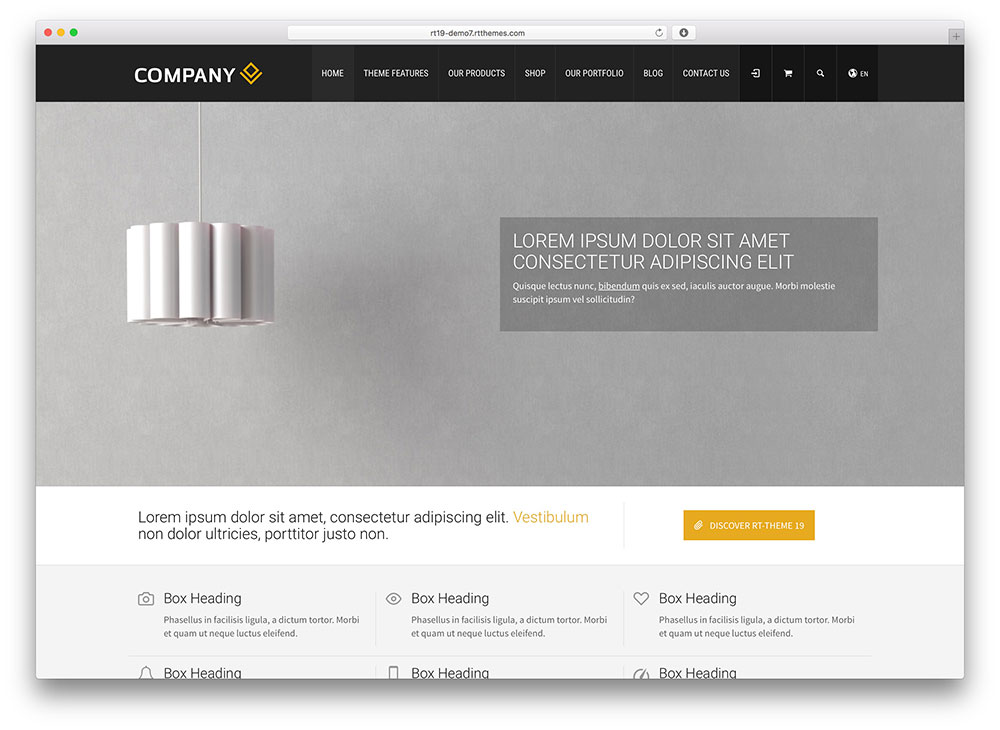 RT-Theme 19 is a modern, premium website theme that incorporates many practical CMS tools. It can improve services, portfolio, product catalog, business and corporate web pages. You may also use it for hotel, automobile rental, itinerary, and real estate projects. With the implementation of WooCommerce, site owners can now design the best online shops on the market. If you want to experience some of the theme features or the capabilities of the customization tools, be sure to check out theme demo. Your standard site skin can be easily replaced by the premade skins and demos that were included in the download package.
The Visual Composer can provide awesome customization, due to its drag and drop capabilities. Just like its name suggests, you only need to select an element and drop it in place. You can choose between several background options and fonts, and you may also change the entire color scheme of the site. Regardless of how you choose to alter your page, it will look amazing. With RT-Theme 19, every user will feel like an expert web developer. There is no requirement for programming knowledge, thus making it accessible to inexperienced site owners and entrepreneurs that lack a technical background.
BeTheme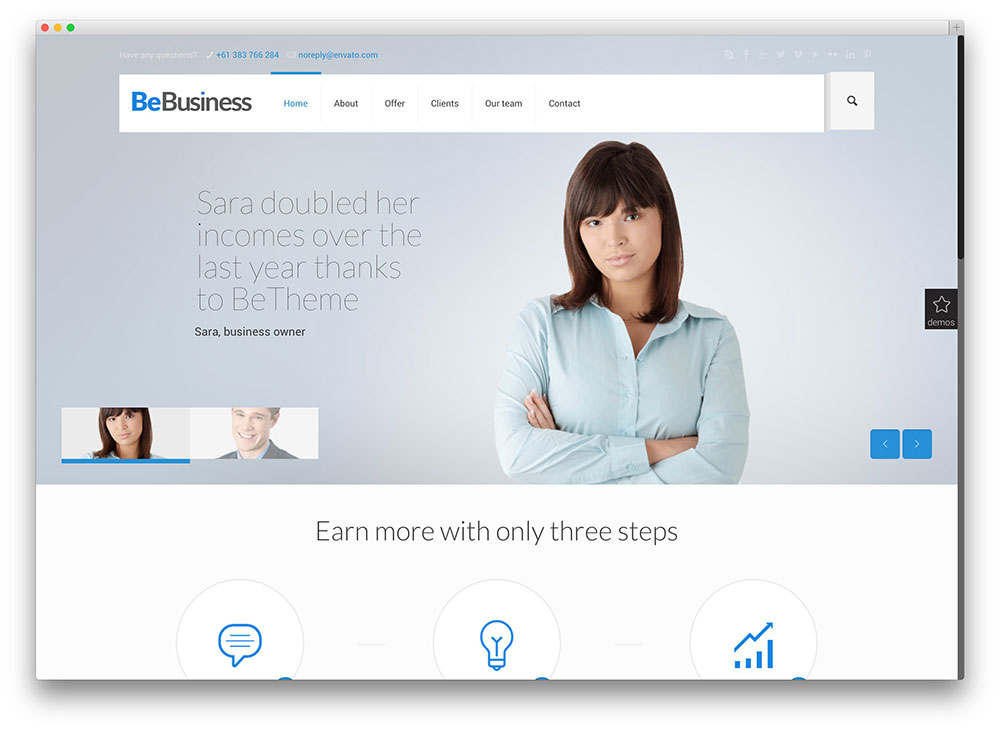 BeTheme is a tasteful and well-designed theme that you can use for constructing a beautiful and fully functional website. This feature-rich WordPress theme has everything a developer needs in developing a stupendous website for any types of project, business, company or organization.
BeTheme gives you an option to chuck out the redundant background images on inner pages. You can also use the parallax effect to brighten up your website and create a smart business website. This amazing functionality helps you attract more visitors without compromising the responsiveness and usability of your website. With BeTheme, you are able to build a striking one page website.
The integration of Drag&Drop Muffin Builder feature in this theme is a huge help for many website admin who hate working with text shortcodes. It also includes amazing entry animation effects on scroll. It allows you to display a maintenance mode page in case your website is not yet ready to stream online or going through a major redesign. This theme is also compatible with WooCommerce plugin, which has the ability to convert your site to a profitable virtual store.
Blade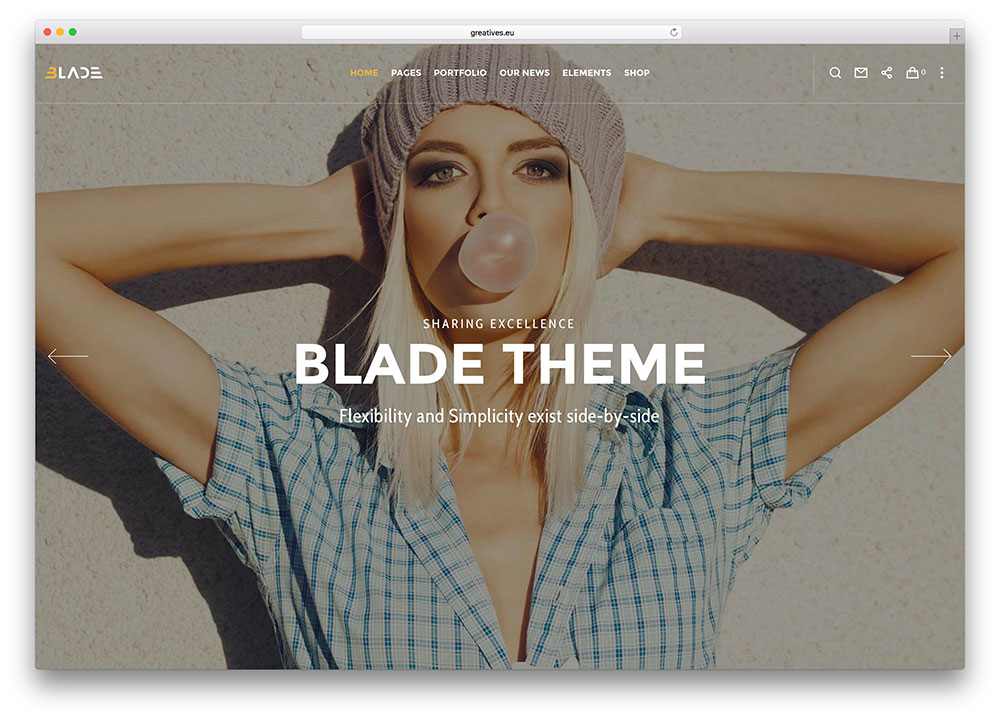 More info / Download
Frexy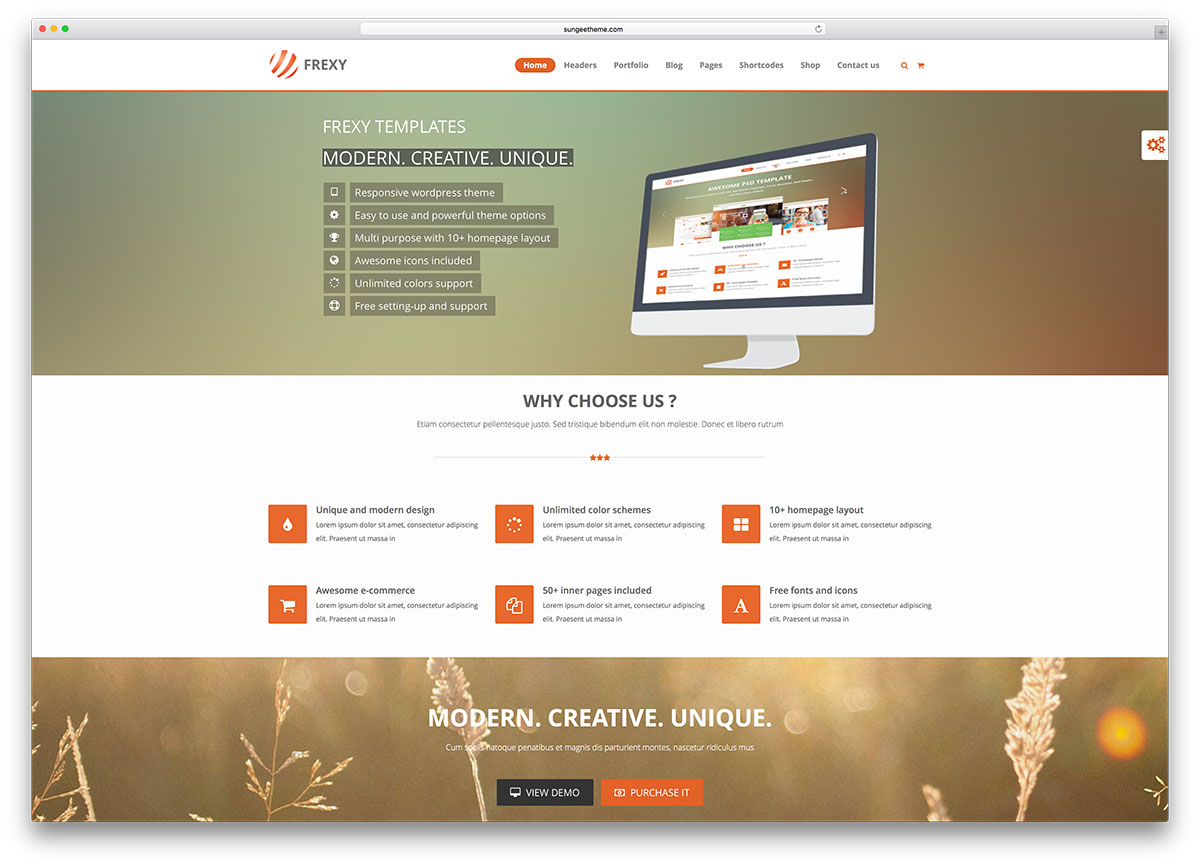 More info / Download
Lambda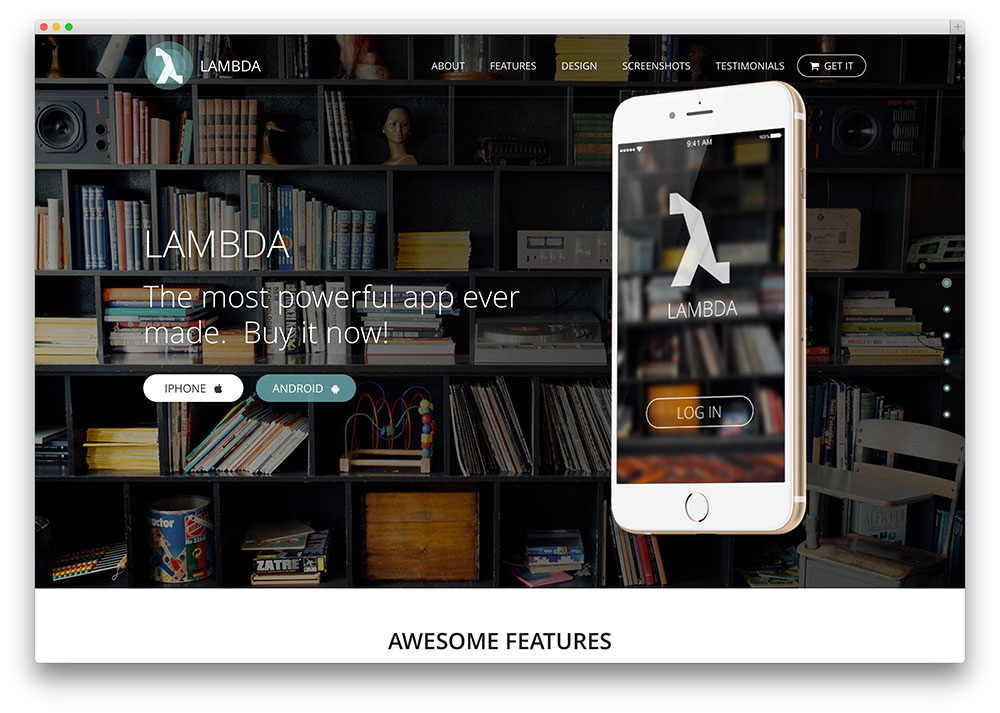 Lambda is an elegant and extra smart WordPress theme that you can use for building any types of website. This theme is compatible with WordPress 4+. It is coded with clean HTML5 and CSS3 code and built based on the latest Bootstrap 3.3. This theme comes with One Click Demo installer to help you setup your website as any of the offered demo site within seconds. This theme is also designed to look splendid on any device from desktop, tablets to mobile phones. It includes a unique skin editor, unlimited color, amazing font options with Google Fonts and TypeKit support, built-in Font Awesome icons and countless header options.
Moreover, building unique layout page for your website is very easy with WP Bakery Visual Composer. It is bundled with Revolution Slider that helps you create stunning slideshows for your website. This theme also uses a user-friendly theme customizer that makes customization really fun and easy with Live Preview. Furthermore, Lambda comes with isotope, blog with fantastic post format support, custom post types for your business content and social icons with Twitter widgets. The theme package includes a comprehensive online documentation to ensure that will not have a hard time setting up your business website.
Salient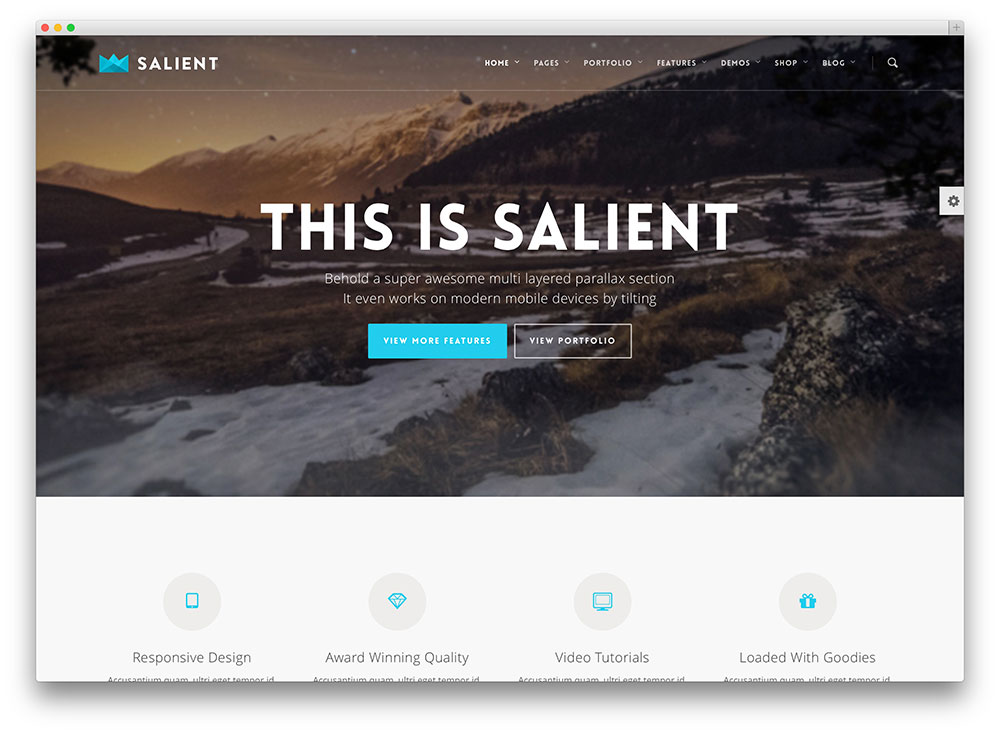 Salient is a stylish and well-made WordPress theme perfect for photographers, freelancers, designers and other artistic people or agencies that need a professional website template to display their great work. The theme is retina-ready, fully responsive and optimized to provide a fantastic viewing experience across a wide range of devices from computer desktops to mobile phones. Its sophisticated and design plat will surely make your website standout. This trendy theme comes packed with a highly tailored version of visual composer that makes creating website pages fast and enjoyable. You can also modify fundamental aspects of your site through its intelligible and gorgeous options panel.
Its meek design combined with striking typography gives your website an elegant look and feel. This beautiful WordPress theme also includes a Parallax Home Slider, which enables you to show your featured content in homepage in a fashionable way. Additionally, this theme provides extensive theme options, WooCommerce support, graphically intuitive shortcode generator, supports 6 post formats, sortable portfolio and many more. It is also designed using clean and valid HTML5 and CSS3 coding to help you keep up with the latest trends in web design. Salient is carefully designed for speed and search engine optimization. Additionally, it is also fully compatible with Yoast SEO for added power and control.
Dastak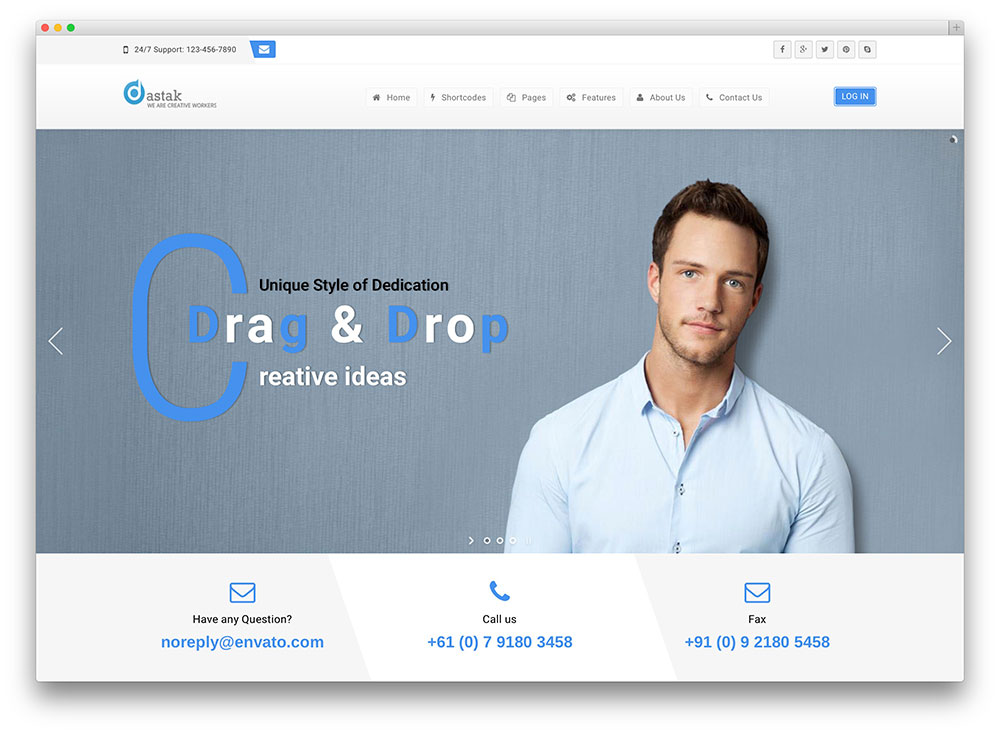 Dastak is a sleek and modern multi-purpose and multi-concept WordPress theme well suited for any startup or medium sized enterprise. This theme packs loads of customizations options that are available via powerful theme options. It also comes with 25 different demos that showcases how this theme can be used for medical, tech startup, landing page, personal portfolio, eCommerce, law firm, construction company or any other websites. Dastak licence allow to use theme for as many websites as you want, so it is best suited for those looking to create multiple websites using the same theme. Additionally, this theme has everything to create unique and professional website that you have always wanted for your startup.
Dastak WordPress theme also comes packed with Revolution Slider and Royal Slider plugins, a premium plugin that allows you to easily create and manage unique slideshows with entrancing transitions and animations that are all completely responsive. Moreover, this innovative theme comes packed with shortcodes, bundled with custom pages, fully integrated with WooCommerce, bbPress and other free and premium plugins.
Lastly, Dastek is built with SEO best practices in mind. It uses clean, semantic and valid HTML code and CSS so major search engines could effortlessly crawl and rank your website's content. Overall, this theme is ideal for business websites, shop websites, and website owners who want to flaunt their masterpiece on a clean and spacious portfolio site.
Corpus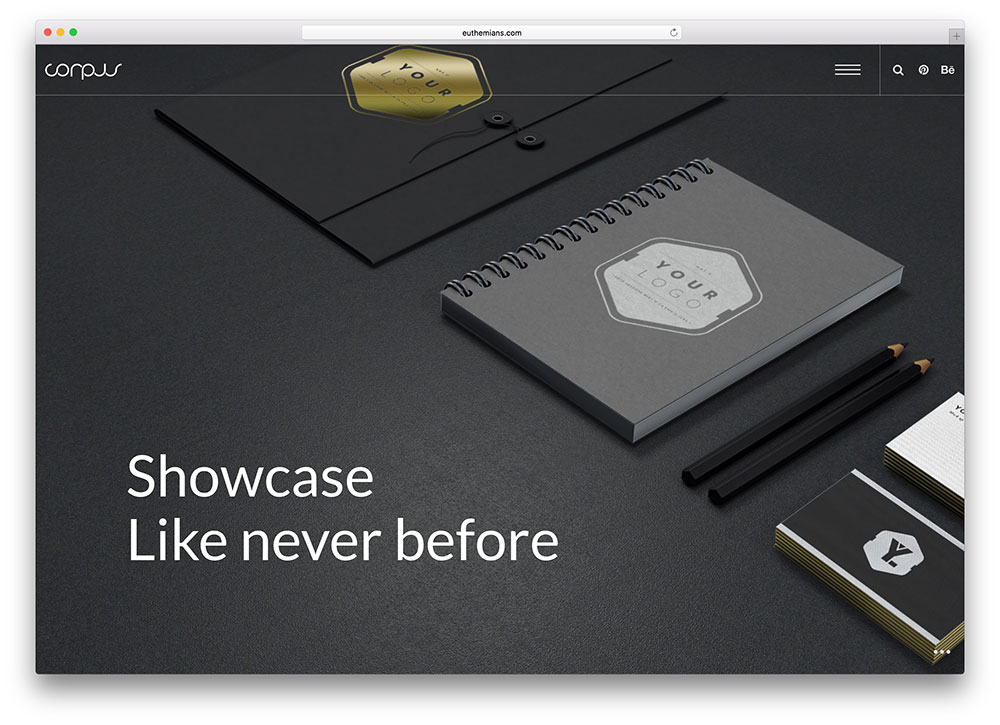 Corpus is an astoundingly versatile, impressively flexible, powerful and resourceful WordPress responsive multipurpose theme, built with precision and care to run any and every website like a well-oiled machine, regardless of its scale, nature, concept or purpose— Easily adapted, it's a blank canvas that's just jolting with unbridled potential, and the only limit to where your website can go is wherever you're not willing to take it. It can handle personal blogs, and it can handle professional firms. Makeing short work of setting up a corporate website, and Corpus effortlessly builds graphic designer portfolios as well as healthcare, educational, governmental, organizational, news aggregators, online magazines; really, Corpus can do it all, and much more; if you can imagine it it, WPBakery's Visual Composer can drop it into existence, and the Redux framework's admin panel options can custom tune it to your exact specifications.
Galleries, video lightboxes, masonry layouts, Featured sections, Parallax backgrounds, spectacular sliders, hysterical headers and feature-rich footers, Corpus has something for everybody, and then some. If you're unsure of whether there's anything else to Corpus you're not making full use of once you've installed it, you can always make use of the advanced video tutorials to walk you through it all, as well as lifetime automatic updates and dedicated support, to boot.
Enfold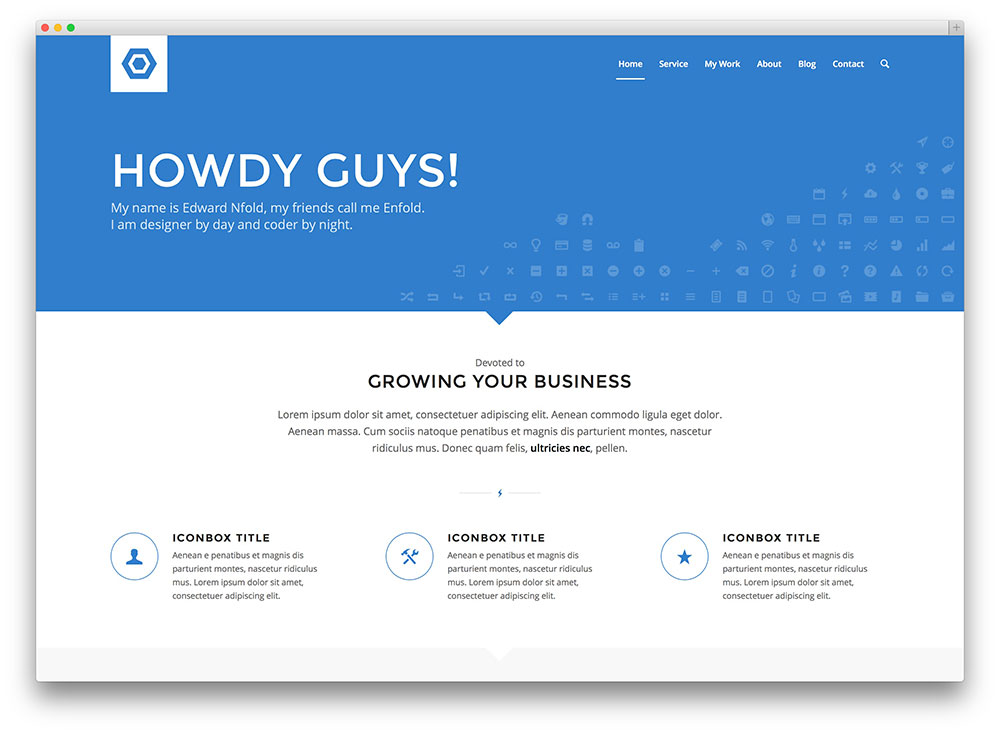 Enfold is a minimalist and bendy WordPress theme that enables you to build an eye-catching website in a jiffy. This well-designed theme includes tons of variations and features, outstanding support and fully optimized for speed. It is also highly flexible and bundled with innovative backend that allows you to construct distinctive layouts by simply dragging and dropping your content into place.
Additionally, it is completely responsive and retina ready to help your website perform well on any types of websites. This versatile theme also allows you to choose from 18 predefined skins. You can effortlessly edit and modify to suit your business needs right out from your WordPress Admin Panel. The developers also packed this theme with lots of dazzling interactive elements such as slideshows, galleries, tabs, toggles that help you display your stunning work.
Moreover, Enfold's WooCommerce integration makes it possible for users to sell any products or services online. The theme offers Ajax instant search, multiple post format support, contact form builder, unlimited portfolio pages, advanced typography options, wide & boxed layout versions, advanced header options and WPML plugin ready. Many developers prefer using this fresh theme because of its extensive documentation and Child theme support.
Stockholm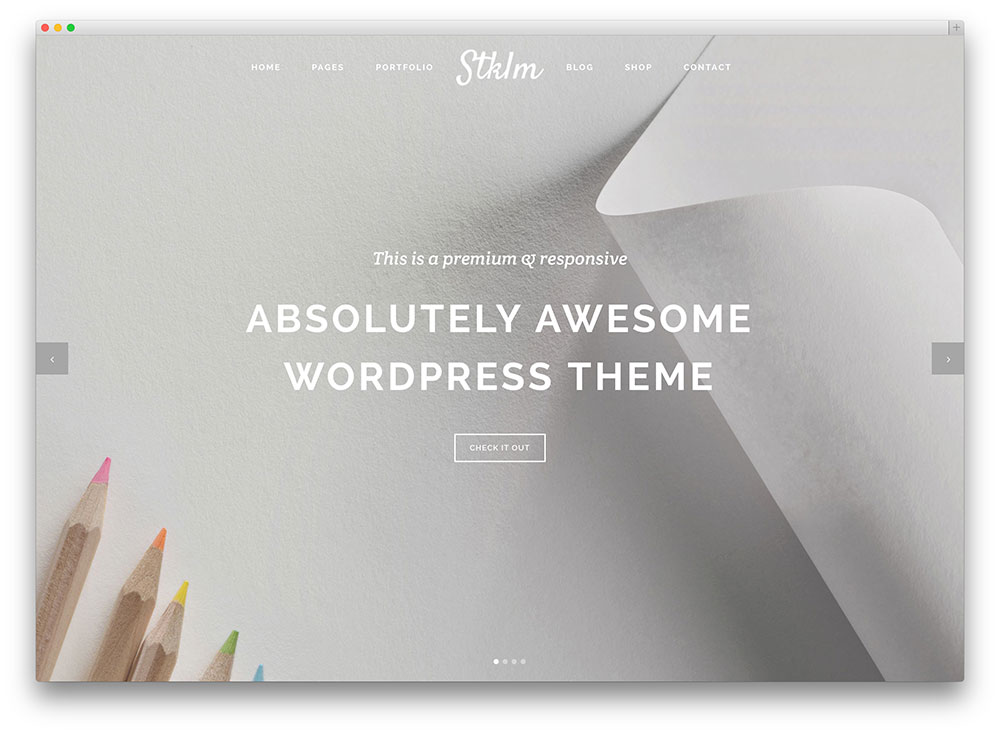 Stockholm is an astonishing, versatile and exceptionally responsive Pinterest-style theme that you can use for any type of blogs or website. Its responsive layout and retina-ready graphics will certainly make your website appear striking on different types of screen displays. It also comes with infinite colors, layout & styling options that enables you to set your brand aside from your competitors. Additionally, it comes with a masonry layout that gives your website a Pinterest-style or Metro-look.
This theme includes advanced theme features such as drag and drop page builder, parallax image/video slider, countless header and title area layout options, custom menu, supports multiple custom post formats and a highly developed admin panel. The creators also integrated this theme with WooCommerce plugin to help you set up and run your online store without much effort.
Jupiter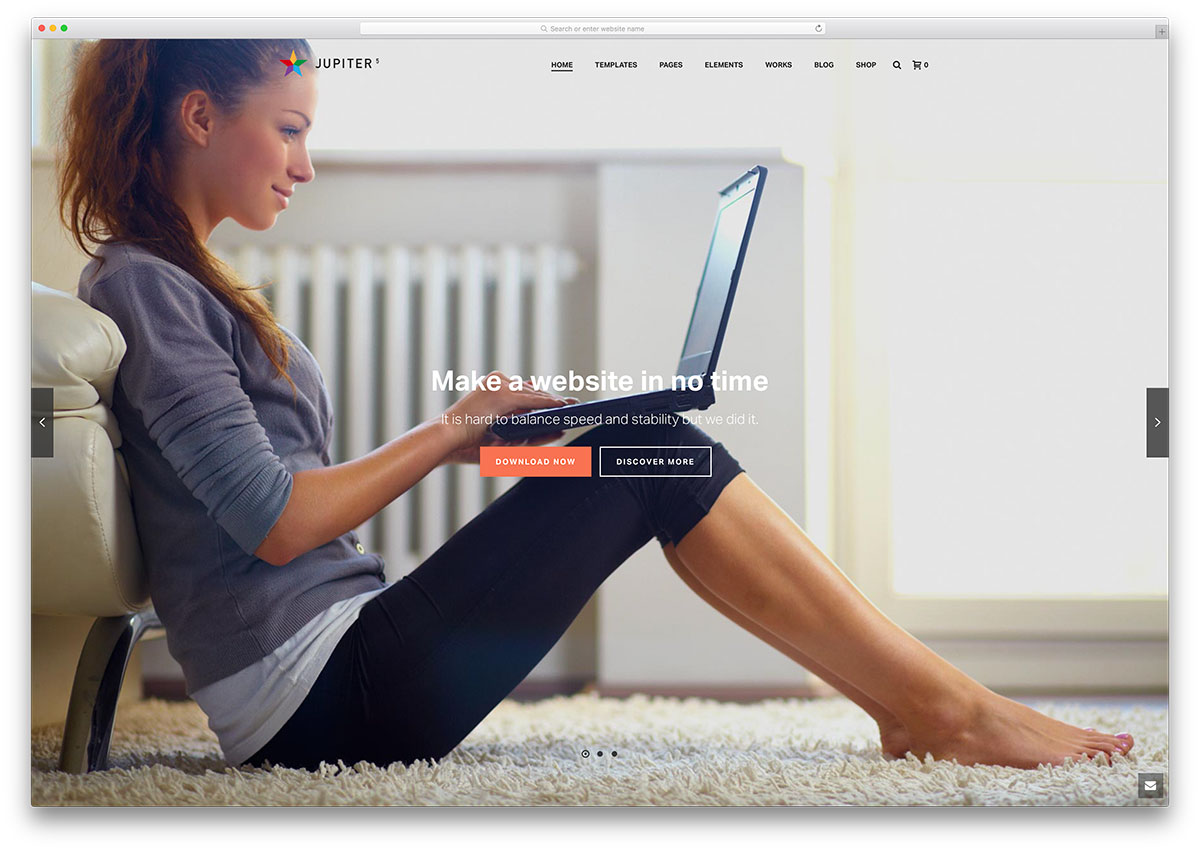 More info / Download
Osmosis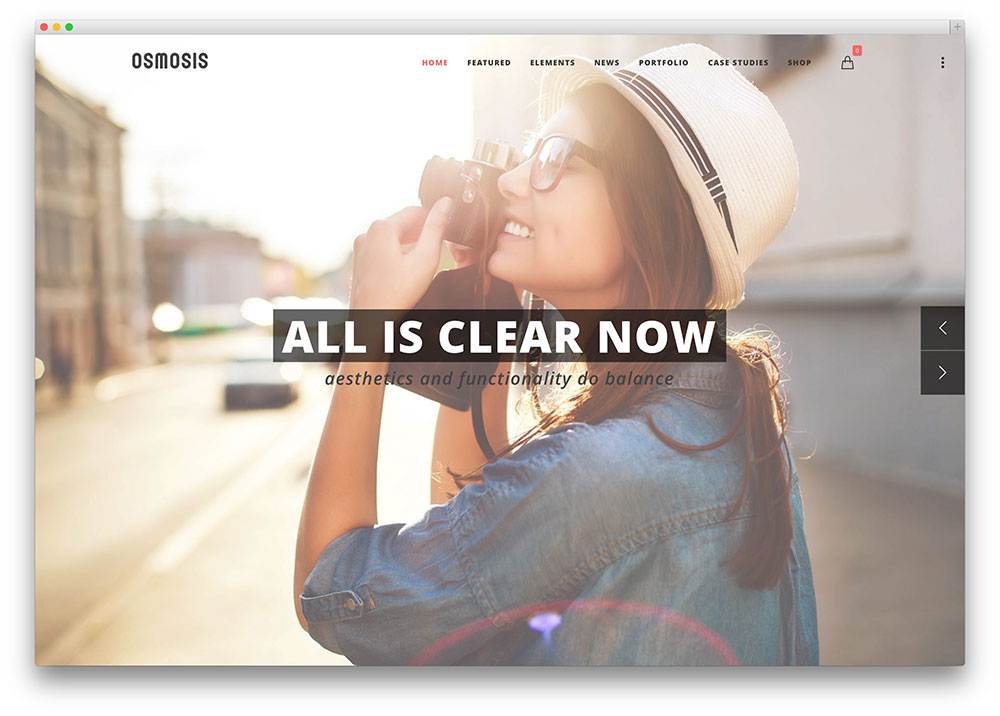 Osmosis is a complex WordPress theme that manages to remain very user friendly. Its download package is very impressive, making it the envy of its competitors. The visual design is very beautiful, as your site is sure to impress new visitors. Osmosis also offers intriguing pie chart elements, along with Dot Side Menu Navigation. Moreover, there are filterable blog elements, and some marvelous Uber Menus. Even the best online marketing campaigns are sure to fail without social media integration. Thankfully, this theme has Instagram Feed Compatibility.
Osmosis is a very modern theme, promising that your site will include the latest and hottest features. It boasts a Master Key Safe Button, allowing customers to view condensed important information. This is not only innovative, it can also help to conserve screen space and reduce clutter. You can also access this feature through a drop-down, hidden safe button. It used to be the case that importing dummy data was a complicated process. However, with Osmosis it only requires a single click. You may also easily import the theme demo to your website, in order to sample the amazing content. There is no further need for XML files. Furthermore, Osmosis is very responsive, and clients may customize the responsive properties of their site elements.
Azoom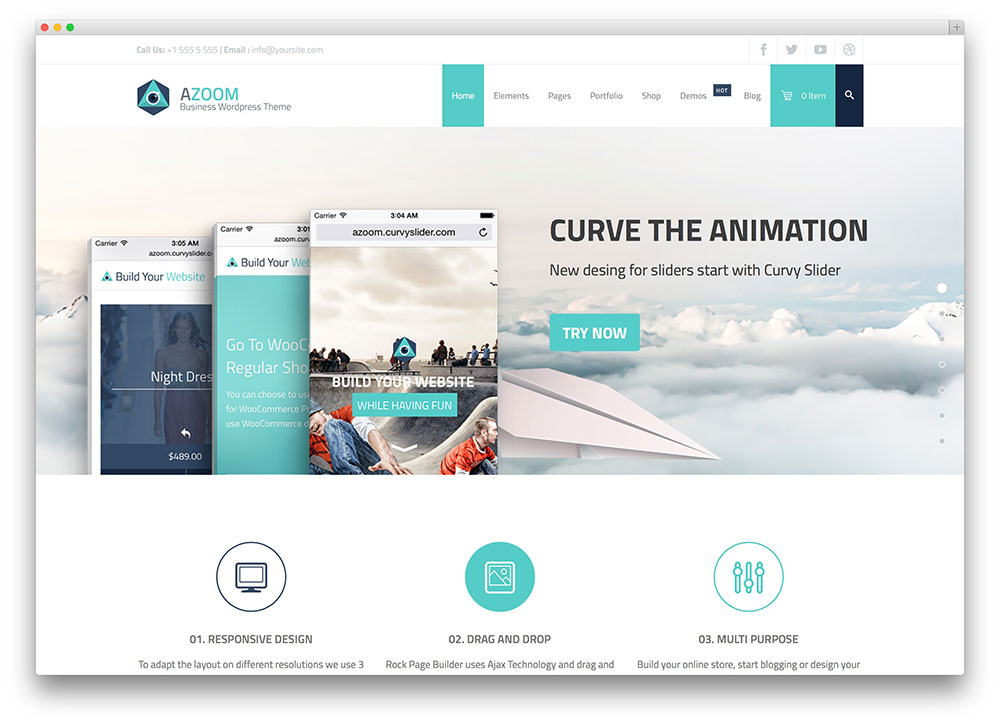 If you are looking for a professional, reliable WordPress theme, look no further than Azoom. It is sure to improve your site, and bring more views to your pages. It has multiple header models for various layouts. You have the option to enable or disable the Sticky Menu, and the Header Top area. This theme is a complete package, incorporating a user-friendly Mega Menu, Left Menu and Mobile Menu. In addition, Azoom offers many font icons, an Ajax search function, image support, and an impressive WooCommerce cart.
The developers fully optimized this theme for search engines. It has special tags, making it easier for readers to find your site. This optimization is extremely important, given that even the best web pages can fail if they are not capable of gaining high search engine rankings.
Customers can include nifty animation to any grid, with only a few mouse clicks. You may also craft your own forums, via BBPress. The Advanced theme options allow for further personalization. Administrators can alter the site's color palette, upload a personal logo, change the models of the headers, and more. Thanks to the Side Navigation function, it is now possible to seamlessly skip between different sections, resulting in a more fluid navigation experience.
Converio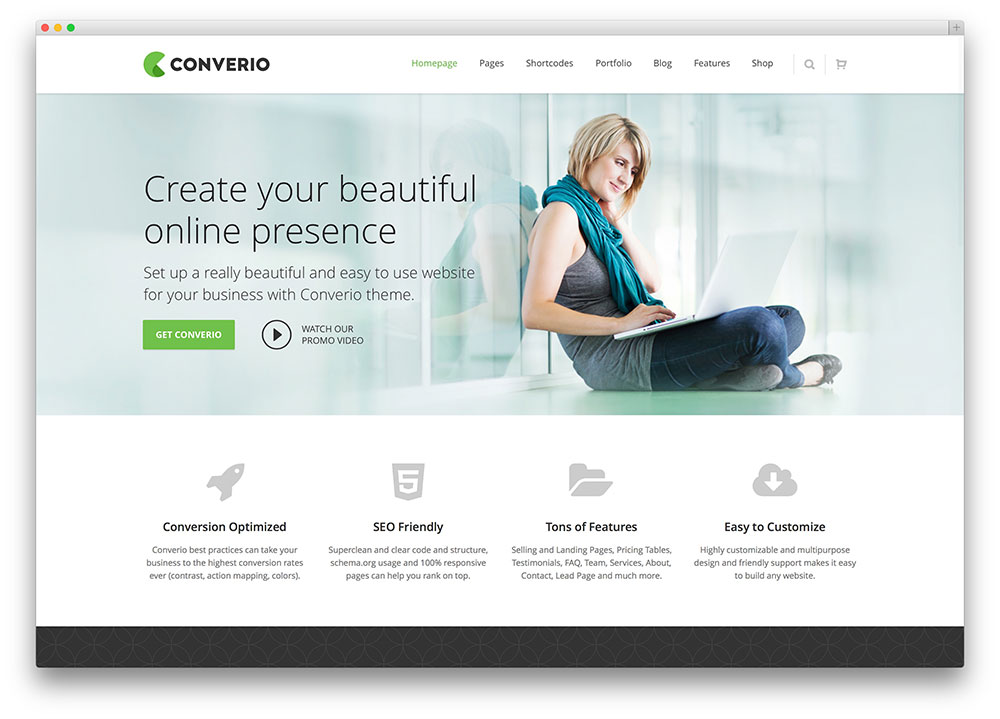 Converio is the most conversion optimized website template in the market that makes building website really fast and easy. This theme comes with a flawlessly beautiful layout design and well-built structure as well as loads of custom pages to help you produce an effective landing page or business website. Converio's incredible practices can take your business to the highest conversion rates ever (contrast, action mapping, colors).
It drives conversion using proven techniques such as Gutenberg Principle, F-Pattern and AIDA and equipped with the best visual design fundamentals. This theme is also very easy to customize and provides first rate support. Lastly, Converio includes amazing features like advanced headers with mega menu support, Live Customizer, 2 converio sliders, events plugin, WooCommerce integration and many more.
Hazel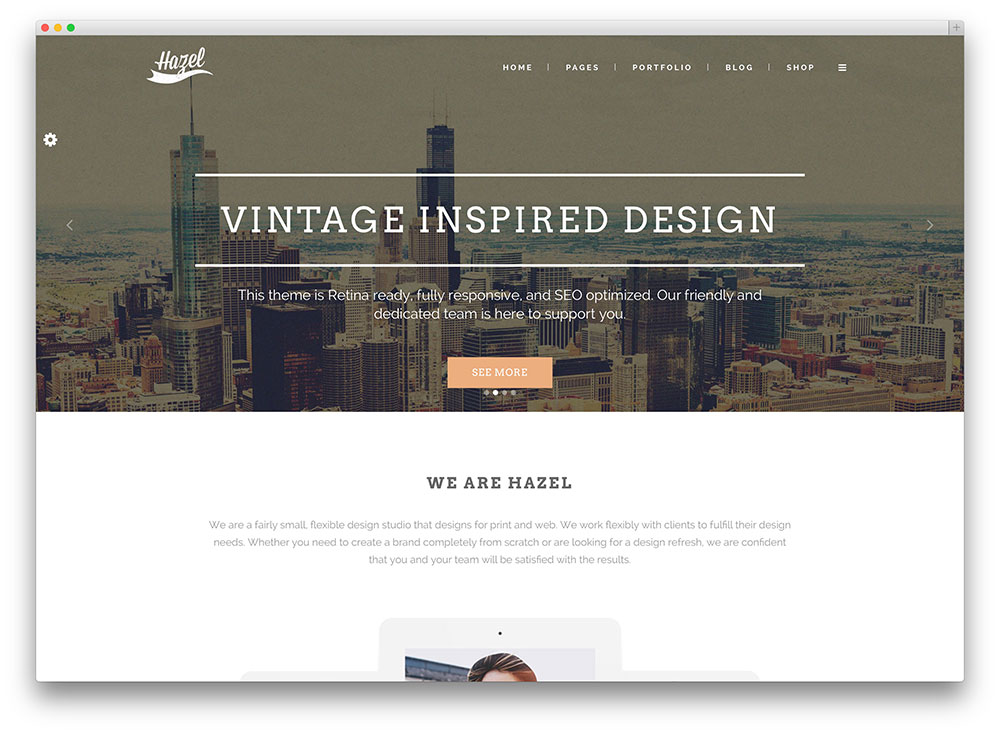 Hazel is a clean, ingenious and versatile WordPress theme perfect for building creative blog, websites or portfolio. This theme is very responsive and designed with retina ready graphics. This theme is also very easy to set up and highly customizable with unlimited combinations of header layouts, title area layouts, mega menu, side menu and tons of shortcodes that you can fine-tune to suit your needs.
The unlimited possibilities the theme offers makes it quite an interesting website template to customize. Its portfolio masonry layout looks exquisite with the smooth animation effects and several buttons that appears when you hover the cursor over a portfolio item. Moreover, the theme features a mega menu, full screen or sticky with anchor functionality, a parallax video slider, expandable search field and Ajax page transition effects.
The creators also included the Visual Composer in the theme package free of charge. Lastly, Hazel is WooCommerce ready and supports interactive infographics and 6 post formats (standard, audio, video, gallery, link, and quote).
MultiPurpose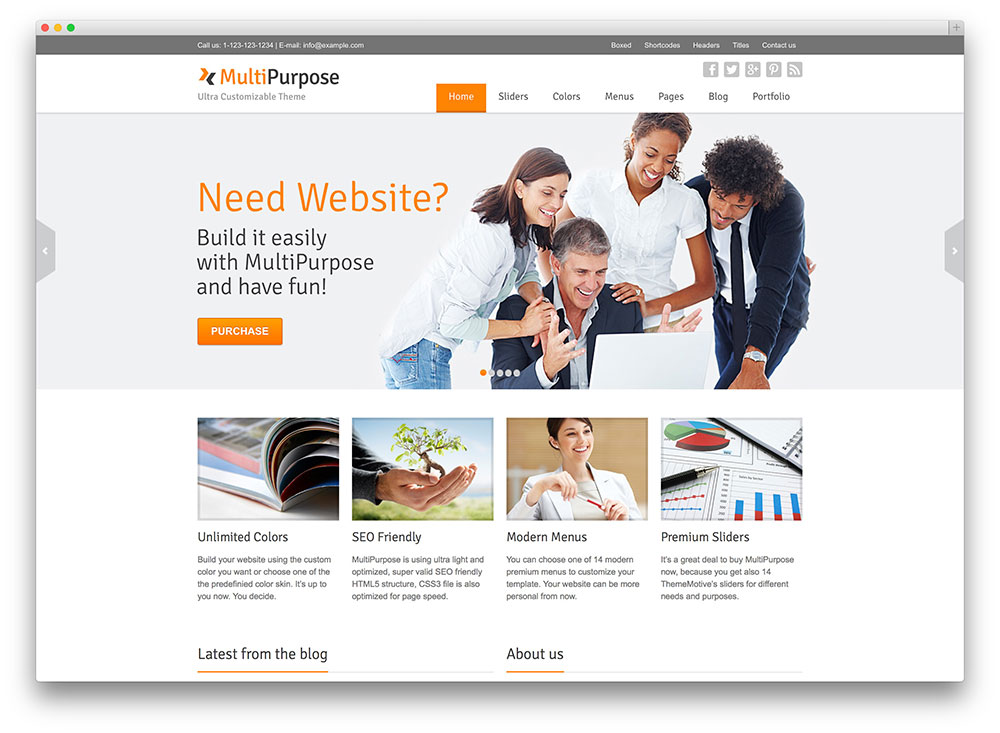 MultiPurpose is a clean, flexible and efficient website template perfect for building corporate, magazine, eCommerce shop, directory, hotel and other types of website. It prides itself for responsive layout design that fits suitably on any types of devices and clear graphics that looks awesome on retina displays. This theme is also very easy to install, manage and customize.
MultiPurpose WordPress theme offers 10 stylish transparent patterns for background areas, bendy columns, boxed and wide layout, light and flexible megamenu with 14 unique menu options, 8 blog layouts, 5 portfolio layouts, exclusive custom widgets, powerful shortcodes, sortable portfolio, working Ajax forms, social media integration and a lot more! This theme also enables you to efficiently edit and customize your website with its advanced theme options with Live Preview.
The developers also bundled it with 14 premium modern sliders that allow you to create stunning and attractive visual presentations of your product, service or company. Moreover, they integrated each slider with preloader and smart autoslides feature. You can also easily promote and sell your products and services online because they fully integrated it with WooCommerce plugin. Furthermore, this theme is super clean, clear and fully optimized using HTML5, CSS3 and JavaScript code. Lastly, they built this theme for speed, usability and versatility. Indeed, MultiPurpose is a great deal to buy!